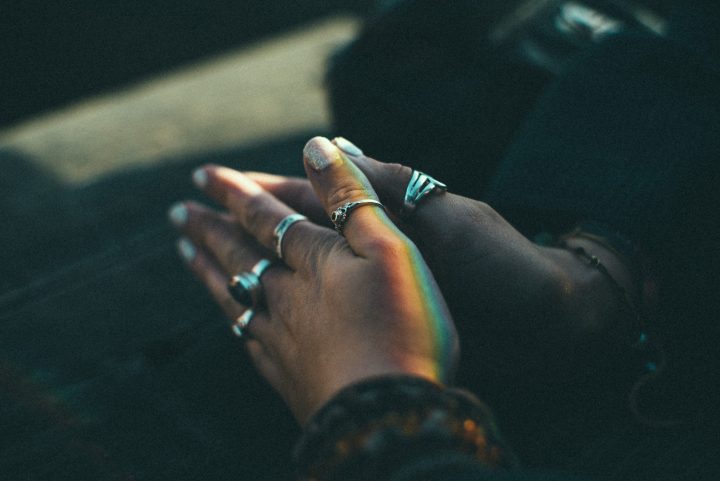 You've started classes. You're beginning to fall into a schedule. And most likely you're creating—or rediscovering—school year habits.
Hopefully they're good habits—starting work on assignments ahead of time; minimizing your time on social media; eating breakfast. Perhaps some of them are not so great—procrastinating schoolwork with Netflix or staying up until ungodly hours.
But in all of that, there's one habit that seems so natural and obvious that we forget about it. We just assume it'll be there—so we don't even think to make it part of the plan.
That habit is prayer.
Pray Without Ceasing
The Bible is full of the prayers of God's people. Abraham, Moses, David, Solomon, Elijah, and countless others—all of them cried out to God in desperate prayer or fervent praise. In places we have entire paragraphs and chapters devoted to prayer. Hannah's prayer of praise after giving birth to Samuel. Solomon's dedication of the temple. Daniel's supplication on behalf of Israel. And of course most of the psalms are beautiful, poetic prayers.
It doesn't stop with the Old Testament, either. The gospels and epistles are full of prayer, from Jesus' high priestly prayer before His death to Paul's eloquent prayers for the churches in his letters.
Prayer is woven throughout Scripture, an essential element of the biblical story.
But the Bible doesn't just talk about other saints praying. It commands us to do the same. Paul exhorted believers to "pray without ceasing" (1 Thessalonians 5:17). Jesus gave His disciples instructions and even a sample prayer in the Sermon on the Mount (Matthew 6:5-13).
Best of all is this truth we learn from Hebrews:
Therefore, brothers, since we have confidence to enter the holy places by the blood of Jesus, by the new and living way that He opened for us through the curtain, that is, through His flesh, and since we have a great priest over the house of God, let us draw near with a true heart in full assurance of faith, with our hearts sprinkled clean from an evil conscience and our bodies washed with pure water (Hebrews 10:19-22).
Our great and holy Creator God, from whom we were separated by the gulf of our guilt, is separate from us no longer. The veil is torn apart and a pathway made through it by the blood of Jesus Christ. We can approach the holy, beautiful, sovereign God of all the universe with confidence.
Pray Like You Need It
Prayer shouldn't just be something we check off our list in the morning. It's not like a meal you only need once—or even three or four times—a day. It should be a constant. It should be like breathing.
It's easy to let spiritual disciplines slip during the school year—especially if we think of them like we think of our homework. If prayer, Bible reading and study, and participating in church are just more assignments for us to complete, then of course we'll procrastinate and find excuses to leave it behind.
But what if we had a different point of view? We don't pursue prayer (or any of the other disciplines) because doing that will make God love us any more. If you've put your trust in Christ, then God sees you as covered in Jesus' perfect obedience. He loves you like He loves Jesus Christ. That love doesn't flag, it doesn't decrease; and it can't increase, either, because you can't get bigger than infinity.
We pray, we read and study God's word, we participate in church, because we need God. We need to know Him more. We need His strength and His grace for every moment of every day. Prayer is the process of coming to Him again and again to ask for His help.
What if we lived from this place of humility, surrender, even neediness? How might our prayer lives change if we saw our own need and understood the incredible grace God chooses to lavish on us?
A Habit of Dependence
Where do we start? Habits don't form overnight. And they don't form without God's help. So seek to begin this journey just like any other. Come to God in prayer. Ask for His grace to help you realize your own neediness and make prayer a moment-by-moment part of your life.
Then, redeem every moment. Walking to class. Doing the dishes. Riding in the car. Seize the opportunities to turn your heart God-ward. Plead for His strength in hard situations. Thank Him for graces small and large. Pray for friends, fellow church members, classmates, the government, and Christians in your country and others.
How might it change our lives if we cultivated this habit of humble, dependent prayer? How might it change the world?
---