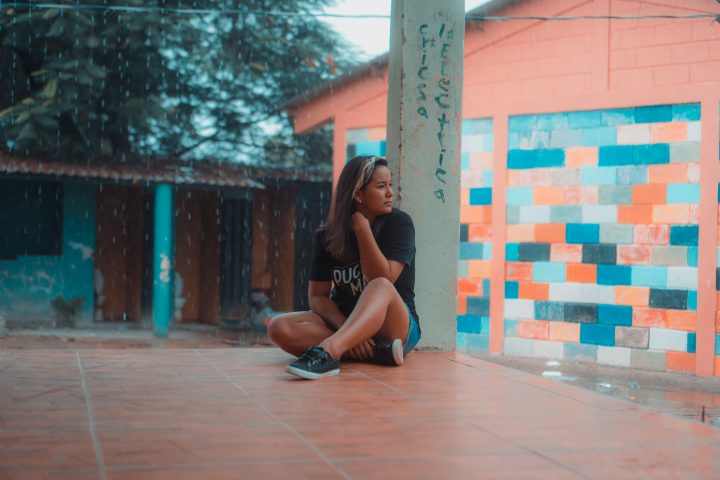 Last Friday, while driving home from Chick-fil-a, my brother posed this question to the rest of us in the car:
"Is it possible to go too far in Christianity?" he asked. "You know, go 'too far.'"
And although that term was shrouded in seeming ambiguity, we all understood his meaning.
Most likely you, like myself, have asked this question.
We often wonder, laying restless on our beds at midnight, wide awake from pressing, soul-deep questions, Can I go too far in my commitment to Christ? Should I leave every secular thing I find pleasure in just to pursue Christ? Should the Bible be the only book I ever read? Should I only listen to worship music?
These questions swirl around in our minds, taunting us because we fail to come up with answers. And yet, the answer is right there in front of us.
In this post-modern world, at least in America, most people have a "you do you" kind of attitude. Most people don't care if you're a Christian, just so long as it doesn't really change you. So long as it doesn't go "too far." This sense of "too far" is exactly the kind of life we as Christians should be living and it involves the following:
Loving those everyone else despises.
Going out of our comfort zone to attend to the needs of those around us.
Denying self and taking up our cross daily.
Being unable to stop talking about the work Christ has done in our lives.
Radically changing our view of the world.
Praying without ceasing.
Reading the Bible incessantly and using it as our standard of truth about everything: from life to creation to friends to romantic relationships to true justice.
The world views this kind of living as completely irrational.
"Why sacrifice your time and effort for an invisible God?" they argue. Well, we know that God is real; his Word proves that much. And if we need any convincing that he is worth everything, just look at the example of the disciples.
They left everything: families, homes, possessions. They wandered around the earth through foreign countries, proclaiming the name of Christ without ceasing, even when they were forced into prison, thrown to beasts, and beheaded. They certainly did not see a way to go "too far" in their pursuit of Christ.
But there are still other, stickier parts of this question to address. We all know there is no such thing as going "too far" in devotion to Christ, but how does that look in daily life?
Well, let's be honest. There is no simple answer to this question. We are called to be in the world, but not of it, and we are also called to be not at all conformed to this world. How do we balance the two? Should we forsake every secular pursuit and all become foreign missionaries?
First off, there is no such thing as reading the Bible too much. No human on this earth can study the Word of God too much, read it too long, or exhaust its supply of wisdom. It's the way God speaks to us! God cannot run out of words to tell us, so his Word never can either. And there is no such thing as being too recklessly abandoned to the will of God. Living radically for his glory is our purpose!
No human on this earth can study the Word of God too much, read it too long, or exhaust its supply of wisdom.
Click To Tweet
Now, this does not mean that we must forsake every single secular thing in our life. Not all secular entertainment causes us to sin, but here are four questions we must continually ask ourselves:
Is this thing (movie, music, book, podcast, relationship) distracting me from Christ?
Does it conjure up images that need to be left out of my mind?
Is it causing me to sin?
Is Christ prompting me to give up this thing I cling to so dearly?
Often, moderation is the key. Reading books by a secular author may be fine, but letting that cut into the time you spend in God's Word and becoming obsessed with a series may not be the healthiest thing for your spiritual growth.
If you ever wonder whether you should be allowing a certain activity or pleasure to influence you, first pray and ask God to show you his view on it. When in doubt, just throw the activity out for a while. You may find that, without it, pursuing Christ becomes easier, you are more eager to read your Bible, and you don't snap at your siblings as easily. Perhaps you needed to forsake that thing after all.
So, is it possible to go too far with Christianity?
The answer is short and simple–no. You cannot be too devoted to Christ. You cannot love him too deeply, read his Word too much, or pray too long.
You cannot be too devoted to Christ. You cannot love him too deeply, read his Word too much, or pray too long.
Click To Tweet
And you know what (and this thought makes my heart leap with joy and anticipation)? We may just discover that what we always viewed as "too far" was really just the first plateau of the High Places our Shepherd has prepared for us, if we allow him to lead us there.
---