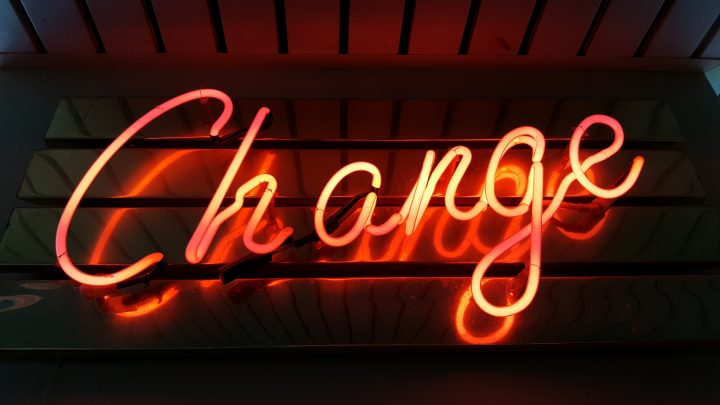 Every single day, Satan whispers the same lies to me.
He tells me I'm ugly and I should look a different way. He says everyone looks better than me and I need to follow his agenda to look like them. He convinces me I will always struggle with an eating disorder and I should give up the fight against it.
Though some people can easily fight lies about their body image, I can't. Because of my history with an eating disorder, these lies feel incredibly real to me. The devil's tormenting seems too great to bear sometimes. Unfortunately, I'm often quick to believe his lies because I lack the motivation to fight against them. But this leads me to become depressed and frustrated.
Maybe you've never had poor body image, but I'm sure you've experienced other issues. Maybe you're experiencing abuse from a family member, poor health, the loss of a loved one, difficult coworkers, constant moves to new places, a friend's betrayal, or a mental illness.
Do you ever feel like giving up? Honestly, giving up sounds very appealing sometimes. After all, why bother making any effort to dispute Satan's lies when I keep hearing them? They never seem to go away.
I just wish God would make my struggles disappear. I want him to pull out a magic wand, point it at me, and cause this problem to vanish into thin air. I know he could do it if he wanted to because he can do absolutely anything (Luke 1:37).
But that doesn't mean he will. His plan is so much greater than that.
Our God is incredibly patient (2 Peter 3:9). Whether we like it or not, that means he probably won't use quick fixes for our problems. Quick fixes don't lead to permanent solutions; they just lead to future problems. If he simply resolved my issues, I wouldn't learn anything from them, grow closer to him, or develop endurance. And I wouldn't see the progress he is making in my life and give him the glory for it.
Not only that, but we rejoice in our sufferings, knowing that suffering produces endurance, and endurance produces character, and character produces hope, and hope does not put us to shame, because God's love has been poured into our hearts through the Holy Spirit who has been given to us. (Romans 5:3-5)
We cannot have hope if we do not persevere through difficult experiences.
I know this from personal experience. Several years ago, I had an outbreak of warts on my hands and feet. They appeared without cause or explanation. For months, I received the same treatment over and over; but it didn't help at all. In fact, it spread the warts further. Finally, after having the warts for an entire year and still not being healed, I tried a new treatment that caused fifty-five of my warts to disappear.
Now I can have hope because God showed me that he is my Healer. Even though that situation happened over five years ago, I still remember how hopeless I felt during that time. God clearly answered my prayers for healing.
But maybe you haven't noticed many miracles in your life. Maybe you've been praying for decades about a certain issue and still haven't seen God work. Maybe you feel like God is being silent and distant.
There is still hope for you.
And we know that for those who love God all things work together for good, for those who are called according to his purpose. For those whom he foreknew he also predestined to be conformed to the image of his Son, in order that he might be the firstborn among many brothers. (Romans 8:28-29)
Romans 8:28 is commonly quoted, but we don't always hear the verse after it. Romans 8:29 is just as important as 8:28 because it explains how the Christian life works: God shapes his people to become like his perfect Son Jesus when they trust in him for salvation. If God calls us to himself, he is going to mold us into his Son's image; and he uses difficult circumstances to accomplish that purpose.
But molding takes time.
Just ask an artist about his or her creations. They can't make beautiful artwork appear out of thin air. It takes time to create art and transform it into a masterpiece. We will only become masterpieces over time.
"And I am sure of this, that he who began a good work in you will bring it to completion at the day of Jesus Christ" (Philippians 1:6).
I know how easy it is to get stuck in the magic wand mentality, expecting God to quickly fix us and our problems. That's a normal mindset to have, even as Christians. However, it's a destructive mindset that will cause us to become impatient for God to work and doubtful of his goodness. Rather than expecting a quick fix from him, we must focus on his lifelong transformation of our character to become more like the character of Christ. He can use any situation that seems hopeless to produce lasting hope.
---