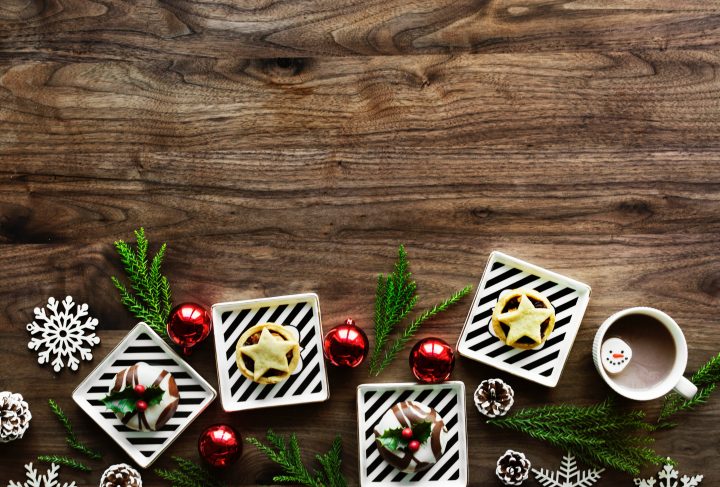 It's almost noon, and today I almost broke down twice.
I'm supposed to be happy, filled with joy, but today I can't do it. I'm utterly broken, filled with that inexplicable sadness, and I don't want this holiday season to come. Why? Because then I have to be happy–and that's a foreign concept. I have to set aside my sorrows and somehow find joy. This year I'm not sure that's something I can do.
The Thanksgiving through New Year period is perhaps the most beautiful–hanging lights, snow falling, and joy that is nearly infectious. But it can also be the most painful… the most ugly.
We've all been there. Feeling the happiness around us but unable to take part in it. Struggling to find happiness in the "most wonderful time of the year." When everyone is in good cheer, it's easy to feel left out. Outnumbered. Even guilty.
Whether you're struggling with grief or a personal wound or struggle that goes into the flesh and deeper, it's easy to feel like you're Scrooge from A Christmas Carol. You're unable to feel the joy you know you should, and when people notice, they don't sympathize. They tell you to be joyful. After all, it is the most wonderful season.
You're not supposed to be sad. Right?
Wrong.
1. God doesn't call us to constantly be happy. He calls us to come to Him with our sadness.
I think this is super easy to miss. After all, we're Christians; can't we just find ultimate joy and all our earthly sorrows will go away? Not at all. Jesus was a perfect human, Son of God and man, and yet he still felt sorrow. He still felt that heart-pang that speaks of unspeakable grief (John 11: 33-37). Despite all of that, God declared that he was pleased with his Son. God isn't angry when we're sad.
Nearly every chapter of the Psalms records how God quenches the pain that comes from sorrow and applies a salve to the spiritual wound. It doesn't mean your pain will go away, no, but he understands your sorrow. He understands your pain, your depression, your grief. He's not telling you to be happy despite all of that. He's telling you to find peace knowing that he has won.
2. It is Possible to Praise Him During Your Mourning
Nowadays, people have the idea that if you're not happy, you're not doing something right. They believe that if you're not laughing during the Holiday season, you're a Scrooge and a party pooper. Sometimes that's true, but there also comes a time when that statement or belief can cause more damage than good. That belief comes from the superficial version of Christmas, the one with Santa Claus and flying reindeer, big silver bows and lushly decorated wreaths.
Oftentimes, we forget that the true Christmas came to be when a small child was laid in a manger, probably freezing because of the cold of this world. He hungered for the warmth of his Father, the perfection of Heaven, not the downtrodden world he had been born into.
Most depression and sorrow stems from that same longing, the yearning for something more.
We are still called to praise him. To worship him. Even if that is done with tears on our faces and sorrow in our hearts.
Click To Tweet
Despite the lowly conditions, the fear Mary had in her heart, and the screaming child she held, she still praised the Lord. Did she know the ending to the story? Maybe not, but she knew God was good.
It's so difficult sometimes to see the goodness of God, especially in 'happy' seasons like this, but we are still called to praise him. To worship him. Even if that is done with tears on our faces and sorrow in our hearts.
3. It doesn't matter if we are the shepherds or the Magi
I think one of the most beautiful parts of the birth of our Savior is the fact that both the lowly, dirty, outcast shepherds and wise, rich kings came to worship him. On one side, they were freezing, probably hungry, streaked with dirt and grime. On the other, they were robed in rich clothing, had everything they needed, reeking of sweet perfume. Despite their obvious differences, they both came to worship at the feet of the boy King.
This paints a beautiful picture: that God loves us despite our spiritual or mental "status." He loves those who are rich with health, confidence and joy, and those who are stripped of everything they have ever known and loved until they are nearly nothing. He loves us despite our sorrow, and in our sorrow.
Bowed at the feet of the king, it doesn't matter if you are ornamented with the riches of the season and the joy in your life. Even if you are wickedly in pain, depressed, and filled with sadness, God still welcomes you into his kingdom. He doesn't love you less or refuse to accept your worship. As long as your heart is praising God, it doesn't matter if it's in joy or sorrow.
4. Joy Comes in the Morning
The biggest question anyone can ask–after the purpose of life–is if there is any relief from suffering. I'm here to tell you there is. Maybe not on this earth, but most certainly in the next.
God gave us this season to remind us how close he is to us, how his sacrifice covers everything, and how giving is the best gift of all. But that doesn't mean this is the only comfort he offers. While people might tell you to be happy, God doesn't expect you to. In fact, he sees your pain and he understands it. Because of that, he has made a promise. Someday he will return, and when he does, all the evils of this world will face their divine conclusion when they are tossed into the lake of fire.
So, no, you are not called to be happy this Holiday season. Just because it's a holy month doesn't mean you have to coexist with your struggles. You don't have to silence your pain just because people expect you to be happy. Keep fighting, keep going, and keep praying. Keep hoping. The resurrection is coming.
And I heard a loud voice from the throne saying, "Behold, the dwelling place of God is with man. He will dwell with them, and they will be his people, and God himself will be with them as their God. He will wipe away every tear from their eyes, and death shall be no more, neither shall there be mourning, nor crying, nor pain anymore, for the former things have passed away." (Revelation 21:3-4)