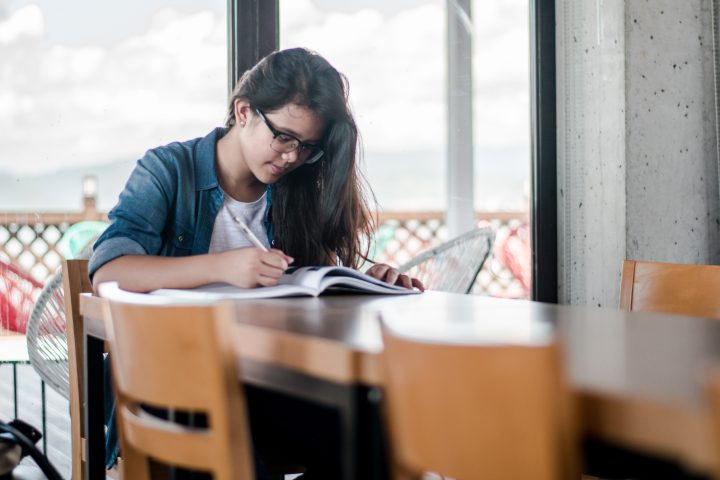 My Bible study leader's words echoed in my mind. "Christians are marked by urgency. We should be sharing the gospel now."
I leaned back in the car seat and stared out into the blackness of night. I wanted to share the gospel, I really did. But I had no one to share it with.
It felt like I stood by watching while my peers filled the spiritual lifeboats. Watching them because I had no one to save. Watching because I was a sheltered homeschooler whose social interactions were limited to church and family.
I wondered if there was something wrong with me. Compared to the other teenagers at my church, I looked like a failure at spreading the gospel and obeying Jesus. I felt worthless and unneeded.
For those who don't have as many evangelism opportunities–such as homeschoolers like me, chronically ill teens, or missionaries unable to be on the field–loneliness and shame can fill us when we think of this topic. We want to reach out to others, but our social circles are limited. It's frustrating and discouraging.
I want to suggest something to you, something that might sound ludicrous, that might even sound unbiblical at first, but I want you to consider it for a moment:
What if God limited our opportunities for a reason? What if we are right where God wants us to be?
We Cannot Sin by Being
Every Christian is commanded to spread the gospel. "But you will receive power when the Holy Spirit has come upon you, and you will be my witnesses in Jerusalem and in all Judea and Samaria, and to the end of the earth" (Acts 1:8, emphasis added). Evangelism isn't optional extra credit for top-of-the-class Christians; it's something we're all called to do with our lives.
However, not every Christian has the opportunity to evangelize in their current situation.
I had tricked myself into believing that I was automatically sinning by being homeschooled. Yet how can I believe I'm disobeying Christ's command to evangelize when I have no one to evangelize to? How can I be sinning by accepting the situation God gave me?
How can I be sinning by accepting the situation God gave me?
Click To Tweet
The idea is illogical. I'm not ignoring Christ's command to spread the gospel, and I want to spread the gospel with every fiber of my being. But I don't have an opportunity to do so.
That's okay.
I don't have to feel guilty. I don't have to let shame drive a hammer through my chest every time I hear the word "evangelism". I don't have to beat myself up for being a failure. God isn't angry or disappointed with me.
The reality is, I can't do anything to change my situation, and I did nothing to get into it. God placed me here for a reason.
I had to realize it's okay not to have evangelism opportunities. It's okay to be sheltered or chronically ill or held back from missions. It's okay to simply live right where I am because right now that's right where God wants me to be.
Think of the apostle John. He was a part of Jesus' "inner circle," and he wrote five books of the New Testament. Yet near the end of his life he was exiled on the island of Patmos, isolated from anyone else.
Did John suddenly become useless to God because of his isolation? That would be a silly conclusion! He did not become irrelevant to God's plan because of his exile. God still used him in amazing ways, such as giving him visions that are now the book of Revelation. John was still worshipping God, even when he had no one to worship in front of.
However, we should examine ourselves to see if we are disobeying Christ. Are we over-sheltering ourselves, using our circumstances as an excuse not to evangelize? Are we purposefully avoiding evangelism opportunities or activities that place us in contact with unbelievers? Ask God to expose and remove any sin in your life, replacing it with a heart of obedience.
Our situation in life doesn't make us obedient or disobedient. What God cares about is how we respond to the circumstances He's given us.
We Are Not Less-Than
"If you aren't being persecuted for your faith, are you really a Christian?" "Have you shared the gospel in the past six months? The past month?" "How are you being a witness for Christ?"
These are good questions for people who have evangelism opportunities. It reminds them to evaluate their lives and make sure that they're living for Christ, even when it's hard. That's a wonderful thing to be reminded of!
But those questions are like arrows for people without those opportunities. We feel useless, less-than. We have thoughts like, "Kara brought five unsaved friends to youth group, but all my friends already go to church. God must be disappointed in me."
Yet just as we don't disobey God by living right we are, we do not disappoint him either. He doesn't give us a spiritual scorecard. He doesn't care about how many times we evangelize in a month or how many friends we bring to an outreach. Romans 8:1 tells us that, "There is therefore now no condemnation for those who are in Christ Jesus."
What God cares about is the state of our hearts. He desires us to live wholly for him, glorifying him in whatever situation he has placed us in, whether it's homeschooling, chronic illness, or staying home to help a loved one. We can honor him by seeking ways to share the grace he's given us, such as evangelism or simple acts of kindness.
We Have a Purpose
Being a homeschooler doesn't mean that I bring less glory to God. Evangelism doesn't have a higher point value than helping around the house or honoring our parents.
As sheltered Christians, we have a unique opportunity. Our circumstances are a blessing because we can build a solid relationship with Christ, a firm foundation for when we do have the opportunity to witness. Most people have to build that foundation while wrestling with the world.
So build your relationship with Christ. Read your Bible daily and take notes, memorize Scripture and meditate on it throughout the day, develop an attitude of continual worship, and seek God through prayer. The only way we can grow close to God is by spending time with him.
Develop a "send me" mindset, continually asking God how you can show his love. Intentionally bring up Scripture in everyday conversation, pray for and encourage fellow believers, hold each other to a standard of godliness, and seek ways to serve. Stay alert for evangelism opportunities, whether it's a friendship with an unbeliever in your youth group or an activity with people from different backgrounds. If you desire to glorify God, he will use you.
We can also prepare ourselves for future evangelism. There are many resources for this topic, such as Will Our Generation Speak? by Grace Mally, dare2share.org, and multiple articles here on TheReb. If an evangelism opportunity comes your way, you can be ready for it.
You are not sinning by being sheltered. You are not worthless if you don't evangelize every month. Take advantage of your unique opportunities and build a firm foundation, glorifying God right where you are.
---