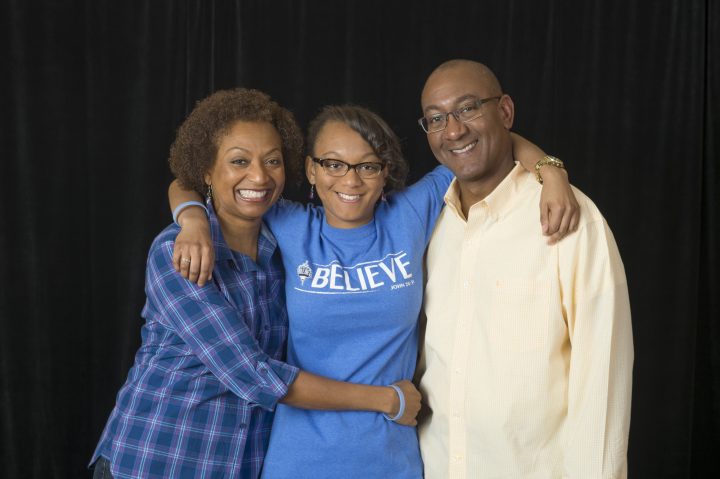 What hard things do you want to do this summer?
If you're still in school (even homeschool!), you probably view summer as a time to take a break, rest, relax—and pursue some goals. There are lots of goals we can make for our summers: reading more, getting a job, starting a business or a new project.
But one of the most important goals you and I can make for the summer—or anytime—is to know God better.
You might resolve to spend more time in prayer, or to engage in deeper study and memorization of the word. Maybe you're not even sure where to begin. Regardless, the start of a new season is a good time to evaluate your habits and maybe implement some new ones.
Summer Challenge
Knowing God better is one of the hardest and best things we can do as Christian teens. We know this, but sometimes we forget or get stuck. We need something or someone to call us higher. To challenge us. To motivate us. To wake us up.
This is the purpose of the National Bible Bee.
The National Bible Bee Summer Study is an opportunity to dig deep into God's word in the company of fellow believers. It's a challenge—to spend time in serious study and memorization of the Scriptures every day.
The Summer Study spends eight weeks studying on a specific passage of the Bible, using the age-appropriate Discovery Journal so you and your family and friends can all study the same passage together. The Discovery Journal includes weekly memory passages, and at the end of the summer local groups meet for Proclaim! Day: an opportunity to proclaim the Word to family, friends, and neighbors.
National Competition
The journey starts with the Summer Study, but it doesn't end there.
Each week of the Discovery Journal offers an option for deeper study, as well as an additional memory passage. At the end of the summer, participants have the opportunity to take an online test to qualify for the National Bible Bee Competition.
The top 120 contestants in each of three age groups study another passage of the Bible and memorize hundreds of verses throughout the fall. It all culminates at the National Competition in November, when contestants come together to fellowship, proclaim God's word, and compete for up to thousands of dollars in prize money.
Eternal Impact
Studying and memorizing the Word of God is a fantastic way to spend your summer (and fall too, if you go on to compete at Nationals!). So is spending time in fellowship and friendly competition with other believers. But it doesn't just end after that.
Memorizing and studying God's word has the power to change us at a fundamental level. It has the power to change our character, what we love, and how we treat those around us. The Scripture I learned through the Bible Bee had a lasting impact on my life, and it can do the same for you.
What's more, it will impact the world around us. As God transforms our lives through His word, making us more and more into the image of Christ (Romans 8:29), the world will see. His glory will shine through us to the watching world. By His grace, others will see and be saved, and the church will be built up.
Whether or not you participate in the Bible Bee this summer, make it your goal to study and memorize God's word. Commit to spend time in diligently digging into the Scriptures, hiding them in your heart, and meditating on them day to day. It's one of the hardest things, but also one of the best.
---
To learn more about the Bible Bee Summer Study, or to sign up, go here.
---