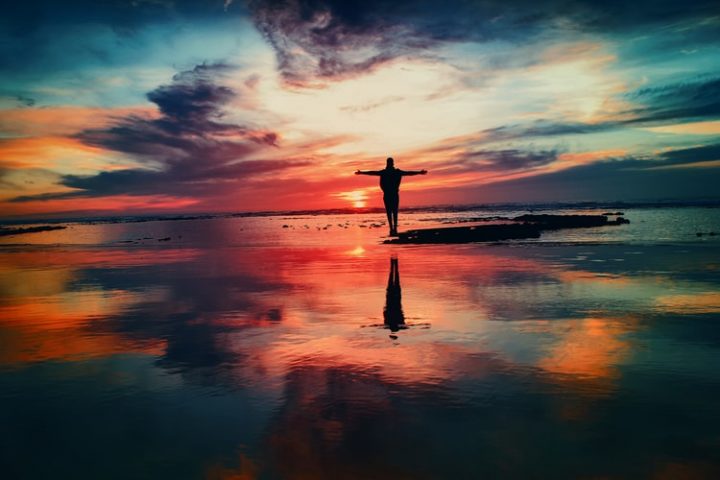 Joseph's Hardships
He sits alone in a prison cell. He was supposed to be freed months ago. But apparently he had been forgotten.
Again.
Actually, he shouldn't have been in prison to begin with. But lies and rumors had landed him behind bars. Before this, he had worked so faithfully for his master, doing whatever he asked, going above and beyond. And yet, here he was.
Actually, he shouldn't have even had to work for his master in the first place. Injustice. He'd been sold away by his own family. His own brothers had turned away from him, and had traded him in for cold cash.
And why? He had been faithfully serving his family, obeying his dad when he told him to go check on his brothers, and that had led to a series of extremely unfortunate events.
But we never hear of Joseph complaining, or feeling sorry for himself, or growing bitter. Even though his circumstances were truly hard, he never became a victim.
And for us…
We Face Hardships Too
It's true. It would be wrong to deny it–Hardships plague this world.
The result of sin is a cursed world full of heartbreak, disease, bitterness, and hardship. But if you're a Christian, there's more to life than that.
Too often, hardships drive us to be merely victims. We're hurt. We're broken. Our lives don't make sense, so we wallow in self-pity and groan over the unfortunate way our lives are turning out.
Instead of conquerors, we are victims… no different then the people all around us. We become preoccupied with our "humble acceptance" of the way God has dealt difficulties into our lives. As much as we may not like hardships, we do rather like the feeling of being a victim. Feeling sorry for yourself is satisfying to an extent.
But it's not right.
God has given us all things that pertain unto life and godliness. Jesus came to give us abundant life. He has overcome this world in which we live. In Christ, we can have fullness of joy.
We are conquerors. Not victims.
Don't Let Hardship Make You Bitter
But then there is the other side. The "tough breeds tough" side. We've been hurt, and after maintaining the victim status for long enough, we decide to become stronger for it.
Our hearts have been broken… so we close them and resolve to never be that vulnerable again. We've felt tossed aside, as having no value, so we rise up and choose to prove our own worth.
People don't need me–so I don't need them. Or so we tell ourselves.
We believe that we can handle this on our own. We say the hard things in life have only made us stronger… when really, they've only made us bitter, lonely, and hardened.
But right in between those two sides is God.
God's Purpose for Your Hardship
He is a God Who wants to take the hardships in life and mold you into the image of his Son. He longs for you to claim his promises and not to wander in unbelief, slighting his ever-available power. He is there to love you and to fill you with his love for others, when you've been rejected.
My prayer for you is that when difficulties happen, they would drive you to Jesus.
My prayer is that everything would point you to him.
May every discouragement and hardship and rejection build in you a reliance on Jesus, and bring out the gentleness and sweetness and humility in your character. May the closed doors and bewilderments of life never create bitterness and barriers, but serve to simply draw you into a closer relationship with your Heavenly Father.
May hard things only soften you.
May rejection only gentle you.
May heartbreak open your heart to those who need your love.
And may everything be taken as from the Father to lead you closer to his never-failing, never-forsaking, all-consuming love.
I'm not saying it will be easy. God never promised that. But God has a purpose behind the problems and hardships.
---