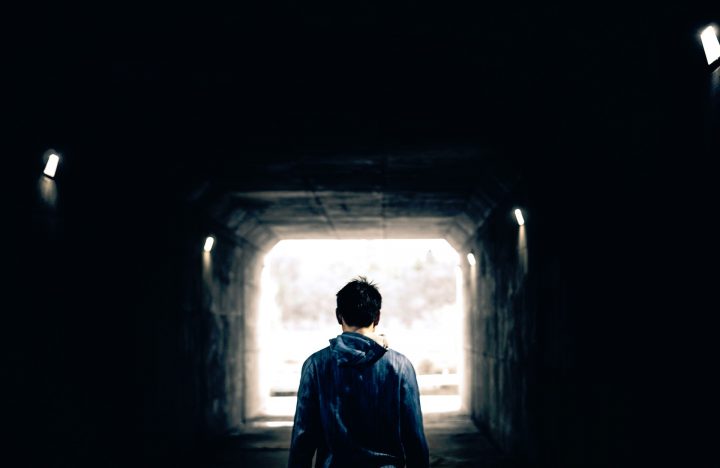 I was born into a culture that coddles teenagers, so I forget that many of the people God used for his purposes were my age.
Daniel was a youth when Nebuchadnezzar captured him. His three friends–Shadrach, Meshach, and Abednego–were likely teenagers when they refused to exalt the king's idol.
I'm eighteen and I've never been kidnapped. I've never been forced to defy my God. I've never been shoved into a furnace. I've never stood so near death its heat brushed my skin.
And this gets me thinking: What if?
What if my faith in God did endanger me? What if it killed me?
Daniel's friends challenge me. They remind me that costly rebellion is worthy rebellion. These real life rebelutionaries teach me to prepare for hard things, persevere through hard things, and promote my God even during the hardest things.
Rebelutionaries Prepare for Hard Things
King Nebuchadnezzar's besiegement of Judah wasn't thoughtless. He chose only the best—the boys "without blemish, of good appearance and skillful in all wisdom, endowed with knowledge, understanding learning, and competent to stand in the king's palace…" (Dan. 1:4)
Daniel, Shadrach, Meshach, and Abednego eclipsed Nebuchadnezzar's expectations.
"…Among all of them none was found like Daniel, Hananiah, Mishael, and Azariah… In every matter of wisdom and understanding about which the king inquired of them, he found them ten times better than all the magicians and enchanters that were in all his kingdom" (Dan. 1:19-20).
Long before the king's fury, long before the golden idol, long before their Hebrew names were stripped from them, three young men readied themselves. They armed their hearts with solid weapons. They studied hard and thought deeply and trusted God completely.
Restless rebelutionaries like me can overlook this step. Striving to defy low expectations, we can forget to prepare ourselves. But Daniel's friends warn us never to sprint into battle undressed.
Rebelutionaries Persevere Through Hard Things
Daniel's friends remind me of another rebelutionary who endured another form of fire.
Jim Elliot was twenty-eight when Ecuadorian natives murdered him. He was twenty when he wrote these fierce words:
"Father, take my life, my blood if Thou wilt, and consume it with Thine enveloping fire. I would not save it, for it is not mine to save. Have it Lord, have it all." [i]
The world knows how to burn rebelutionaries. Accusations, persecution, exclusion, silence, and mockery can singe us when we claim Christ. Jim Elliot was a man intimate with the fiery trial, but he was also a teenager intimate with God. This nearness forged fireproof endurance.
Like Jim Elliot, Paul experienced incombustible joy:
"Not only that, but we rejoice in our sufferings, knowing that suffering produces endurance, and endurance produces character, and character produces hope, and hope does not put us to shame, because God's love has been poured into our hearts through the Holy Spirit who has been given to us" (Rom 5:3-5).
Yes, fires will come, but we don't weather the flames alone. God's Spirit empowers us to persevere as we live fiercely for him.
Rebelutionaries Promote God Through Hard Things
Shadrach's hair was unsinged by the fire. Meshach's cloak didn't even smell like smoke. Abednego walked out of the furnace without second- or even first-degree burns (Dan. 3:27).
Daniel's friends had readied themselves for the inferno, endured its terrors, and emerged praising a mighty, merciful God. Their witness stirred King Nebuchadnezzar:
"Blessed be the God of Shadrach, Meshach, and Abednego, who has sent his angel and delivered his servants, who trusted in him, and set aside the king's command, and yielded up their bodies rather than serve and worship any god except their own God" (Dan. 3:28).
Fellow rebelutionary, we can prepare ourselves for hard things and even persevere. But if our aim isn't to promote God, we're working worthlessly. Daniel, Shadrach, Meshach, and Abednego pushed aside pathetic expectations and acted boldly. But they didn't act for themselves.
Daniel praised God for empowering him with wisdom and knowledge (Dan. 2:20-23).
Shadrach, Meshach, and Abednego trusted God to deliver them, and even if he didn't, they would worship him alone (Dan. 3:17-18).
I long to live with the preparation, perseverance, and God-promoting hearts of these real life rebelutionaries.
Don't you?
[i] Elisabeth Elliot, Shadow of the Almighty
---