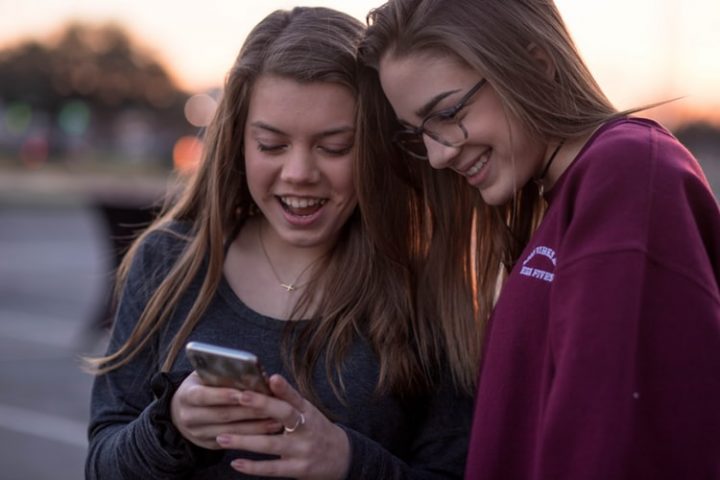 "So, who wrote this book then if no one was living?" she asked, eyebrows scrunched, freckled face questioning me.
I smiled, chuckling to myself, "That's a great question kiddo. There's even some adults who have never asked that! The book of Genesis was written by Moses because God told him what to write. Have you ever heard of 'God-breathed'?"
"Umm, no," she replied.
"Well, let's go to 2 Timothy 3:16-17."
I slide my Bible closer to her on the picnic blanket as she flips through the pages. "It's in the New Testament, which is the second part of the Bible," I reminded her. "Okay, here we are. Do you want to read the first verse?"
"Sure!" she answered, "'All… Scripture is…breathed out by God and…useful for teaching, for…'" Her eyes peered questioning at me.
"You're okay, you got it! It's reproof, a bit more tricky!"
"Oh, okay. 'for reproof, for…correction…."
And so continued my backyard Bible study with little seven-year-old Layla, who has become more like another younger sister to me than a neighbor these past few years.
Then meet nine-year-old Violet—a social butterfly and exuberant chatterbox. Through studying the book of James and discovering mutual hobbies she has taught me much about patience and cherishing the sweet moments. Violet, like other kids, is more receptive to Kingdom conversations when it is served to her in her own environment—over a cup of Fro Yo or rolling down the aisles of PetSmart. I pray God will pull her towards himself, that one day she would experience a relationship with her Savior and the joy of investing in others.
However, discipling young girls was certainly not on my radar growing up…
My Discipleship Story
As a pastor's kid I had led countless children's Bible studies, taught worship songs multiple times, and consoled more than one distraught toddler. Despite those experiences and my love for nurturing my baby dolls, high voices and pitter-patter footsteps of children made me sigh in exasperation.
But then I turned thirteen, and what I thought I knew changed. For it was spending a month in Mexico without my parents that I discovered my true love for investing in, discipling, and mentoring those younger than myself. While living with another family in a foreign land, often homesick and lonely, it was children—teaching a five year old to write, playing tag with kindergartners, helping a toddler expound his vocabulary—that eased my disconsolation. Their delight brought delight to me. In the years after, I discovered how the Great Commission was applicable even to young teenagers who had a heart for hurting children.
Broken dreams and broken homes lead to broken kids, and sometimes the desperate heartache I see in a child is overwhelming. That's when I am gently reminded by the Father that my call is to love.
Broken dreams and broken homes lead to broken kids, and sometimes the desperate heartache I see in a child is overwhelming. That's when I am gently reminded by the Father that my call is to love.
Click To Tweet
Our Call to Love
Currently Layla lives across the street in a severely damaged family. Humanly speaking, her future lacks hope. Though I can't remove her from her awful situation or prevent the inevitable harm that may come to her, I pray for God to use my investment in her life now. As we cuddle on the trampoline after collapsing in fits of giggles, as we bake cookies (again!) in my kitchen, and as I emphasize to her the reality and power of God's love, my constant prayer is that she will revel in the truth that she is divinely loved, deeply wanted, and that she has inestimable value.
Whether simple, powerful, heartbreaking, silly, or profound, each discipleship experience influences and changes me as I long and strive for these young hearts to see Christ in me. They are my accountability. They add perspective to my life. They remind me that life is not about me.
Finding inexpressible joy in ministering to these young girls doesn't necessarily mean this journey is without pain. Loving the broken and the damaged comes with a measure of frustration, discouragement, and at times, despair; but often the most fruitful ministry is born out of the greatest adversity. My prayer is that, despite my inadequacies, God allows me to have a role in impacting these children in such a way that He is glorified.
Loving the broken and the damaged comes with a measure of frustration, discouragement, and at times, despair; but often the most fruitful ministry is born out of the greatest adversity.
Click To Tweet
Yes, You Can Disciple Too
While my personal discipleship stories may sound winsome, how do they pertain to your reality? Perhaps you're left thinking, "That's great and all, but why should I do that?" Or you want to, yet befuddlement has you in her grips, "Where would you even begin? There's a gazillion hurting children! Do you just target church kids to drag into Bible studies?"
Or maybe fear is dragging you under the cloak of inferiority as she whispers lies into your mind, "You? Disciple others? Ha! What kind of joke is that? You're barely functioning!" Before you depart on the basis of any of these, consider sticking around just a tad longer…
First, Matthew 28:19-20 holds the weightiness of discipleship (as this is Jesus' last commands on Earth, we should definitely pay close attention) "… go and make disciples of all nations, baptizing them in the name of the Father and of the Son and of the Holy Spirit, and teaching them to obey everything I have commanded you." As one teacher reminded me, this is the Great Commission, not the Great Suggestion!
Additionally, check out Paul's words to the Corinthian church in 1 Corinthians 4:16, "I urge you, then, be imitators of me." Paul pops up again in Philippians 3:17, "Brothers, join in imitating me, and keep your eyes on those who walk according to the example you have in us." Paul outlined the gut of discipleship—follow me as I follow Christ.
Second, in wondering how to approach discipleship practically, consider John Piper's wise words, "Every Christian should be helping unbelievers become believers by showing them Christ. That is making a disciple. And every Christian should be helping other believers grow to more and more maturity. That is making a disciple."
Paul outlined the gut of discipleship--follow me as I follow Christ.
Click To Tweet
How can you be intentionally relational, whether at school, church, sports, etc.? This could start as you work out together, create art, go out for lunch, or take them to the movies. Then, how can you be intentional about biblical integration—correlating God's Word to real life events? Point out that his game-winning goal is because God gave him talent. Share with her how God is the ultimate artist as she paints. Show them his glory in all of the aspects of life. As the relationship builds, pour Christ into them more deliberately, perhaps studying a book of the Bible, memorizing Scripture together, or volunteering at a local food bank.
Third, should fears and doubts be your biggest obstacle in stepping into discipleship, let me encourage you with this: you're not alone. Of course you're going to feel inferior and ill-prepared, because that is what the enemy wants you to believe! This was, in fact, one of my greatest struggles as a camp counselor this past summer—believing I was not competent enough to pour into my girls. However, I had to replace the lies with truth, which is that I am not sufficient to do anything on my own, but my sufficiency comes solely from God (check out 2 Corinthians 3:5-6 on that).
Further, I kept my emotional state stable by ruminating on the nuggets of 2 Corinthians 12:9, that his power is made perfect in my weakness. If we believe the lie that we are not equipped to invest in others, then we are ultimately saying the cross is not enough to empower us, which asserts our arrogance and says only through our efforts can we be "good enough."
So, choose truth. Don't let the lies control you.
Additionally, please understand I don't believe you are in sin if you are not "discipling" others as I've described here. You don't have to be officially meeting up with another to be discipling them. It could take place as you are leading your team, parenting your child, or teaching your sibling. Also, life is busy—I get that!
If you're already struggling to fulfill God-given commitments, please don't try and squeeze in another responsibility you can't do diligently. This isn't a bad thing, but perhaps means that God will lead to into this at a later time. I myself have fluctuated in discipling girls the past couple years based on where I'm at in my walk, living situations, and family priorities. Discipleship doesn't have an ABC method and schedule!
Finally, take a few moments to pray where God could be leading you with discipleship. Together, let's impact worlds beyond our own.
What has discipling others taught you? Are there young people in your community who could use this type of mentoring? How has your life been impacted by older Christians pouring into you?
---