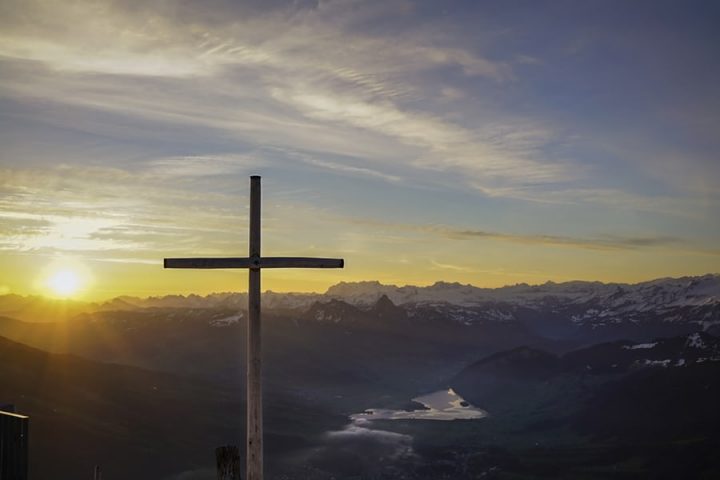 For many teens around the world, birthdays are a special time.
Family and friends gather for parties, presents are exchanged, and candles on the top of the cake are blown out to the tune of "Happy Birthday." Birthdays are a celebration of another year of life on this earth and even offer opportunities to reflect on God's work in one's life. I love birthday celebrations for that reason.
However, in our family, we do something a little different in addition to birthday parties—at least for those members of our family who are not biologically related to the rest.
It's a celebration of the day when my parents first held me in their arms, not in a hospital in the US, but in an orphanage in China, halfway across the world.
We call it a "gotcha day". It is the anniversary of my adoption from China.
While these annual "gotcha days" are smaller in scale than most of our family birthday parties, they have grown within the last few years to become near and dear to my heart as I began to truly appreciate what adoption not only means for my family, but for me as well.
When I was very young, I didn't pay much attention to the fact that I looked very different from both my parents and my brother, as well as my classmates, who were mostly white. And why would I? I was a young child, happily playing with my friends in the school playground, giving little thought to my background or the obvious physical differences between me and my peers.
When asked, "Why are you Chinese, but your parents and family aren't?" or "Why do you look so different than your brother and your parents?" I would simply shrug off the question with, "Well, I'm adopted!" and leave it at that.
It wasn't until my early teenage years that I really started to ask questions about the finer details of my adoption, and against the backdrop of the ever-present and often contentious debate over racial issues in America, I embarked on a journey to learn what I could about the adoption situation in China. The lessons I've taken away from what I've learned have put my entire perspective on life, including my relationship with Christ, in a whole new light.
Having provided some background details, here are three things my adoption has taught me about Christ's love for me, his sacrifice on the cross, and his continued work in my life.
What adoption has taught me about Christ
Just like my birth mother and my adoptive parents made sacrifices so I could live a better life in America, Christ made an even more incredible sacrifice so I could live a better life in Heaven.
When most people think of adoption in the context of how it relates to the Bible and Christianity, they think of the oft-quoted comparison between physical adoption and the spiritual adoption that takes place when God accepts a new believer into his family. While this is certainly true, there's one aspect of adoption that I feel many people tend to overlook: the fact that in order to get me where I am now, people had to sacrifice greatly in order to make that happen.
My birth mother gave me up for adoption despite the fact that she loved me with all of her heart, knowing that the chances that I would be adopted into a home and a country where I'd have a myriad of opportunities to pursue my dreams far outnumbered any chances of that happening in China.
My adoptive parents gave up countless hours of their time to go through the long and arduous adoption process and have spent a little over the past decade-and-a-half expelling a significant amount of resources to ensure the best for a young girl who wasn't even related to them, who they'd never met before, but who they still loved with all of their hearts anyways and cherished as their own.
And God the Father gave up his Son, his precious Son whom he loved so much, to pay the ultimate sacrifice for all the sins of mankind. Jesus the Son gave up his seat at the right hand of God to be beaten, bruised, broken, despised, rejected, and eventually executed by the same men whose souls he had come to redeem from an eternity apart from the Creator.
What an unthinkable sacrifice. But he did it anyways. Jesus sacrificed it all so I could have the opportunity to live in a much better place than I had started out in. People gave of their time and efforts so I could pursue my dreams in the States—something I am immensely grateful for. But Jesus gave his life—his life—so I would be free from sin, free to pursue a relationship with him and to dwell in the glory of his house forever.
And he didn't just give up his life. He gave up his place at the right hand of God, the Creator of all of the universe, and made himself one of us, a tiny speck in his vast and wonderful creation.
When so many people have given up so much of themselves to get you to where you are now, it really puts things into perspective, doesn't it?
What adoption has taught me about my relationships with others
Family is more than just a biological relationship. It's a relationship with fellow Christians, both peers and adults, that is centered on a desire to bring glory to God and point each other to Christ in all that is done and said.
There's something about having no blood relatives that makes me appreciate my family in the States, as well as my friends all the greater. Family is so much more than simply sharing DNA.
Family is made up of those who rejoice with you when positive things happen, who aren't content to just idle on the sidelines when you're going through some rough spots in life but come alongside you and lift you up, and above all, who constantly point you to Christ through the thick and thin and remind you of his everlasting promises he has made to us through his Word.
What adoption has taught me about myself
My identity and my worth is not found in my immutable characteristics or my racial identity, nor is it found in my accomplishments or my own works. It is grounded in the fact that an eternal God has left his mark on my heart and called me his own, and that I am his forever.
The issue of race and racism is a very contentious issue in America these days, and sometimes all of the talk about that issue left me wondering, "I don't look anything like my parents, and it seems there are some people in this world who would be more than happy to point that out to me in a less than polite manner. What am I even doing here anyways?"
I struggled internally with questions of identity for the longest time.
Who am I? Why am I here? If I'm supposed to be here, for what purpose?
These questions drove me first through a period of severe doubt that in turn inspired me to pick up a Bible and start looking for answers when I couldn't find them anywhere else. What I discovered has profoundly affected my entire worldview—the way I see life, the way I view the actions of others, and the way I understand God's promise of eternal life for all those who choose to accept his wonderful gift of salvation.
The fact of the matter is that we're all human, descended from Adam and Eve from the earliest days of Creation. Acts 17:26 proclaims that we are all of "one blood, one race"—a fact that has been proven over and over again by scientific studies and genetic evidence. However, as humans, we all share the same problem—a sin nature—and are all in need of a Savior to redeem us from our sins.
Jesus didn't just die for the Jews only, nor the Gentiles only, nor the Europeans only, nor any other single people group on the face of the Earth.
He died for us all, no matter our race, our country of origin, our physical characteristics, our gender, our age, or anything else.
For all of us as God's people, all that should matter is that we have one single truth that bonds us all together, across everything the world tells us should be a flashpoint for division.
We are all God's people.
We share the same problem of original sin, we have been redeemed by the same Savior, and we all share the same mandate to spread the Gospel to all the peoples of the world. The only thing that matters at the end is God's redemption of the Earth and the souls of those around us—let's live for that!
---