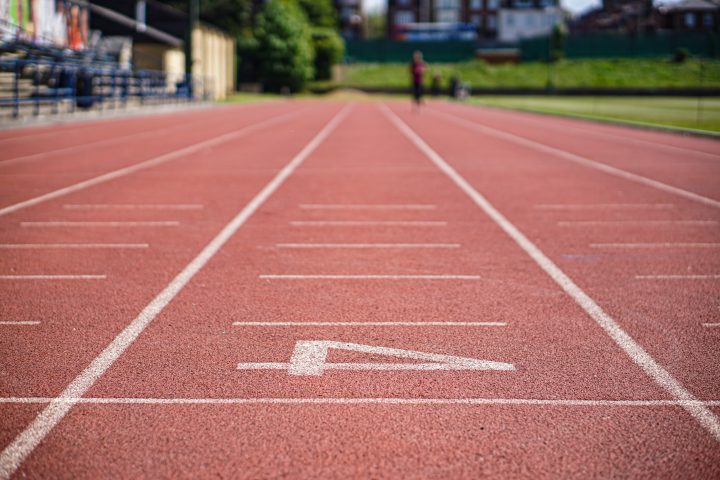 My feet pounded the track, and I was out of breath. I was struggling, pushing hard…and then someone lapped me.
Track is hard. I'll be honest with you and tell you I was not a runner when I joined the middle school track team last spring. I got 16th place in a mile race with only 16 runners, and I was lapped quite often. I tried hard, but I was frequently discouraged.
Still, I'm thankful. Why? Because I now know what it's like to be last. I know what it's like to be unsure and out of place. God put me in that position for a reason. Thankfully, I am finally becoming comfortable and competitive in track and running, but I think one of the reasons I needed this experience was because I needed to know I'm not the best, brightest, fastest, or kindest. I don't measure up; I know I'm not enough.
Track Taught me to Push Pride Away
Through different things in my life, I've started to come face-to-face with my pride, sin, and weakness.
I excelled in school last semester. I knew what it is to know the answers and receive good results on quizzes. When this happens, it was so easy to put myself on a platform in my mind.
But we all need a splash (or tsunami) of humility to hit us in the face in these times. In other words, we need to get to a place where we get to know how weak, unworthy, and sinful we are. Track is great, but it has not made me feel like the "best," "amazing," or "enough." That's a good thing.But we all need a splash (or tsunami) of humility to hit us in the face in these times. Click To Tweet
Track Taught Me To Depend On Christ
Around the same time I was being humbled through my experience with track, I listen to a podcast titled, "You are Not Enough." The host explained that if we were enough, then we would have no need for Christ. But this is not the case because we are, in fact, not enough.
We are dependent, incomplete, weak people in need of a Savior. We try to make ourselves feel better by saying that we "measure up" by ourselves, but this misses the mark and still leaves us empty. We need to understand that we are in need of Christ.
We are not enough. Christ is enough.
Humility is extremely hard to swallow. I don't feel good in embarrassing situations when I feel out of place, but these times and situations help us. They help us lean on Christ, have a heart for the last and least of these, and have a healthy view of ourselves.
Humility Helps Us Grow
I recently moved up to cross country track, and I am no longer last in the group. It feels good not to be the slowest but rather be improving, yet I will never forget my first track season. Because of my humbling experience, I cannot easily forget or ignore teammates who are struggling. I can now look at my teammates–especially those that are slower than me–through different eyes.
Next time you face something that is difficult, embarrassing, or humbling, I want you to remember that there is a reason for everything. God places his children in difficult situations to grow them. The next time humility "hits you in the face," try to think about why you are there. Ask yourself, "How is this going to help me in the future? Will this grow my character? Will this help me encourage others and look out for my friends who are struggling?" You probably will be surprised by how God uses your experiences and trials.
My experience was simple and even humorous, but it was hard. And I realize that many of you are going through humbling difficulties much more severe and difficult. I do not want to belittle or ignore your struggles through this. Instead, I want to encourage you. I want to encourage you to keep your focus clear and thank God for even the difficult things.
Pride is a struggle for all of us. Remember that God loves you and your family in Christ equally. He is not partial. (Romans 2:11) Today, try to act like Jesus and be humble by thinking of others before thinking of yourself.
Have you had any experience as I had with track? How will you show humility today?
---