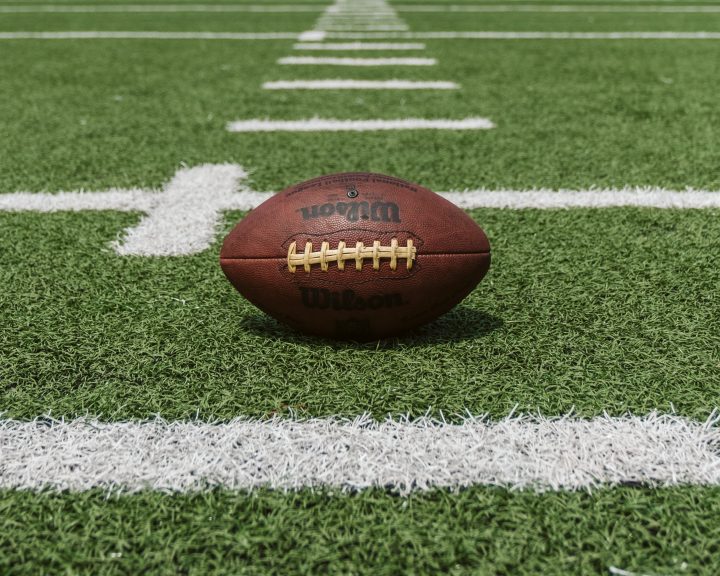 I'm not a fan of football.
It's just not my thing. I've never been good at sports in general, but I've always failed at anything involving throwing or chasing a ball.
Therefore, while the world gets excited about Sundays such as Super Bowl Sunday, to me it's really just another day.
However, as I was sitting and thinking about the Super Bowl and football in general, I saw some amazing similarities to living as a Christian. Here are the three most important ones:
1: BE A PART OF THE TEAM
"For just as the body is one and has many members, and all the members of the body, though many, are one body, so it is with Christ." (1 Corinthians 12:12).
In football, the players don't play by themselves. Even I am aware of that.
They are a part of a team. An entire group of people working towards the same goal—the prize. In order to succeed—in order to make it to the Super Bowl—they must work together as a team. They must be unified in order to grow in their skills and win.
In the Christian life, we can forget how important this step is. We can forget that we're actually a part of an incredible team.
In Christ, we are all one body—we all belong to Him and under Him. We each have a special role to play in the family of God and in history. We each have our own unique talents and abilities and callings. But we are all still on the same team.
How often though do we get distracted by things that disrupt our unity as a team? Things that don't really matter in eternity?
Let's live together as a team. God's team.
2: WEAR THE RIGHT GEAR
Those football players make sure to wear the appropriate gear.
Imagine if they went out there and played such a rough contact sport without the gear used to protect them? They'd probably be hurting a little bit… or a lot. Without the right gear, the game could be very dangerous.
We're in a war.
"Put on the whole armor of God, that you may be able to stand against the schemes of the devil. For we do not wrestle against flesh and blood, but against the rulers, against the authorities, against the cosmic powers over this present darkness, against the spiritual forces of evil in the heavenly places. Therefore take up the whole armor of God, that you may be able to withstand in the evil day, and having done all, to stand firm. Stand therefore, having fastened on the belt of truth, and having put on the breastplate of righteousness, and, as shoes for your feet, having put on the readiness given by the gospel of peace. In all circumstances take up the shield of faith, with which you can extinguish all the flaming darts of the evil one; and take the helmet of salvation, and the sword of the Spirit, which is the word of God, praying at all times in the Spirit, with all prayer and supplication. To that end, keep alert with all perseverance, making supplication for all the saints" (Ephesians 6:11-18).
As Christians, we face spiritual battles every day. The only way to survive them?
Wear the right gear.
Put on the armor God has given us and fight. Without it, the battle could be very dangerous.
3: TRAINING IS ESSENTIAL
"All Scripture is breathed out by God and profitable for teaching, for reproof, for correction, and for training in righteousness, that the man of God may be complete, equipped for every good work." (2 Timothy 3:16-17).
Do you think those football players in the Super Bowl made it there without any serious training? Of course not. It would be ridiculous to think such a thing.
If they didn't train consistently and vigorously, they would never make it to the Super Bowl. They would never make it as a football player. They wouldn't know how to play and they wouldn't have the training to succeed and achieve victory.
If we don't spend time with God and develop our relationship with Him, we're not going to succeed. We're not going to learn how to live for Him.
The Bible—His very Word—is our training manual for life.
To grow as a follower, we must train by His Word. Spend time in it. Be dedicated to it. Show consistency with reading it. Train from it.
Living for Christ isn't easy. But He is the best prize we could ever receive in all of our lives. He is worth it.
"Do you not know that in a race all the runners run, but only one receives the prize? So run that you may obtain it. Every athlete exercises self-control in all things. They do it to receive a perishable wreath, but we an imperishable" (1 Corinthians 9:24-25).
---