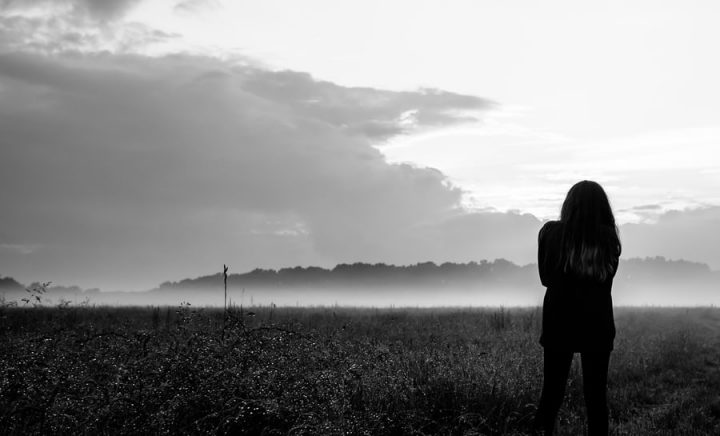 To the ones who wonder if they're worthy of love.
To the ones who must fight constant voices in their life telling them lies that wound. To the ones who have believed what was never true about their identity because of the words spoken over them. To the ones who repeat what's been said over and over in their minds until they don't know what's actually true or not.
To the ones who question everything. The ones who flinch at the slightest raised voice or tense at the first sight of conflict. The ones who have stopped trusting, because the risk is just too much.
To the ones who cry themselves to sleep at night, remembering what they wish they could forget. The ones who break from the pressure, hurt from the pain, and don't understand why they weren't enough.
This is to anyone who has faced emotional abuse.
The thing about emotional abuse is that it's more common than we think. It happens to the ones at school across the table from us laughing and making jokes to fit in. It happens to the lonely kids at youth group, the neighbor down the street, the kid in the grocery store.
Emotional abuse is real. And it wounds.
It often wounds deeper than we could imagine.
Just because we don't see the scars on the outside doesn't mean there aren't deep scars hidden within the heart.
If you have faced emotional abuse, sit with me here for a moment and let's have a conversation. Because amidst all the negative voices whispering in your ear, you so desperately need a voice of truth to speak louder.
I know all of this hasn't been easy.
And I know how you've wrestled with it. Over and over, every night. It's like a tug-of-war between your heart and mind. Between what you know… and what you've been told.
But here is the truth: no matter what you've been told, it does not define you.
Their words do not have the power to say who you are or where your value comes from.
The wounds and the abuse do not define you.
So then what does define you, I hear you ask?
Well it's simple.
The Creator is the only One who can define the creation.
And what he says about you, dear soul?
He says that he loved you so much he was willing to give up everything for you (John 3:16).
He calls you precious and honored (Isaiah 43:4).
He says that he counts the very hairs on your head (Luke 12:7). He catches all of your tears (Psalm 56:8).
He chose you (Ephesians 1:4-5), you are his handiwork (Ephesians 2:10), you have been redeemed (Ephesians 1:7), and he has good plans for your life (Jeremiah 29:11).
You are his.
His masterpiece.
His child.
His loved one.
None of that can ever be taken away from you no matter who has left, who has broken you, or who has said things that have wounded your beautiful heart.
You are not a victim of all those things.
You are a survivor—a warrior over them.
Because the God in you is greater than the darkness around you and the pain within you.
I know it hurts. Trust me, I know it hurts.
And that's okay. Healing is a process, a journey. But you're healing and growing more every day. And every moment that you stop to remember who he says you are, and you hold onto that above what anyone else says? You're healing and growing a little more.
You are going to make it through this.
Don't ever give up. Please.
Don't give up on the fight for healing and freedom from abuse you may not have recognized for years. Don't give up on the new chapter you are worthy of.
Don't give up on what he says about you.
You are so loved, friend.
No matter what else you hear today, may those words be your anthem.
You are loved.
And you're going to be okay.
---