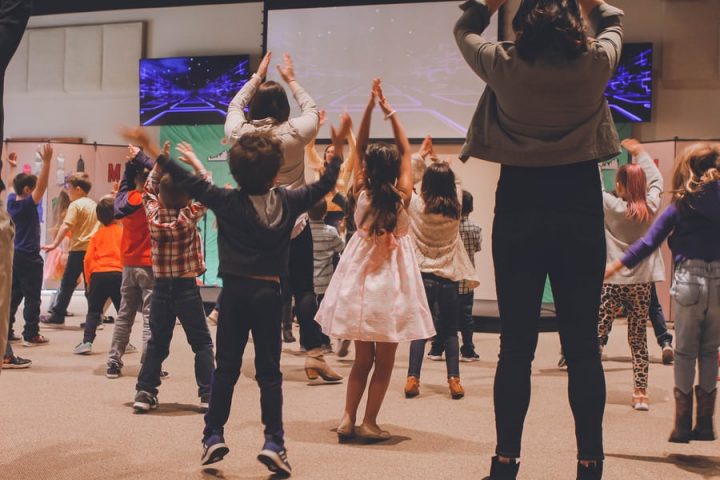 This last December, I participated in perhaps the craziest ministry outreach ever.
I work with an inner-city children's ministry, and we ran two major Christmas events over one weekend, telling hundreds of kids and their families about Jesus and giving them all Christmas presents. Our final event on Sunday involved busing in dozens of kids to our church partner that had been collecting special gifts for the kids. The excitement, joy, and chaos were tangible! As a group leader, I was terrified of losing a child somewhere along the way. I finished that weekend happy, but also completely exhausted.
I have volunteered in children's ministry since I was twelve years old, and now that I am a junior in college, I serve at church, at a Christian school, and at the inner-city children's ministry mentioned above.
As we serve for years and years, it starts to lose its novelty. Helping with an outreach occasionally is exciting! The energy in the air is contagious!
But what happens in the middle of the semester, when the main leader of the inner-city ministry gets sick? What happens when the kid's pastor asks you on Saturday afternoon if you can teach kid's church the next day?
What happens when you wake up and you don't want to volunteer at the school because you have a boatload of your own schoolwork that has to get done?
Suddenly, the honeymoon phase of ministry ends, and the marriage begins.
Lately, I've been feeling worn out.
So, I decided to ask some of my friends (and my pastor!) how they avoid burnout in ministry. Here are the three keys I learned from my conversations and my own digging in the Bible:
Step Away and Spend Time with Your Father
In Mark chapter 3, Jesus rises before the sun and sneaks away to spend time with his Father.
He isolated a time of prayer for himself even though hundreds of thousands of people were demanding to see him.
If Jesus could ignore all the demands on him long enough to spend time with God, surely we can too.
In Mark 6:31, Jesus attempts to give his disciples a break after their first big missionary trip. The "break" didn't happen because a crowd of people found Jesus and of course wanted to be with him. But still, the point is the same—Jesus encourages us by his example to set apart time to be with God. If Jesus needed alone time with God, then we definitely do!
As we lean on God, he will give us the grace to continue in ministry and the wisdom to speak grace and truth to others.
Monitor Your Motivation
We should serve out of our love for God, not in an attempt to please people.
In ministry, people will disappoint us, mistreat us, take advantage of us, or maybe just not be grateful for all the work we do. If we fall into the trap of prioritizing other people's opinions of our work, we will get fed up really fast and leave ministry for other things.
The reason we serve is out of our love for God, and out of that love for God flows a love for people.
Keep Investing in Your Own Spiritual Growth
One of my friends started leading the kids ministry at my church when he had only been saved for one year. For him, it was very important to invest in his spiritual growth outside of church because he was with the kids instead of sitting under our pastor's messages. As my friend grew in his faith and read his Bible daily, he became hungry to know more, his passion for ministry grew, and he started Bible college this year. While we won't all attend Bible college, it is vitally important that we spend time on our own spiritual development and renew our minds with God's Word (Romans 12:2).
I love how my pastor says we are children of God first, ministers second.
He mentioned that all the people he's seen burn out or fall into moral failure did so because they were caught up in the hustle of ministry and suddenly their relationship with God was no longer a priority.
We are children of God; we are not designed to take the burdens of ministry upon ourselves. Our relationship with God should always come first, because we have nothing to give without him!
At the end of the day, being a part of ministry is awesome.
How cool is it that God empowers us to be a part of his work on earth?! He could have done it on his own, but he chooses to use us to show his love to people.
To all you awesome Rebelutionaries who serve faithfully, keep
it up!
The ministry work we do matters, and through God's grace, we can overflow with joy as we serve.
---