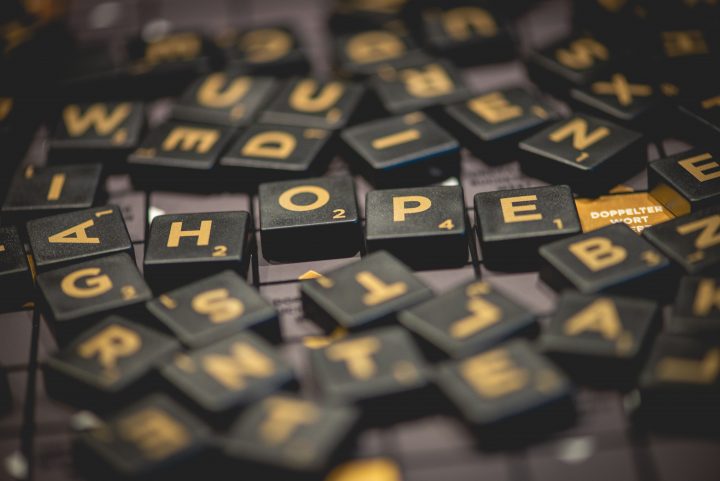 There I sat. My face in my hands, and my grief cascading down between my fingers in crystal drops. My heart felt as if it was being rendered in two. I was in shock, and the full gravity had not yet completely settled within my aching soul.
I kept hearing his voice, and I kept seeing his face. Deep within I felt a massive loss. This was goodbye to an amazing friend, support, and grandfather.
How could I move on?
Here was my first heartbreak from one I was close to. Here was the passing of someone I knew well, and one I loved to see. Here was one who teased me, supported me in my writing, and taught me to drive stick. Here was one who rode roller coasters with me, and played mafia with us late at night. Here was one who asked me questions and genuinely loved me.
How could I move on?
I lay awake many a night, reminiscing. Memories flashed and the pictures showcased in the chasms of my mind. I experienced the pain over and over again as I thought of different experiences, future events void of his humor and love, and the members of my family who were experiencing infinitely more heartbreak than even I was experiencing. When I thought my emotions had died down, an entirely new flood came crashing down on me.
How could I move on?
Jesus as Our only Hope
I delved into God's Word and cried out to Him. In the midst of my cries, He answered me with His loving care. He was with me through my tears. He was with me through my heartbreak. He was with me through the shock. He was with me in the storm.
But the question still remained: how could I move on? Should I just forget this individual who added so much to my life? Do I live in despair?
With Jesus Christ, anything is possible, even the mending of my tattered soul. With Christ, I can throw off the chains of despair and know that there will be a day. With Christ, I can draw closer to Him through this time and comfort the ones I love because I know that there will be a day. With Christ, I can remember his memory and keep it alive in the hearts of myself and the upcoming generations, because I know that there will be a day. A day when He will make everything right.
Despair is buried, only hope remains. For the lost loved one who had a saving faith in Jesus, although missed in this fading life, we can know we will be reunited in eternity. He is in a better place with no more tears, pain, depression, or despair. Hope is forevermore, and Jesus is reigning. Praise be to God for His saving grace!
Peter admonishes his audience about their hope in Christ in 1 Peter 1:3-5 when he says:
"Blessed be the God and Father of our Lord Jesus Christ! According to his great mercy, he has caused us to be born again to a living hope through the resurrection of Jesus Christ from the dead, to an inheritance that is imperishable, undefiled, and unfading, kept in heaven for you, who by God's power are being guarded through faith for a salvation ready to be revealed in the last time."
We can live with a living hope in Christ, even when all hope seems gone. When your gaze draws earthward, redirect your eyes to eternity, where your precious Jesus is reigning on His glorious throne.
Jesus is Always with You
Quiet your aching heart with the truth that God is ever with you. We can take refuge in the shadow of His wings (Psalm 57:1).
The life God has given you is still yours to live for His glory–even after the loss of the one you loved. Jesus doesn't want you to give up hope. Jesus is our hope to live and is Himself the very air we inhale into our lungs. He wants you to come to Him and express your humble dependence on Him in the storm you are enduring. He is an everlasting comfort to the weary and a refuge to the weak.
Cling to the scarred hands of Jesus and fall down at His throne. Throw yourself into the arms of the One who redeemed you from the pit of your own destruction. Remember that you yourself were once dead, but the Lord reached down and dragged you up, based on nothing you did to earn your life. He loves you that much.
As I flipped through the pages of my Bible, God repeatedly brought me to these blessed verses:
"Fear not, for I have redeemed you; I have called you by name, you are mine. When you pass through the waters, I will be with you; and through the rivers, they shall not overwhelm you; when you walk through the fire you shall not be burned, and the flame shall not consume you" (Isaiah 43:1b-2).
So again, how can I move on from such a loss?
Even though the crashing waves of grief threaten to pull you under their current, you can choose to grab hold of the hope of the Lord's ever-present presence as you walk through life's shadows.
Notice this significant word: choose. You are the one who chooses either hope and joy or despair and depression. Grief is a necessary step in the cycle of loss, but after that comes hope.
After all, grief was not meant to last for a lifetime–but hope was.