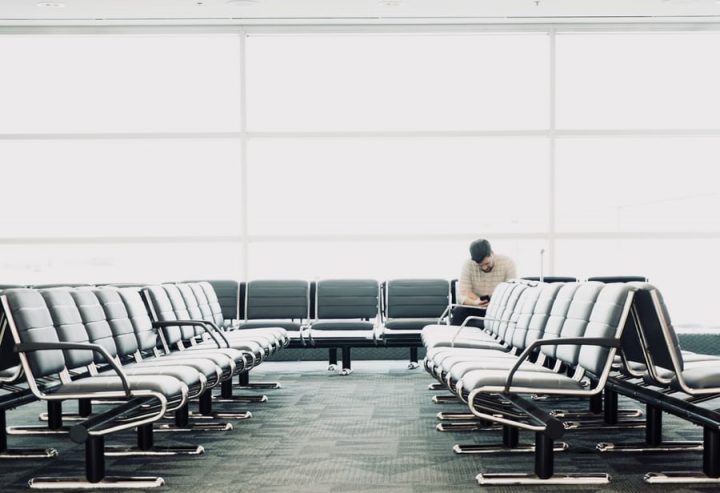 I'm in an interesting phase of my life where I'm not doing anything big or exciting.
My weekdays consist of waking up (always good), doing my morning routine, completing my schoolwork for the day, having dinner with my family, going to sleep (another great activity), and doing it all over again.
This is so monotonous to me. I'm the type of person that loves spontaneity. Thankfully, my parents understand this, and we occasionally do fun things like deciding to see a movie 30 minutes before it starts. Of course, in order for these activities to remain spontaneous, we don't do them every day, week, or month.
But it's in these spaces that I have a hard time. It's difficult for me to get up in the morning knowing my main activity for the day will be completing school—and that I'll do it all over again tomorrow.
I keep reminding myself that I need to remain diligent while waiting.
Luke 16: 10 says, "Whoever is faithful in very little is also faithful in much, and whoever is unrighteous in very little is also unrighteous in much."
And truly, I'm not just waiting. I'm preparing for my future and serving God. I'm spending time with him and growing. I'm using my time wisely and not wasting it. I'm being diligent with my school and learning more about creation whether it's through science or studying literature or learning French.
In our church, we're studying First and Second Samuel. The majority of the books are about David's anointing, journey to the throne, and reign. But get this! David was diligent with his flock of sheep before he was anointed king. He was diligent two times to not kill God's anointed even though people urged him to kill Saul.
1 Samuel 24:7 says, "So David persuaded his men with these words and did not permit them to attack Saul. And Saul rose up and left the cave and went on his way."
And later: "So David and Abishai went to the army by night. And there lay Saul sleeping within the encampment, with his spear stuck in the ground at his head, and Abner and the army lay around him. Then Abishai said to David, 'God has given your enemy into your hand this day. Now please let me pin him to the earth with one stroke of the spear, and I will not strike him twice.' But David said to Abishai, 'Do not destroy him, for who can put out his hand against the LORD's anointed and be guiltless?' And David said, 'As the LORD lives, the LORD will strike him, or his day will come to die, or he will go down into battle and perish. The LORD forbid that I should put out my hand against the LORD's anointed. But take now the spear that is at his head and the jar of water, and let us go.'" (1 Samuel 26:7-11)
Scholars believe there was a twelve year gap between David's anointing and when he finally became king. However, he knew that God's promise was still true no matter how long ago it was made. God's promises aren't like food that will eventually go bad, mold, and lose their taste. His promises are still alive no matter how old they might seem.
As contrast, who are some people in the Bible who weren't diligent in waiting for God's promises and trusting his timing? One pair that immediately comes to my mind is Abraham and Sarah. God had promised that Abraham's descendants would be as numerous as the stars and sand in Genesis 22:17.
In fact, childless Abraham and Sarah were given this message multiple times. God had specifically mentioned that Abraham would receive a son through Sarah, and Abraham laughed so hard he fell on the ground. (I guess that was the beginning of ROFLing.)
Check out Genesis 17:16-17, "'I will bless [Sarah], and moreover, I will give you a son by her. I will bless her, and she shall become nations; kings of peoples shall come from her.' Then Abraham fell on his face and laughed and said to himself, 'Shall a child be born to a man who is a hundred years old? Shall Sarah, who is ninety years old, bear a child?'"
As time went on—a lot of time—they didn't see how God could make this happen, so they decided to take things into their own hands. Sarah told Abraham it would be fine if he sinned with her servant in order to fulfill God's promise to them. What a great lesson to learn that when you don't see how God can make something happen, it's totally fine to forge your own trail into sin. (Please note how that previous sentence is laced with sarcasm.)
Abraham and Sarah weren't diligent while waiting. They didn't trust God to provide a way to fulfill his promise.
Waiting on the Lord is important because it gives us time to rest and spend more time with him. To everything there is a season. There are busy seasons and there are resting seasons. Honestly, I wouldn't want my life to be moving at such a fast pace that time flies by, and suddenly I'm done with high school and then done with college.
How do we tend to spend our waiting time? Are we patient even when we can't see the end or how God is working? Are we using our time wisely even though it may seem we're not doing much? Are we deciding to plow through this season in our life without waiting for direction from God?
Take the time to think about how you're using your waiting periods.
Trust God, remain faithful, and use them well.
---