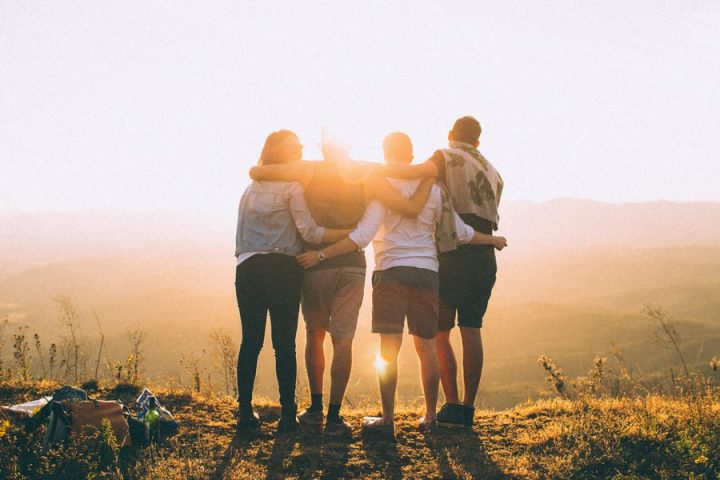 They did it. They broke the record!
Last month, Rebelutionaries on the Do Hard Things Community set a record by Focus Sprinting for over 40 hours.
You're probably asking, "What in the world is a 'Focus Sprint'?"
Good question.
Participants of a Focus Sprint will block distractions and focus on their work for a short amount of time to complete the things they need to do.
On the DHT online community, there's a special space dedicated to Focus Sprints, which helps create accountability. For example, someone makes a post saying they are working on a project and invites others to come Focus Sprint with them. At the end of the predetermined time, all of the participants will come together and share in the comments what they were able to accomplish.
The short time makes it manageable, and the avoidance of distractions makes it productive. It's simple, industrious, and just plain awesome!
As participants join the sprint, sometimes a single focus session will last several hours with members joining in for a time, then leaving, with new members joining. Most sessions only last a few hours before the thread becomes inactive. A few hours later, another Rebelutionary will start another sprinting thread, and the productive fun continues.
However, last June, the community broke a record and sprinted for fifteen whole hours. Not a single person was working that long uninterrupted, but as a community, they continued to keep people sprinting. For many months, people wondered if it was possible to beat the record. Then in early April, a record was made by sprinting for seventeen whole hours!
The most recent record sprint started just like the rest; with someone realizing their need to block distractions and be productive. So, this Rebelutionary made a post and invited others to come sprint with her.
Then another Rebelutionary noticed that this sprint was the 1000th sprint post created in the Focus Sprint space. Everyone decided to make that sprint special. In fact, they wanted to make it more than a sprint, they wanted to make it a marathon!
To celebrate their milestone, they decided to shoot for a new record and keep the sprint going around the clock. It seemed possible because there were Rebelutionaries from around the world in different time zones joining in at different times.
Together, the community of influential Rebelutionaries sprinted continuously for over 40 whole hours. That means they had people going through the night and others getting up especially early to continue the sprint. So many Rebelutionaries were sprinting at the same time that they accumulated 240 total hours of productive time.
You might be thinking, "That's great, but I'm not on the Do Hard Things Community. How is this relevant to me?" Well, in some ways you're right. Setting a record is fun and exciting but a single sprint does not have world-changing significance.
Or does it? We think that this spontaneous sprinting example shows how a group of people can unite around an event and use that passion to achieve amazing results. This may just have been a sprint.
But sprints are training grounds for productivity.
Imagine what this group of productive young people will be able to achieve together in ten years. They're an example of what can happen when people like you and I work hard and dedicate ourselves to defying low expectations. It's about the potential that young people have in this world of apathy to serve God to the fullest and make a difference.
You can change the world, just by starting small and doing hard things. And it's even better together.
So what about you? What's your small step towards bigger goals?
---
Are you interested in joining a community of like-minded Rebelutionaries? Then you'll definitely want to check out the Do Hard Things Community! Find out more information and join the community here.
---