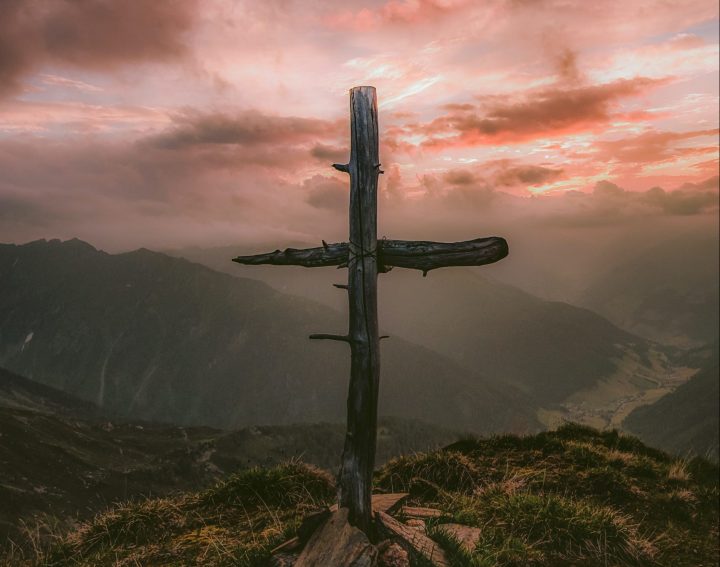 You love me Jesus, it's a mystery. You know my faults, You know my wrongs, and You still love me.
As I scrolled through Instagram earlier this week, a post shared by one of my friends caught my eye. Clicking through to the original post, I pulled back in shock. Jon Steingard, known to me only as the lead singer of the Christian band Hawk Nelson, was renouncing his faith.
While their most famous song was Drops in the Ocean, two of my favorites were always Your Love Is a Mystery and Crazy Love. Admittedly, I hadn't listened to the band in years, but I remember jamming out whenever their songs came up on my iTunes in middle and elementary school—in fact, all three of those songs were on many of my playlists once upon a time.
Hearing their lead singer was no longer professing faith shocked me. I read the entire post; a ten photo slide of screenshots in which he had written out an explanation and many of the questions that bothered him.
Please hear me when I say I understood his questions, and I remember having wondered many of them myself. But, I also know Christ has revealed many answers to me in my personal life, and, for the ones I don't know, I trust that God is faithful in those instances, just as He has always been in the past.
Part of me wanted to rebut every doubt he listed, but I didn't feel like God was leading me to that. So, I tried to put it out of my mind; however, I couldn't get past one thing he said
He asked:
"Why does Jesus have to die for our sins (more killing again)? If God can do anything, can't He forgive without someone dying? I mean, my parents taught me to forgive people –nobody dies in that scenario."
Ultimately, that question asks one thing: was the Cross an act of love or murder?
The answer to this is of paramount importance to the Christian faith. It determines whether or not we are correct to put our trust in the Lord.
God: Gracious, Merciful, and Just
God is gracious. God is merciful. And God is just. But, how?
God is holy and perfect—far more than we could ever understand. Sin cannot stand in the face of His holiness. He cannot let it go unpunished. Romans 6:23 tells us that "the wages of sin is death…" The question is not, How could God send people to hell? but, How could God ever let sinners into His holy presence?
If we don't live a perfect, sinless, blameless life, we can't make Heaven. We'll face death and Hell as justice for our sin.
You sin, you die. If you live perfectly, you gain eternal life–but who actually is able to do that?
Feeling a bit stressed yet?
Romans 3:23 states, "all have sinned and fall short of the glory of God." We cannot live a perfect life—we are incapable of it. And God requires justice, which means we must die. He could never let sinners into His holy presence and remain just.
However, God is also loving, gracious, and merciful. There was one way for us to escape our punishment: for someone to live a blameless life and die in our place.
Jesus: Trading His Life for Ours
But who would do this?
Christ. As God made flesh, he is the only one capable of living a perfect life. God Himself paid for our sins.
In John 15:13, Christ says, "Greater love has no man than this, that someone lay down his life for his friends." But, He did something even greater than dying for a friend: He died for His enemies (Romans 5:8).
Without the Cross, we would not be able to spend eternity with the Lord. We would have no chance, because God is holy and just and we are born sinners, incapable of living free from sin on our own. But, because of His great love and mercy, He made a way for us to be saved. The Cross is the most beautiful act of love known to mankind. It is not murder; it is justice, and at the same time it is love.
"But, God, being rich in mercy, because of the great love with which He loved us, even when we were dead in our trespasses, made us alive together in Christ—by grace you have been saved—" (Ephesians 2:4-5)
We forgive without death.
We are not holy. We are not perfect. We are broken, fallen sinners.
Because of this, we can forgive sin without death. We have messed up and sinned just like the person we are forgiving, but God never has. Also, our role in forgiving another has no impact on their eternal destination. We forgive another, but our forgiveness doesn't go beyond the realm of this earth.
God's forgiveness not only frees us from condemnation on this present earth, but also wipes out all record of our sins for all eternity and grants us entrance into his presence for all time.
So, what's the conclusion?
Was the Cross an act of love or murder? With my whole heart, I believe it was the ultimate act of love. One we will likely never be able to grasp the entirety of.
---