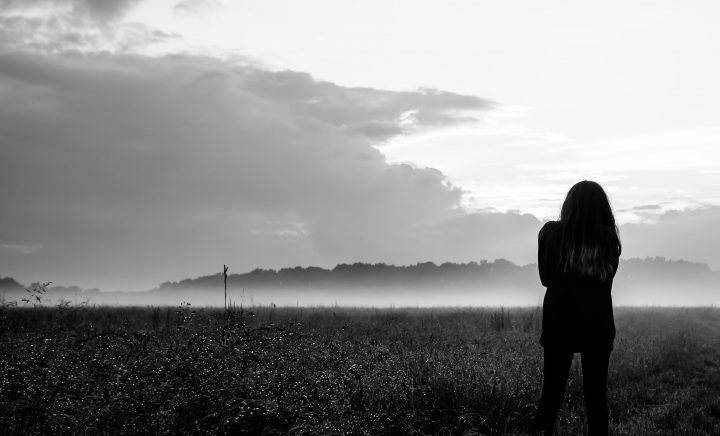 What if I got real honest?
What if I took a risk?
What if I opened up my heart and let you see in?
The song was not at all the kind I usually listen to. The music wasn't mine, but the lyrics hit me deep and I instantly knew what I had to write. There was someone on the other end of my screen who had to hear this.
Now, as I sit here, staring at my laptop, watching words appear in clear black on the white background, I am hesitating. There is something scary about being honest. But still,
I'm coming out of my cages.
I'm stepping down from my stages.
I'm sick and tired of faking it.
Because it's time to face fears and step up to truth.
Have you ever watched those "good" Christians?
You know, the ones who seem to know their Bible like the back of their hand, the ones who always seem to have the right answer to any moral question, and the ones who can pull arguments against evolution out of their back pocket at any given time?
Have you ever watched those people and thought that they must have their faith and life completely under control? Yes, you know deep in your heart that they probably have days when they don't want to pray or read their Bible, but honestly? Those days seem to be few and far between.
You see, if you met me in real life, you'd probably have those kinds of thoughts. I'm one of those "good Christian girls." The one who never rebelled against her parents. The one who seems to use every opportunity to spread the gospel. The one who never misses a youth group evening.
If we met at church on Sunday, there's a chance you'd paste that label on me. I fit the role of a "good Christian girl."
It's time to be honest.
If you look at me and think the things listed above, then you have looked at the outside, at the hull, but have not yet ventured to take a closer look inside me. To be more accurate, I have never given you a glimpse inside of me. I'm about to change that.
The truth is, under that beautifully painted mask, I struggle too. I struggle with temptation. I struggle with sin. I struggle with apathy.
This past summer someone made the comment "Sarah's too nice for this world."
I just shook my head. "You wouldn't say that if you could look into my heart."
I know I'm speaking for all "good" Christians here.
None of this is fun for me to write. None of this is easy.
No one likes admitting failure. No one likes showing their true, ugly selves. And honestly, I think people who pridefully carry the label of "good Christian" find this even harder. I am one of those hypocrites. But now, it's time for the truth.
If you ever looked at that "perfect" kid at youth group and felt like you could never measure up, let me tell you: they are not one bit better than you–they desperately need a Savior too.
Click To Tweet
If you have ever put your Bible aside because you knew you would never be able to keep up with those people who seem to have half of it memorized, let me tell you: Please pick up your Bible again. They have more than enough sin hidden behind eloquently quoted verses and fun-facts about Bible characters.
And, if you have ever felt discouraged just by looking at me because you thought I look like I had a perfect grip on my faith–and you didn't–let me tell you: I struggle too.
---