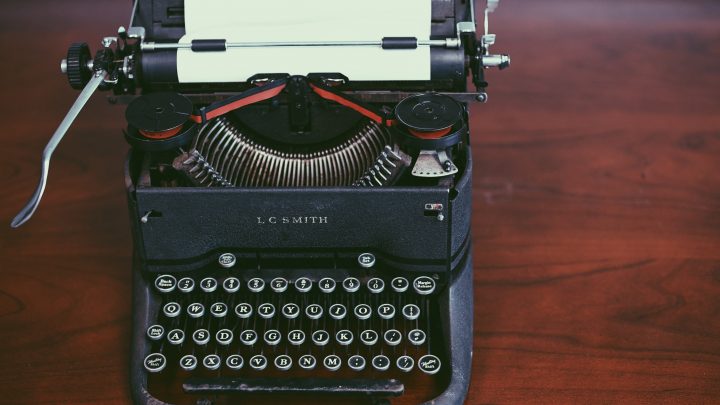 When I was 13, I had one deep and passionate dream: to be a writer. But not just any writer.
I wanted to be a writer whose words impacted others, who wrote books that made a difference in the world, who shared messages of meaning and depth, and who glorified God.
Back then, I wasn't really sure how that happened, though. I thought having something meaningful to say happened by luck, or random bursts of inspiration, or maybe happened automatically when you got older. I thought that the best thing to do was focus on how to write well and improve my craft. So that's what I spent my teen years doing. 
Little did I know how mistaken I was. 
Don't get me wrong; learning the mechanics of writing is certainly important. But there's something far more important behind creating powerful writing full of meaning and depth. It's something I was also working on during my teen years but had no idea the impact it was making in my life, or my writing.  
The Secret Behind Good Writing
It took a few more years for me to understand what that thing was, and to understand what makes truly great writing. It's this: Great writing is the result of great thinking.
Writing that is true, good, and beautiful flows from thinking that is true, good, and beautiful. Having something meaningful to share with others and impact the world doesn't happen by luck, or simply from having years of experience. It happens by intentionally pursuing wisdom and becoming a thoughtful, informed person.
During my teen years, I was trying to improve my writing craft. And this is what I thought was helping me become a better writer.
But I was also spending countless hours reading books on anything that interested me; having lively discussions with my parents, friends, and mentors about important topics; reading through my Bible year after year; engaging in ministry and serving my church; volunteering in my community; building relationships; and maturing in my thinking.
This is what truly helped me become a better writer. How I wish I could go back to 13-year-old Jaquelle and tell her, "Friend, substance comes before style." But I don't say that only because of my experience. I say that because God says it. 
What God's Word Says About This
Our Lord knows the power of words. In James, we see the tongue compared to a rudder of a great ship or a flame of fire that can set a forest ablaze (James 3:4-6).  It's dangerous. Words can be used for tremendous good or great evil. 
Jesus gives us this sober warning in Matthew 12:36-37: "I tell you, on the day of judgment people will give account for every careless word they speak, for by your words you will be justified, and by your words you will be condemned." 
But writers have an even greater responsibility. When your words are teaching and instructing others, you will be judged more harshly.
"Not many of you should become teachers, my brothers, for you know that we who teach will be judged with greater strictness. For we all stumble in many ways. And if anyone does not stumble in what he says, he is a perfect man, able also to bridle his whole body." (James 3:1-2) 
That's why Proverbs repeatedly tells us we must think before we speak (or write).
Proverbs 29:20: "Do you see a man who is hasty in his words? There is more hope for a fool than for him."
Proverbs 18:2: "A fool takes no pleasure in understanding, but only in expressing his opinion."
Proverbs 15:28: "The heart of the righteous ponders how to answer, but the mouth of the wicked pours out evil things."
God's Word is clear. If we want to honor the Lord as writers, we must be thoughtful people who pursue wisdom, become well-informed on the issues we write about, be slow to speak and quick to listen, and cultivate an unhurried heart of patience on our path to publication.
We must become people who have something to say before we start speaking.
Should Young People Become Writers?
This forces us to ask, "Can young people really be thoughtful, informed writers who have something to say? Should we even bother?"
And the answer to that is, "Absolutely!"
In 1 Timothy 4:12, Paul urges young Timothy to set an example for the believers "in speech, in conduct, in love, in faith, in purity." Notice what was the first area he mentioned. Speech! 
God called the prophet Jeremiah when he was only a youth, telling him not to use age as an excuse. "But the LORD said to me, Do not say, 'I am only a youth'; for to all to whom I send you, you shall go, and whatever I command you, you shall speak" (Jer. 1:7).
The writer of Psalm 119 even said, "I have more understanding than all my teachers, for your testimonies are my meditation" (Ps. 119:99). If thoughtfulness, wisdom, humility, and faithfulness are what God cares about, age is not an issue here.
Young writers can become thoughtful, informed people of character and substance who share words of wisdom and life. So many young writers are focused only on the mechanics of writing, believing that's enough to create lasting works that will stand the test of time. It's not. Mastering the fundamentals of writing is pointless if you don't also master the fundamentals of thinking. 
In a fast-paced culture that is constantly rewarding "hot takes" and hasty responses on hot button issues, let's be slow to speak and quick to listen. Let's think deeply and critically, challenging ourselves and our assumptions. Let's seek out understanding and insight, asking the Lord for wisdom. And let's stand as lights among our generation, using our writing to point to the glory of God. 
You May Also Be Interested In This…
If this message resonates with you, you may be interested in a free training Brett Harris and I created, called The 5 Fundamentals Of Nonfiction Writing.

It was created for our students in The Author Conservatory Nonfiction Track, a program designed to help Christian writers become careful, informed thinkers who have something to say and then share that message with others. 
To watch the free training, click here. 
---