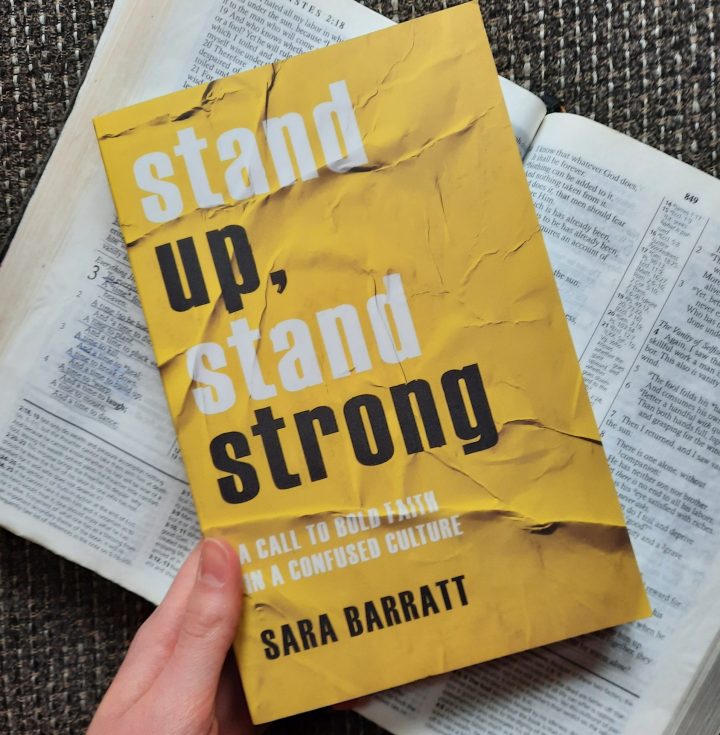 Today's generation of teens is facing challenges no generation before has dealt with.
We're navigating a culture of smartphones, social media, on-demand TV, gender fluidity, same-sex marriage, abortion, and rampant addiction.
We face hard questions that our parents and grandparents didn't have to answer when they were growing up.
How should I respond to #BlackLivesMatter, gender neutral bathrooms, and everyone announcing their pronouns?
How can I know who I am when the world just tells me to be myself?
What does it look like to stand up for God's truth in such a hostile world?
Hi, my name is Sara Barratt and I get it. I'm growing up in this world too.
But I'm here to tell you that there are answers and it is possible to live boldly for God–no matter what the world around you says or does.
Because I believe there's something bigger than the culture around us–and that's the Word of God. I believe that the challenges of our current moment do not alter our God-given purpose or change the hope we can have in God's sovereign goodness. And I believe that God hasn't left us to navigate our crazy world alone, but has given us clear answers to our most confusing questions, guidance for our most difficult decisions, and holy truth to lead us along the way.
It's not easy, that's for sure.
But by God's grace, it's always possible.
It's time to Stand Up and Stand Strong
That's why I wrote my new book Stand Up, Stand Strong: A Call to Bold Faith in a Confused Culture. Because I want to equip you to navigate everything culture throws your way and to do so with clarity, boldness, and most importantly, the truth of God's Word. You can think of it as your cultural field guide.
I believe this book is needed now more than ever. Just a glance around the culture makes it apparent that we deeply need to be rooted to God's truth and have practical tools to navigate this crazy world.
Here are some early reviews:

"This book should be in the hands of every Christian teenager that has a sincere desire to strengthen their faith in a confused culture. Well done!!" -Bob, Goodreads reviewer
"Sara Barratt does a great job of identifying cultural issues that contradict biblical teachings with sensitivity and compassion. A must-read for Christians everywhere." -Jenny, Goodreads reviewer
"Stand Up Stand Strong has helped me to think through a lot of the big issues of our day from a solid, biblical perspective. As a teenager, this book is the perfect guide to navigate our tangled, messed-up world." -Justin, Goodreads reviewer
"This was an amazing book—as I finished it, I found myself praying for boldness and courage to live for Christ." -Isabella, Goodreads reviewer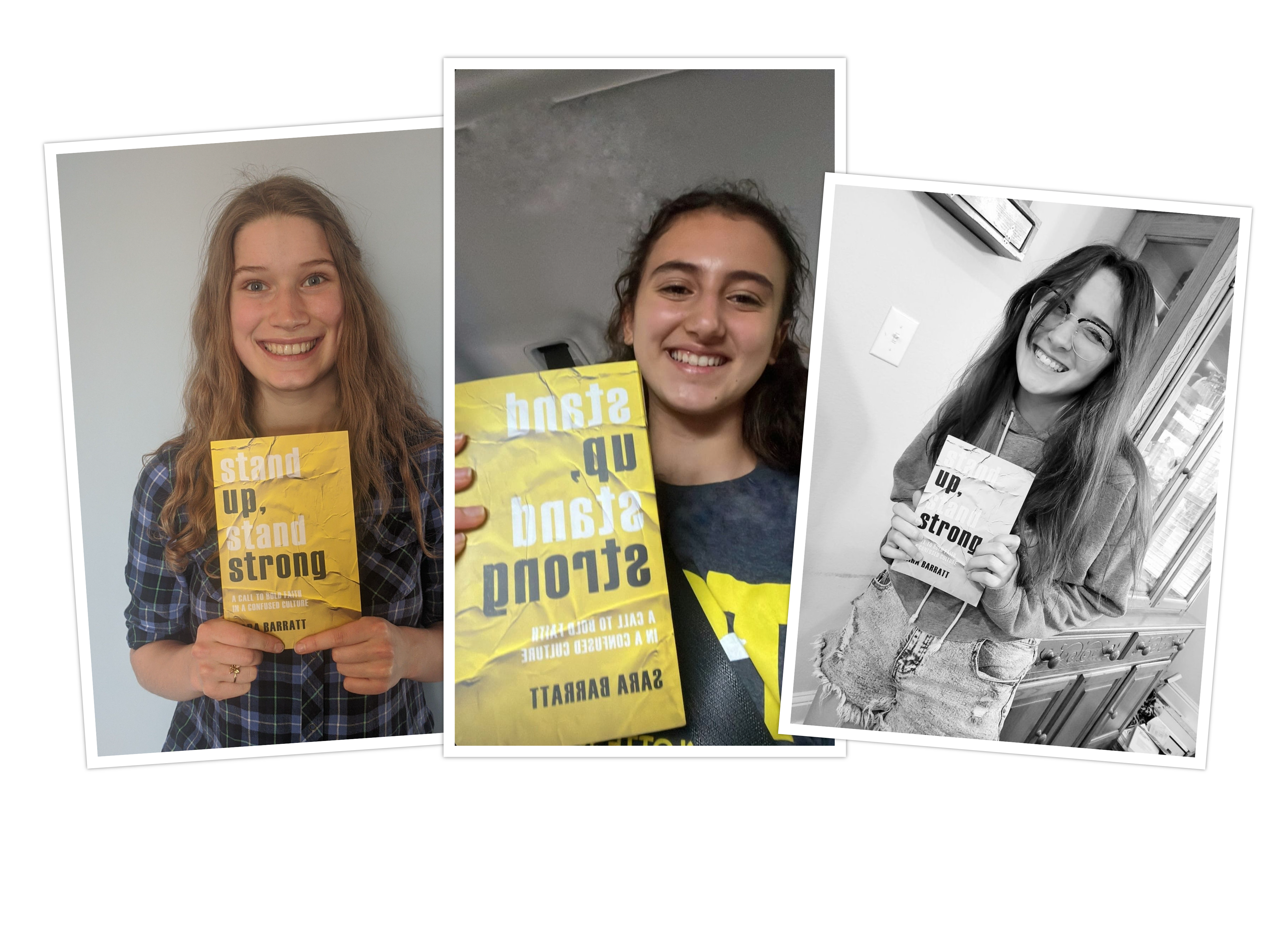 Here's what a few Christian leaders have to say about Stand Up, Stand Strong:
"Stand Up, Stand Strong is an extraordinary book. Sara is immersed in a biblical worldview that permeates everything she says. She writes with rare wisdom and insight. Often I read books that don't quite live up to what they could have been. This one actually does. I highly recommend it for young people everywhere. Older believers could benefit just as much. This is a terrific book for families, groups, and churches to discuss together!"

–Randy Alcorn, author of Heaven, If God is Good, and Deception
"In Stand Up, Stand Strong, clear and biblically grounded cultural analysis is joined with a compelling and Christ-centered call to action. While this moment is full of challenge, Christians are called to speak and act with conviction and compassion. Highly recommended!"

-John Stonestreet, president of the Colson Center and coauthor of A Practical Guide to Culture
"In a time when many young adults feel paralyzed by anxiety and uncertainty, Sara Barratt shows the way to hope and courage. Gen Z is ready to rise, and Stand Up, Stand Strong shows them how to do it. Desperately needed and timely."

-Jeff Myers, PhD, president of Summit Ministries
"Sara Barratt is a fresh and needed voice in the church. In Stand Up, Stand Strong she addresses issues critical to this generation with a calm, clear, and compassionate voice. If you've got young people in your life (whether Christians or not), get this incredibly timely resource!"

-J. Warner Wallace, Dateline featured cold-case detective, author of Person of Interest
If you're a teenager who desires biblical answers for your cultural questions, if you're a parent who wants to help your teen remain faithful to God's Word, or a youth worker who wants to equip your teens to navigate culture well…get this book. 
It covers:
-How to build a biblical worldview
-Biblical identity in a "be yourself" society
-God's design for sex, marriage, and relationships
-Navigating LGBTQ+ issues
-Racism and injustice
-Media
-Addiction
-and so much more
Young people need biblical guidance to live boldly and faithfully for God in our current culture. Find out more here and grab your copy today.
Get the new book today
---