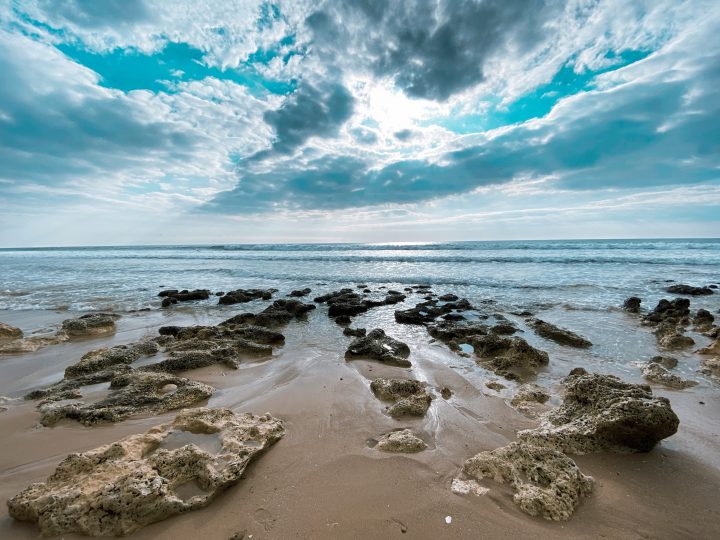 I walked into my chiropractor's office, expecting nothing more than a normal spinal adjustment. But God knew my back wasn't the only part of me that needed correction.
A magazine in the waiting room caught my eye. When I saw one of the headlines on the cover, I snatched it up. Why would a secular magazine publish the story of a controversial Christian?
I heard about John Allen Chau when news of his murder emerged in November 2018. Chau was the first missionary to attempt contacting the Sentinelese—a hostile tribe living on the remote Indian island for which they're named. But aside from how much this young man was hated, I knew nothing else.
I fumbled to the article as quickly as I could.
The Golden Theme
It was not so much the writing that drew me in, but the quotes from Chau's last, short journal:
"I'm in awe of how GREAT our God is," he wrote just hours before traveling to the tribe's island. ". . . God, I thank you for choosing me, before I was even yet formed in my mother's womb, to be Your messenger of Your Good News to the [Sentinelese]. . . . May Your Kingdom, Your Rule and Reign come now to North Sentinel Island. My life is in Your hands, O Father, so into Your hands I commit my spirit."
Chau then entrusted everything to the "King of kings and LORD of lords—His plan will succeed and I pray that not my will nor my plan be done but only His good, pleasing and perfect will. Forever You, Jesus, are to be praised."
What an impressive reflection of Christ Himself praying at Gethsemane and Calvary.
Chau closed this entry with an exultant "Soli Deo Gloria!" These Latin words, a core tenet of the Protestant Reformation, simply mean "to the glory of God alone." Chau's love for the phrase was impossible to miss. It was his sign-off for almost all his entries, including two letters attached to his journal.
The Gethsemane Fight
After giving gifts twice to the tribe, who received them with a mixture of interest and hostility, Chau entered his own Gethsemane. The possibility of dying hung over him more strongly, causing him to write, "I've never felt this much grief or sorrow before." Maybe pressing on was foolish. Maybe he should postpone his efforts to reach the tribe.
"I DON'T WANT to die!" Chau cried out. He was only one month shy of his 27th birthday. "Would it be wiser to leave and let someone else continue?" Staying "almost seems like certain death . . . yet there is evidenced change in just two encounters in a single day."
He wasn't on a mission of reckless or suicidal heroism. His aim was to win the tribe's trust, live among them, and preach the Gospel. It was the life calling God had given him at 16. "If I leave, I believe I'll have failed the mission."
"LORD let Your will be done," Chau prayed, echoing his earlier petition. "If you want me to get actually shot or even killed with an arrow, then so be it. I think I could be more useful alive though, but to You, God, I give all the glory of whatever happens."
More was at stake than personal obedience. Roughly a mile away lived a whole people group who did not know Christ. Another chance at befriending the Sentinelese could eventually lead to these precious souls joining Chau in magnifying Christ—for the first time.
Decision made, Chau calmly wrote his family farewell. "You guys might think I'm crazy in all this but I think it's worth it to declare Jesus to these people. . . . This is not a pointless thing—the eternal lives of this tribe [are] at hand and I can't wait to see them around the throne of God worshipping in their own language as Revelation 7:9-10 states."
Early the next morning, Chau jotted down another journal entry: "heading to [the] island now. I hope this isn't my last note, but if it is, to God be the glory."
That entry was indeed his last.
The Greatest Passion
The story left me dazed. What made Chau unusually zealous for God's glory?
The answer was simple, yet life-changing. He truly saw that Christ's value far exceeds anything. Even life itself (Psalm 63).
What made John Allen Chau unusually zealous for God's glory? He truly saw that Christ's value far exceeds anything. Even life itself
Click To Tweet
Like the man in Jesus's parable, Chau had stumbled on a treasure—Christ—to which most are oblivious. The discovery was so spectacular that joy compelled him to "extreme" action: exchanging everything for the Treasure of all treasures! (Matthew 13:44)
"Yet indeed I also count all things loss for the excellence of the knowledge of Christ Jesus my Lord" (Philippians 3:8).
Follow the map of your heart's greatest passions, and they will lead you to whatever is most precious in your life (Matthew 6:21). Everyone has a treasure. But is it Christ or something else? That question sums up the fundamental battle of our entire spiritual lives.
Everyone has a treasure. But is it Christ or something else? That question sums up the fundamental battle of our entire spiritual lives.
Click To Tweet
Sadly, we commit daily idolatry. Like novice miners, we're often too entranced with fool's gold to see the real golden treasure, God Himself.
Instead, we should imitate the merchant who refused to rest satisfied until he found the "one pearl of great price" (Matthew 13:45-46).
If you want to value God above all, you must first know Him intimately. The best way to know God is through His greatest revelation of Himself—the Person and redeeming work of Christ (2 Corinthians 4:4-6; Hebrews 1:1-4).
Scour the Scriptures, intentionally looking for every glimpse they contain of Christ (John 5:39). Pursue deeper, more continual communion with Him. Saturate yourself in His Word and presence. Let your constant prayer be, "Lord, give me a heart to desire You, and eyes to see Your splendor."
Chau's last sentence to his family pleads with us beyond the grave: "I pray none of you love anything in this world more than [you love] Jesus Christ."
What about you?
---