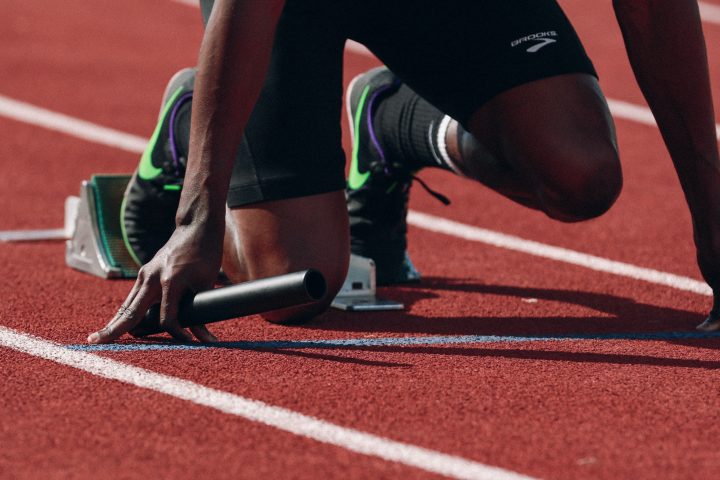 "You're the pastor's daughter, so you probably think you have to do this. It's, like, your job or something."
This is what I'm told when I share the gospel. When I write pieces about theology and salvation. When I serve in ministries at my church. People, both Christians and non-Christians, assume that because I'm the pastor's daughter, it must "come naturally" or be "expected of me."
Pastors' children are often stereotyped as goody-two-shoes, the ones always helping others with smiles on their faces and not getting wrapped up in messy situations. I'm not the only one who falls into this stereotype, and it's been used many times.
While children of pastors or elders are specifically picked out for this, it's true of any Christian child whose parents influenced their beliefs. Outsiders see us as apples that haven't fallen far from the tree. So how do we make our faith our own, without it differing from our parents' faith?
I recently got to watch three siblings, from upper teen to tween-aged, be baptized at my church. One of their testimonies really struck me. The girl shared about how her faith slowly began to blossom into something larger than just a shadow of her parents' faith. "I don't know a time or place when I was saved," she said. All she knew is that her faith went from blindly going through the motions of "religion" to understanding and believing what she had seen her whole life.
If you were saved at a young age, or even as a teen, this probably sounds familiar.
There is nothing wrong with being influenced by your parents
In fact, it's a beautiful and life-changing thing. Many, many Christians have come to the faith simply by learning about Jesus from their parents, and this is exactly what parents are called to teach their children. Because of them, you've probably been saved from a lot of heartache and pain. Their work in you is the work of the Lord, and to have Christian parents is something you should be immensely proud of.
Many, many Christians have come to the faith simply by learning about Jesus from their parents, and this is exactly what parents are called to teach their children.
Click To Tweet
At the same time, those stereotypes can dig really deep. When other people label you, you probably feel dejected. Is my faith really my own? Am I actually saved? What if I'm being influenced beyond my control?
Remember that the Lord has saved you
Yes, He may have worked through your parents. Yes, He may have worked through your community and church to bring you to Him. But you're still His. A relationship with Jesus is communal with other believers, but it's also personal. He sees you for who you are, and He sought to draw you, individually, into relationship with Himself.
John 15:15 says that Jesus has "called us friends." We are not just people He met once and hasn't seen since. We're not acquaintances. We are His friends.
The Baton of the Gospel
How do we draw our own faith from what we hear and see? As people saved through Christ's blood, we have a calling. How do we carry it out in our next generation?
In the song Facing a Task Unfinished by Keith and Kristyn Getty, we hear these lyrics: "We bear the torch that, flaming, fell from the hands of those/Who gave their lives proclaiming that Jesus died and rose/Ours is the same commission, the same glad message ours/Fired by the same ambition, to Thee we yield our powers."
This song talks about the Gospel like a baton being passed in a relay race. Those who came before us shared the Word of God, and now we are the ones to pick it up and pass it on. As a new generation, we are called to pass the "torch." To carry it, to not let it burn out. This is what our parents have done, lighting our torches so that we may pass them on. We will then light our children's torches, letting the light of the Gospel shine in the darkness.
As a new generation, we are called to pass the "torch." To carry it, to not let it burn out.
Click To Tweet
Andrew Peterson's song Carry the Fire embodies the same proclamation. "Though your fears assail you/And your body may fail you/There's a fire that burns within us…I will carry the fire for you."
Peterson wants us to understand that our torches, though carried separately, are also carried together. We do not dismiss the faith of our parents because they're our parents, but help one another carry our faith until the "city descending," as Peterson says, comes.
If we are called to carry the fire to all people, then we should do it in obedience as God leads and guides us. The Great Commission didn't have a relevancy tag stating "for 18 and older." We make our faith our own by following Christ.
Being An Example
As 1 Timothy 4:12 says, "Let no one despise you for your youth, but set the believers an example in speech, in conduct, in love, in faith, in purity." As young people, we are actually called to set an example to the body of Christ by how we speak and live in love, faith, and purity.
If others see our hearts of faith as they truly are, acted out in accordance with God's Word, they will see you as a brother or sister in Christ, and not just an obedient child of your parents. If you carry your torch with pride, others will have to see and notice where your motivation really comes from.
But carrying the fire is messy, too. Just because I'm a pastor's daughter doesn't mean I'm any more perfect than anyone else. In fact, people see pastors as extra-holy, but they're not. They're just regular people living out Christ's calling for them. We're sinners, and occasionally we're going to mess up. But following what God has called us to do is exactly how we become more Christ-like!
Being a pastor's daughter is a job and a title I accept with love and pride. I love my parents, and I love their influence on me. But in the end, that is not what defines me. It's not my primary motivation for following Jesus. I'd rather be seen as a follower of Christ than a follower of my parents' faith.
So let your parents, your church, and other Christians who surround you light your torch. Then pass it on with faith and diligence. Your reward is in heaven, dear ones, but it's still at the end of the race.
---