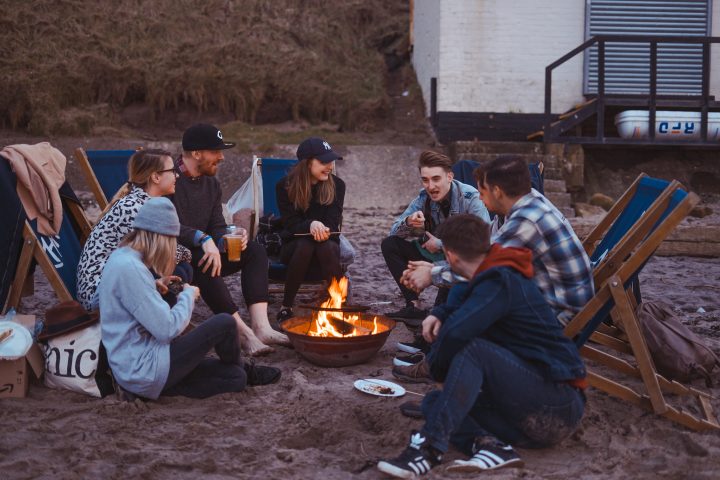 We spend a lot of our time asking the wrong questions.
"What can I do or what can I get away with and still be a Christian?"
"Is it sin if I do this?"
We may not word our questions this way, but we ask them, nonetheless.
The reality of what these questions show us is that we want to live a double life. We want to be able to indulge in the pleasures of sin while also maintaining our salvation. We want to fit in with the rest of the world, while also still calling ourselves Christians.
So, if that's your motive for the decisions you make, then you will need to question whether or not Jesus is truly Lord of your life.
A Call to Real Obedience
Following Jesus isn't about not cussing. There are plenty of people not cussing, living nice, moral lives, completely outside of a relationship with Jesus.
But following Jesus is about obedience.
In John 15:10-14, Jesus says to His disciples:
"If you keep My commandments, you will abide in My love, just as I have kept My Father's commandments and abide in His love. These things I have spoken to you, that My joy may be in you, and that your joy may be full. This is My commandment, that you love one another as I have loved you. Greater love has no one than this, that someone lay down his life for his friends. You are My friends if you do what I command you."
If we love Jesus, we will keep His commands.
A true relationship with Jesus—a true love for the Son—will be revealed in us when we keep His commands. What are His commands? Love one another like He loved us. How did He love us? By laying down His life.
If you aren't giving up your own way to obey Jesus, you aren't following Jesus, you're following an invented code of morality.If you aren't giving up your own way to obey Jesus, you aren't following Jesus, you're following an invented code of morality. Click To Tweet
So, what does obedience have to do with cussing or not? I mean, Jesus never tells us not to cuss and cuss words were invented by people at different times and in different cultures. So, what does obedience have to do with it if Jesus never asked us to obey that?
Everything.
We must understand that a life as a Christian means completely giving up your own way. It means we look nothing like the world around us, but we continue to obey Jesus anyways.
Every Word we Speak
If we are truly giving up our own way, then instead of asking, "what can I get away with and still be a Christian?" we ask, "what can I do to glorify God in everything I do?"
Two very different questions.
Can you cuss and still be a Christian? Probably.
Can you cuss and glorify God? Probably not.
And here's why: "Let no corrupting talk come out of your mouths, but only such as is good for building up, as fits the occasion, that it may give grace to those who hear" (Ephesians 4:29).
We may be able to debate whether or not cussing is "corrupting talk," but we cannot debate that we are commanded to speak only words that are good for building others up and giving grace.
We glorify God by living in such a way that His power, grace, love, and everything about His character are made known. We want every word that leaves our mouths to be glorifying to God because it loves and builds others up.
But the reality is, it's not just about cussing. We've narrowed it down to just that so that we can create our own moral code.
It's about all of the words we speak:
Matthew 12:33-37 says:
"Either make the tree good and its fruit good, or make the tree bad and its fruit bad, for the tree is known by its fruit. You brood of vipers! How can you speak good, when you are evil? For out of the abundance of the heart the mouth speaks. The good person out of his good treasure brings forth good, and the evil person out of his evil treasure brings forth evil. I tell you, on the day of judgment people will give account for every careless word they speak, for by your words you will be justified, and by your words you will be condemned."
Your words reveal what's truly inside your heart. If your words aren't revealing Jesus and glorifying Him, then what has filled your heart?
What language has been filling your mind lately, and thus, your heart? Take a look at the language spoken in the music you listen to, the shows you watch, what you read, the people you follow on social media, the YouTubers you follow, the people you hang out with, and your own family. The language we surround ourselves with will often times become the language that easily flows from our mouth–because it fills our hearts first.
If following Jesus means giving up your own will, then we may need to cut things out of our lives that do not yield words of life.
The world isn't doing that. But Christians do.
Imagine what would happen if you spoke words of life in your school? On social media? In your home? On the field? In your game chat? To yourself?
You wouldn't have to tell the world you're a Christian. They'd already know.
---