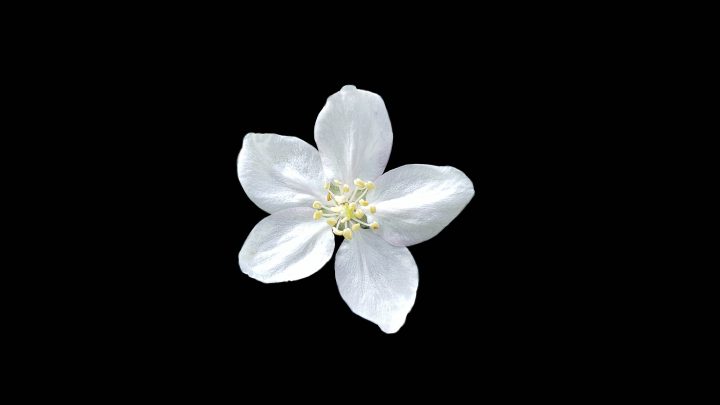 "It is not that big of a deal, it's just one crude joke…"
"It only has one sex scene, pretty good all things considered. I mean, you can't even watch a good movie and avoid sex scenes. It is what it is…"
"Not all music has to be perfectly clean, it's impossible to listen to good music if you want it to be clean. I've just learned to not even hear the bad parts anymore…"
Sadly, the statements above are all variations of things I have heard fellow Christians say. As far as sexual purity goes, many Christians have just followed the culture around us.
But brothers and sisters, I am writing to remind you that we cannot just go with the culture because the culture is not going with Christ. I want you to take a look with me at a passage from Ephesians and examine how it informs our relationship to today's culture as it relates to sexual sin.
Not Even to be Named
Listen to the Word of God through the apostle Paul from Ephesians 5:3-6, please read it closely,
"But sexual immorality and all impurity or covetousness must not even be named among you, as is proper among saints. Let there be no filthiness nor foolish talk nor crude joking, which are out of place, but instead let there be thanksgiving. For you may be sure of this, that everyone who is sexually immoral or impure, or who is covetous (that is, an idolater), has no inheritance in the kingdom of Christ and God. Let no one deceive you with empty words, for because of these things the wrath of God comes upon the sons of disobedience."
Notice some key things Paul says about sexual immorality (i.e. sexual sin):
1. Sexual immorality is not to be named among God's people (v. 3).
2. Sexual immorality is improper for God's people (v. 3).
3. Sexual immorality is out of place among God's people (v. 4).
4. No one who makes an unrepentant practice of sexually immoral behavior will inherit the Kingdom of God (v. 5).
5. God's wrath is coming upon those who unrepentantly practice sexual sin (v. 6).
Now the message is clear enough. Sexual immorality has no place among God's people. Zero. None whatsoever. It is not even to be named (v. 3).
As a child of God, sexual sin has no place in your life and today is the day to confess, repent to God and to a fellow believer, and turn to God to find grace at the cross.
Subtle Sexual Sin
Many of you reading this may be thinking this does not apply to you, that you are not struggling with sexual sin, but I want you to consider that maybe sexual sin has snuck into your life in a way you aren't aware of.
I think one way the devil has succeeded at sneaking sexual immorality into so many of our lives is through our television screens, our social media, and the music we listen to.
Paul says sexual immorality is out of place, improper, and not even to be named among God's people. If sexual immorality is not even to be named among us, then why are so many of us watching shows or movies sprinkled with sexual immorality? Why do we allow ourselves to enjoy a TV show promoting a homosexual relationship? Or why would we watch a movie that stars a couple living in a sexual relationship before marriage?
Or what about our music? When I was in high school there was a popular song my friends and I would blare as we drove with the windows down to grab some food after getting out of school on Friday. Pretty fun, right? Actually no, pretty dishonoring to God.
What was the song about? It was all about sleeping with someone and explicitly described committing sexual sins. The song glorified sin!
Now if Jesus were in the car with us while we played this song, would He have been jamming along? No chance. He would have been saddened that His children would play music that glorifies the very kinds of sin He went to the cross for!
Can we honestly listen to music, watch television, and scroll through social media posts that promote sexual sin and say these are things that bring glory to God? In those moments, can we honestly say we are living 1 Corinthians 10:31 out well? "So whether you eat or drink, or whatever you do, do all to the glory of God."
It Will Be Worth It
So, brothers and sisters, here is my encouragement: take a hard look at your life. Examine what you watch, what you listen to, what you joke about, and what's on your social media. Anything that promotes sexual immorality or discusses it in a light-hearted way has got to go. It has to. It is not optional; it is required of us by God Himself.
I fear many of us have let sexual sin sneak into our lives through our media, music, and screens. I know I had, which is why about three years ago, I did exactly what I am encouraging you to do: I cut any and all forms of sexual sin out of my life. Doing so cost me both of my favorite TV shows and pretty much every song I listened to. I had to delete my entire "modern pop" playlist. But it was well worth it because, "Indeed, I count everything as loss because of the surpassing worth of knowing Christ Jesus my Lord" (Phil 3:8).
It will be worth it for you, too. And it will sweeten your relationship with God to know that you are walking in obedience to Him in this area. Be bold and rebel against the low cultural standards set for us relating to sexual purity. God's way is best and for your good. Choose His way over the world's way.
---