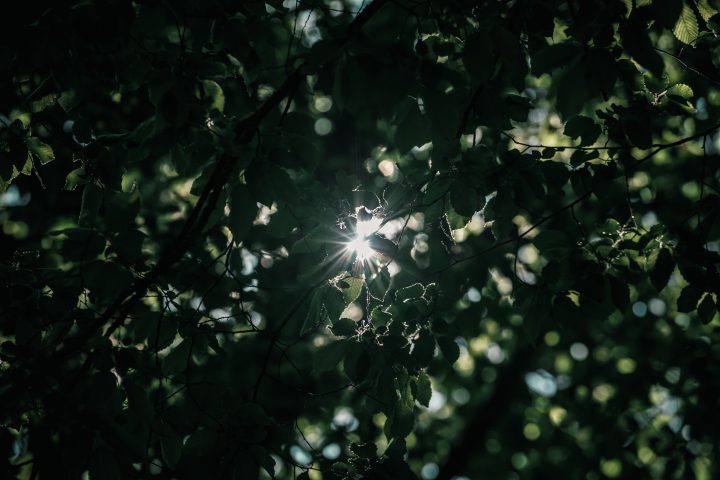 "When something more than human seeking is needed if seeking is to be satisfied, then calling means that seekers themselves are sought." –Os Guinness, The Call
How many times do you think to yourself "I should seek God more" on a regular day?
That question, believe it or not, is not meant to convict you. In fact, I bet you ask yourself that question more often than you think, "God truly seeks me out." Maybe the latter statement even feels awkward to you. Why would we need to think about Him seeking us daily? Isn't our seeking Him more important?
Christian culture has put a lot of emphasis on what seeking God looks like. Maybe that means encouraging you to pray more, to read more Scripture, or to be a dutiful churchgoer. This isn't bad, especially when stressing the fact that these habits themselves cannot save you from your sins, nor grant you eternal life.
But even then, we often miss one big point.
You aren't just seeking God. God is pursuing you.
Out of Darkness
1 Peter 2:9 says, "But you are a chosen race, a royal priesthood, a holy nation, a people for His own possession, that you may proclaim the excellencies of Him who called you out of darkness into His marvelous light."
Peter did not say, "But God was chosen by you and then He made you His special possession." Why? Because we didn't actually do the choosing. We have no power to choose God first, no authority to change His mind and make Him love us.
We were, as Peter says, in darkness—and God was the One who called us out of our sin and into His love.
Because He First Loved Us
Anything we do or say to glorify God is not of our own invention. As brilliant or holy as you and I think we are, we didn't choose to love God first and to seek to glorify Him. And before you protest, bear with me—and see what God's Word might have to say.
1 John 4:19 says, "We love because He first loved us."
We have no capacity to love God, let alone do all the things which glorify Him, apart from His loving us first. Even our love for our family and friends stems from the supernatural love we've received from Him from the beginning of time.
Our love is simply a response to His initial love for us.
Not Unmendable
We've established that we are sinful creatures, people who are fallen and detestable. But that does not mean we are so lost that we cannot be found.
You see, if God can choose you as His "holy nation," and if He loved you before you ever loved Him back, then you must mean a whole lot to the King of the universe.
I often fall into a pattern of guilt and shame, choosing to believe that I am unforgivable, that God is not truly capable of loving me. What I realized recently is that this way of thinking is not nearly as hurtful to me as it is to God Himself.
Although we certainly should feel our consciences prick at our sins, and we should feel guilt and grief over our mistakes, looking at ourselves as if we're not mendable is an insult to the God who can create life from death.
He sent His Son to die for me, endlessly seeks me out, loves me infinitely, and I just say, "not enough"?
Dear friend, please do not believe that you are unmendable. God loves you more than you could ever know.
Rejoice in His Love
So, what does all this mean for you?
It doesn't mean you need to stop seeking God and toss out every spiritual discipline like they're unneeded. Quite the contrary!
It also doesn't mean you should proudly stick your chin in the air, walking around saying you're loved by the Creator of all as if that is the result of something you have done.
It does mean you need to let God pursue you. It does mean you need to let the sheer magnitude of His perfect love draw you to worship and gratitude.
Please, stop pushing Him away. He is willing and ready to receive you, with a kind of love that we will never be able to fathom here on this earth. He wants you to come to Him.
So, sit back for a moment and stop trying so hard to earn your way to His love when Christ has already done the work. Remember that the Lord will never leave you nor forsake you (Deuteronomy 31:6).
Rest in His love. Rejoice in His love.
---