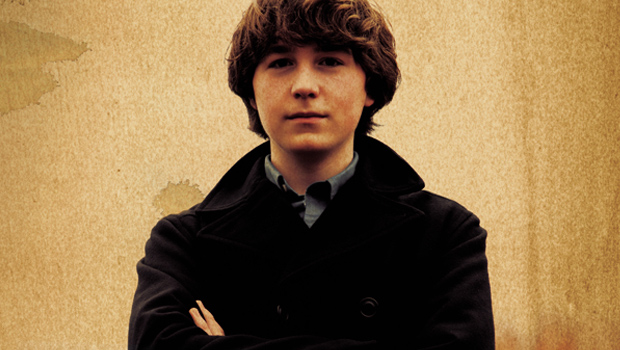 Three years ago, Zach Hunter was confronted with the painful truth about modern day slavery: 27 million people are in slavery around the world today, half of them children. He's been on a campaign to change that ever since.
"It was Black History Month," 15-year-old Zach explains. "I had been learning about Frederick Douglas and Harriet Tubman, and I had thought, 'Man, if I had lived back then, I would have done something to help them. I would have tried to end slavery and fight for equality.' And then when I found out there was still something to do, I felt like I couldn't just stand by like I agreed with it." (Source: CNN)
When he was 12 years old, Zach launched Loose Change to Loosen Chains, raising more than $8,500 in his school and youth group to rescue victims of slavery and oppression. Today he is the youth spokesman for The Amazing Change, a social justice campaign inspired by the story of Christian abolitionist William Wilberforce and the motion picture Amazing Grace, arriving in theaters today.
He has also written a book, titled Be The Change, scheduled for release next month. In it he encourages his generation that they can make a difference in the world, even as teenagers. Zach doesn't know it yet, but he's a rebelutionary. And he makes it very clear why he's doing what he's doing.
"In Isaiah 1:17, God says to learn to do right, seek justice, rescue your oppressed, defend orphans, and plead for the widow," Zach explains. "It's a biblical mandate to go out there and help those who are in need and help those who are oppressed."
"If you have a friend who enjoys golfing or snowboarding… even if you're not good at golfing or snowboarding, you still go and have that shared experience with them because it's what they like to do," he continues. "God loves justice. So, if you go out and seek justice with Him you're getting shared experience with Him and will get closer to Him as a result." (Source: Florida Baptist Witness)
As Zach writes in his book, compassion is not a distortion of or a distraction from the gospel. Instead, we read in James 1:27, "Religion that is pure and undefiled before God, and the Father, is this: to visit orphans and widows in their affliction, and to keep oneself unstained from the world."
Zach, Brett and I applaud you for your example and testimony. Your demonstration of the principles of the Rebelution—character, competence, and collaboration—is an inspiration to our generation. May God bless and strengthen you as you continue to "do hard things" in the fight against injustice. Our prayers are with you.
Take Action – Get Involved