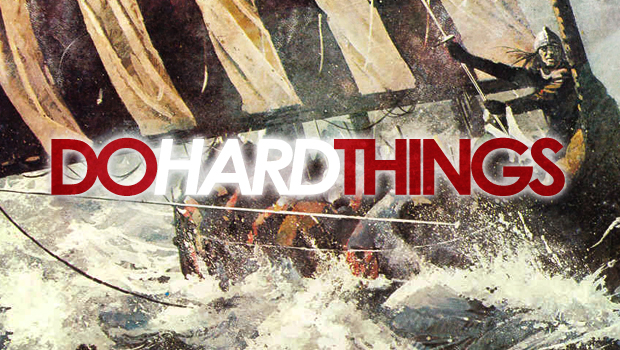 "Demanding toddlers, demanding teenagers — they're not much different, really." This was part of an illustration in a sermon I heard recently, and while everyone around me laughed, I just thought, once again, how weird it is that such an illustration can be used in a Christian setting and no one seems to care.
Why, why, why do teenagers just sit back and allow this image of themselves to develop? Worse still, why is there a sense that we actually like it? I think that teenagers like the image of a teenager because, in some way, we feel that it relieves us of any responsibility. If we make a mistake we can put it down to not being experienced enough. If we are grumpy we can put it down to our changing moods — "It's not our fault we're like this. You were too when you were my age."
We Expect More of Toddlers Than of Teens
We can get away with awful behaviour simply because we are teenagers. It is really bizarre. If a four year old displayed the same sort of rebellion, they would, in any decent family, be sorted out rather quickly. But teenagers can 'rebel' against their parents and it is overlooked by their family.
Parents even end up making excuses for their teenager's bad behaviour — "Oh sorry she doesn't talk much — she's not a people person," or "He's just going through THAT stage." If a young child decided that they weren't going to learn to tie their shoes their parents wouldn't say, "Oh sorry, I just have to tie her shoes for her — she not a laces person." They would teach them to tie their shoes because it's an important part of their development. How much more important, then, is the ability to speak to people in a polite and engaged way? Or to learn how to talk to your parents with respect?
We Need To Do Hard Things
Instead of just sitting down and letting ourselves drift into the culture of "I'm a teenager, I do nothing," Christian teenagers really need to set themselves aside from the world. If we never push ourselves then we will never get anywhere.
If I can already run a mile a day but I want to get stronger, just continuing to run a mile a day isn't going to do much. I need to push myself to do a bit more, then a bit more, and then I will achieve my goal. If I think about getting fit on the sofa while reading a book and eating crisps, it isn't going to happen. If I want to be a different than the world's teenagers then I need to start practicing the things that will make me different, even though doing those things is hard.
Honour God. Live for others. Be different from the world. Do Hard Things.
About The Authoress: Ruth is an 18-year-old rebelutionary from across the pond (i.e. the Atlantic Ocean). She makes her home in jolly old England and spells "honor" as "honour," "behavior" as "behaviour," and says "crisps" instead of "chips." We also assume that she has an incredible English accent which doesn't quite come across in her writing. Too bad.