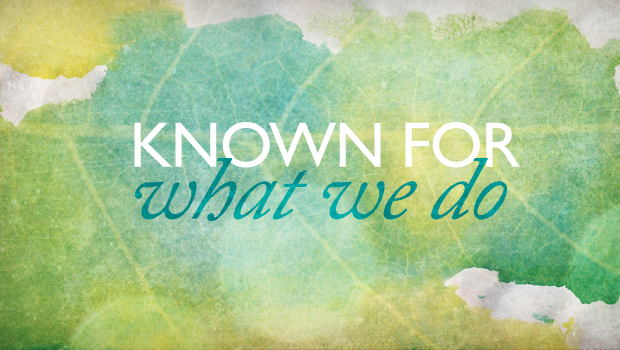 Bre Engel is a high school senior from Indiana. Along with other young people from her church Bre participated in some community service projects and gave a report to her local church. Afterwards she heard a man saying, "Aren't you glad these kids aren't out smoking pot or drinking, but are instead doing service for our community?"
"That comment just broke my heart," writes Bre, "because there truly is a level of mediocrity that has infiltrated not just our culture, but our churches as well." Being considered a "good teen" only requires that we don't do "bad stuff" like taking drugs, drinking, and wild partying. But is it enough to be known for what we don't do, or should we be known for what we do?
What Does The Bible Say?
Psalm 1 tells us that "blessed is the man who walks not in the counsel of the wicked, nor stands in the way of sinners, nor sits in the seat of scoffers; but his delight is in the law of the Lord on His law he meditates day and night."
Charles Spurgeon comments, "Perhaps some of you can claim a sort of negative purity, because you do not walk in the way of the ungodly; but let me ask you–Is your delight in the law of God? Do you study God's Word? Do you make it the man of your right hand–your best companion and hourly guide?" If not, he concludes, the blessing of Psalm 1 doesn't belong to you.
God's Word is clear that just "not sinning" is no standard. We're not only called to "flee youthful lusts" but to "pursue righteousness, faith, love, and peace" (2 Timothy 2:22). We're not only called to "put to death what is earthly in us" but to "put on compassion, kindness, humility, meekness, and patience" (Colossians 3).
In order to reach God's standard for young people and to enjoy the blessing that He promises, we must get beyond simply avoiding bad stuff. The Apostle Paul makes this calling clear when he writes, "Don't let anyone look down on you because you are young, but set an example for the believers in speech, in life, in love, in faith and in purity" (1 Timothy 4:12).
We're Fighting Low Expectations
Once we understand God's expectations we can see how dangerous it is to live in a culture that tells us we're "good kids" just because of what we don't do. The obvious question becomes: "What are we doing instead?" Are we doing hard things? Are we growing? My dog doesn't go to wild parties, that doesn't make him a good kid.
An education expert recently observed that the current ceiling for students is much closer to where the floor ought to be. The very most our culture expects of us is that we don't take drugs, drink, or sleep around — but that's the very least God expects from us. We are told to let our light shine before men that they may see our good works and give glory to God (Matthew 5:16) and that by our love all men will know that we follow Christ (John 13:35).
We must be known for what we do. Not in order to be saved, but because we are saved; not in order to earn God's favor, but with the favor of His help.
As always, our goal is not just to provide information but also to encourage thoughtful discussion. Here's a few questions to get us started:

Have you ever found yourself getting complacent because of what you don't do? If so, how have you dealt with it?
Have you had an experience similar to Bre's?
What would be a biblical response to someone telling you that you are exceptional just because you're not involved in certain activities?
What kind of activities should teens be known for?