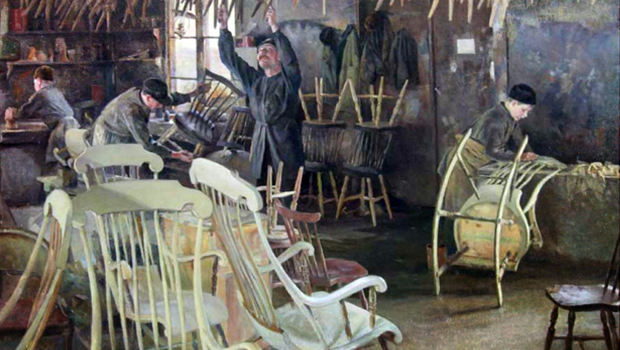 One of the key principles behind the Rebelution is the balance between "big hard things" and "small hard things." Big hard things are hard things that are often too big for us to do alone. Small hard things are hard things that don't pay off immediately — and that are often repetitive and seemingly insignificant.
This principle of "small" and "big" hard things is something we explore in-depth in the book — but after the Dallas conference last year we received a letter from 18-year-old Kristin, who was writing to share her new insight.
"The world's expectations are seriously rattled when teenagers are self-disciplined, serve others, honor their parents, study well, and behave wisely and rationally," she wrote. "But there's a problem if we stop there. We stop growing."
Kristin shared a beautiful analogy of a carpenter's apprentice who has learned to distinguish between varieties of lumber and their uses, plane a board perfectly level, sand smooth a surface, drive a screw straight, correctly apply stain and varnish, and has mastered the elements of design. By itself, that's not enough.
It's when he combines all these individual skills and puts them to work to create something beautiful or useful — a table, a ship, or a pew for a cathedral — that the world can see and benefit from his labor. It's the same with us, Kristin said.
"Teens like this are the ones who move from merely being responsible for their own lives to accepting greater responsibilities that affect larger numbers of people," she continued. "The challenge begins with them, but it expands into reaching others."
Kristin recognized that we'll probably end up doing a lot more "small" hard things in life than "big" hard things. There's a time and a place for everything, she said. Still, that is no excuse for failing to seek ways to bring together our current abilities and turn them into a stronger and more influential whole.
This is especially true for teens. "There is a tremendous amount of opportunity open to us," she stressed. "If only we have the initiative to match it."
Answer the following questions, then share your answers and other thoughts with your fellow rebelutionaries in the comments section below:

Are you faithfully applying yourself to the "small hard things" that will prepare you to impact the world for Christ?
Has God placed a holy ambition (something big) on your heart? Have embraced or resisted this calling?