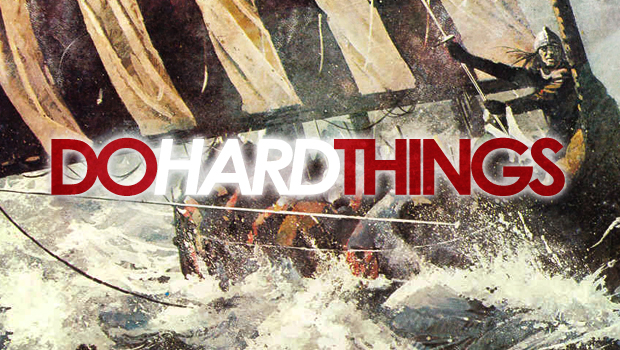 Elisabeth splits her time between Tennessee and the Oregon coast. She contributes to the group blog Rebelutionaries. We thought this post — especially her questions at the end — were important. We want (and she wants) to hear from all of you.
It's easy to join a cause. When you first read Do Hard Things it's easy to be moved and say "Yeah, I'm a part of the Rebelution!" It sounds so impressive. It's easy to say to yourself or even to other people, "I'm rebelling against low expectations." It's harder to internalize the truths of the Rebelution. And it's very hard to make changes in your life to reflect those truths.

Sometimes being part of a movement like the Rebelution feels really great because there is so much excitement and support surrounding the project. There are blogs and forums you can turn to for encouragement. And reading the stories of other successful rebelutionaries really motives us to keep the idea alive. Rebelling against low expectations sounds so glamorous!

But somehow it feels a lot less glamorous when you are forcing yourself to get out of bed in the morning or when you're passing up that awesome pair of shoes because you know you should curb your spending habits. The idea is exciting. The implementation is not. The Rebelution isn't about the glamorous, it's about the nitty-gritty. It's not only about ideas, it's about actions.

It's the actions that are the hard part. So how do you channel that excitement you first felt when you discovered the Rebelution into action? How do you keep the enthusiasm coming day after day as you do the same small hard things? I suggest that the only way to do this is that you have to have a reason for doing hard things. You have to have that one thing to look at and say "Yes, that's why I'm doing this."

So why? Why are you trying to challenge yourself? What is the point? What is your reason? Why are you a rebelutionary? I'd love to hear your answers.