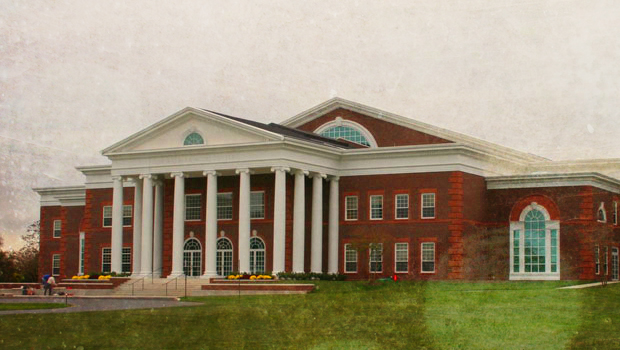 This coming Sunday morning, Brett and I will board a plane for Virginia. Destination? Patrick Henry College. Classes don't start till August 25th, but we'll be arriving early for freshman orientation. College will be new, hard, and good. We're excited.
What Does This Mean?
What does this mean for the Rebelution? Only good things. First off, the conferences, website, and blog will continue. In fact, our blogging should only improve as we interact with great ideas and don't travel so much! And, we're excited to live this message out on the college campus — and share our struggles along the way.
Not only that, but we have some of other plans for the upcoming year, including a revamp of the website and an exciting new event — more on those later. We can't wait to see what God is up to, not just with the Rebelution, but with all of you.
Looking back at the past year (our "gap" year between high school and college) we are blown away at how far God has brought the Rebelution. Whether its the book, the conference tour, or the DVD, God is positioning this message to continue to spread beyond what we could ever have imagined.
Why College? Why Now?
So why college? Wouldn't it be better to just focus on these great projects? Wouldn't it be more rebelutionary to do without four more years of school? The answer goes to the heart of what the Rebelution is all about — and it's not just the teen years.
Yes, the Rebelution is about teens being capable of so much more than what society expects. But more than that, it's about understanding these years we're living right now as the launching pad. More than just the teen years, it's about all of life.
From what we're hearing from twentysomethings and older adults who have read Do Hard Things, the need to reject low expectations and pursue growth doesn't stop at age 20. What's more, our purpose for doing hard things now isn't to be "great teenagers" — the goal is to be prepared for a lifetime of effectiveness.
In the book we talk about men and women like George Washington, David Farragut, and Clara Barton. These heroes used their teen years to launch themselves into history-making years as adults. Our goal is never to make it into the history books, but none of us should want to be remembered — whether by many or by few — for what we did as teens. This is where it all starts, but not where it ends.
Our Personal Launch
For Brett and me, we believe that college is a crucial part of our personal launch and preparation. The quote we have found that best sums up the reason for our decision is found, interestingly enough, in Dostoevsky's novel The Brothers Karamazov:
[Aloysha] was to some extent a youth of our last epoch — that is, honest in nature, desiring the truth, seeking for it and believing in it, and seeking to serve it at once with all the strength of his soul, seeking for immediate action, and ready to sacrifice everything, life itself, for it. Though these young men unhappily fail to understand that the sacrifice of life is, in many cases, the easiest of all sacrifices, and that to sacrifice, for instance, five or six years of their seething youth to hard and tedious study, if only to multiply tenfold their powers of serving the truth and the cause they have set before them as their goal, such a sacrifice is utterly beyond the strength of many of them.
Make sure you really read that quote. If you just skimmed over it, I want you to stop, go back, and take it in. Even in a brief character description, Dostoevsky makes a powerful and important point about taking the time for strict training.
Looking long term, Brett and I know that we can greatly improve our effectiveness by making time for focused study. This is right in line with the counsel we have received from the godly men and women God has placed in our lives.
We chose Patrick Henry College — a small school with a big vision — because of its commitment to excellence and cultural impact for the glory of God. It emphasizes not just character, not just competence, but both together — merging a classical liberal arts education with real-world apprenticeships.
We're also excited about the caliber of the students. PHC attracts some of the most dedicated young people in the country in areas ranging from literature, history, and journalism to law, politics, and strategic intelligence — and has a growing culture of filmmaking. Our hope is that it will help to launch many rebelutionaries.
Following God's Call, College or Not
Brett and I want to make it clear that we're not saying that all rebelutionaries must (or even should) go to college. In fact, most young people who do go are just doing it because "that's what you do after high school." They don't have a clear purpose, they're not focused, and they end up wasting a lot of time and money.
While we are called to "strict training," it will look different for each person. College can be very good or very bad. It can give you a lot more depth. It can greatly increase your effectiveness. It can help you establish lifelong relationships and connections. It can open doors that might otherwise be shut.
But college can also distract, corrupt, and hijack you. The decision requires us to diligently seek God's direction, as well as an abundance of godly counsel. To "do hard things" means to follow His call, wherever it leads: college or not.
A New Chapter… For All of Us
For Brett and me, God's call takes us across the country — and to a very different life than the one we've lived the past three years. We expect to be challenged and stretched. We covet your prayers for us and the Rebelution. It's a new chapter in a great story by an amazing Author — and all of you are part of it.
So we want to hear from you. What does your next year look like? Whether you're in high school (or middle school) or graduated, whether your "strict training" looks like college or something entirely different, let us know where God is taking you.
Soli Deo Gloria!