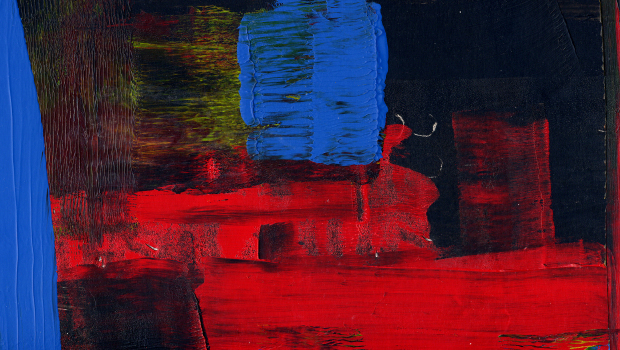 After reading my last post, my mother ran to grab "Deserted by God" by Sinclair Ferguson and read the following excerpt to me (pp. 14-17). I love his emphasis on all of us needing "long-term help"—not a quick-fix; the importance of God's word in overcoming spiritual dryness; and the story he shares about Martin Luther's wife (from which I drew the post title). Enjoy!
Ferguson writes: Most of us come to a book like this looking for help for ourselves or others: as quick a fix as possible. But quick counsel will only see us through from one crisis to the next. We need long-term help, and that can only be provided by long-term measures. Disciplined, thoughtful, prayerful study of God's word, undertaken with the Spirit's help is what we need. It will change the way we think, and consequently the way we live, and ultimately the way we feel.
When we study and meditate on the Scriptures, they begin to make a significant impact on the whole of our lives. They give "teaching"—about God, Christ, ourselves, sin, grace, and a multitude of other things. They thus bring us to know God, shape our thinking, and give us clear direction in life. They also "rebuke"—searching our hearts and touching our consciences. God's word is
living and active. Sharper than any double-edged sword, it penetrates even to dividing soul and spirit, joints and marrow; it judges the thoughts and attitudes of the heart. Nothing in all creation is hidden from God's sight. Everything is uncovered and laid bare before the eyes of him to whome we must give account (Hebrews 4:12-13).
A cleansing process takes place when our lives are thus exposed to the influence of God's word in Scripture. We are, as Jesus prayed, "sanctified" through the truth that is God's word (John 17:16). That process is as important to our spiritual well-being as the cleansing of a wound is to its healing.
Paul then adds that Scripture "corrects" us. When I was a schoolboy, I regarded being rebuked and being corrected as synonymous and enjoyed neither! But Paul's word correct is not simply another way of telling us we have gone wrong. In fact it was used outside of the New Testament in the world of medicine for correcting a damaged limb, mending a broken leg. Through God's rebuke we see our need; though the healing powers of his word—its encouragement, redirection, assurance—our minds and spirits can be healed.
In fact, says Paul, all the equipment to help us to be stable servants of Christ can be found in Scripture. And stability is the very quality we need when we are discouraged and have begun to think, "I cannot stand it much longer."
Most of all, Scripture refocuses our hearts and minds on the God whose character is revealed in it. Knowing him better is our deepest need. Meeting that need will put all of our other needs—our doubts, discouragements, depression, and disconsolation—in their proper context.
"It seems that God must have died!"
On one occasion when he was greatly discouraged, Martin Luther, the sixteenth century reformer, was forcefully reminded of this by his wife, Katharine. Seeing him unresponsive to any word of encouragement, one morning she appeared dressed in black mourning clothes. No word of explanation was forthcoming, and so Luther, who had heard nothing of a bereavement, asked her: "Katharine, why are you dressed in mourning black?" Someone has died," she replied. "Died?" said Luther, "I have not heard of anyone dying. Whoever can have died?" "It seems," his wife replied, "that God must have died!"
Luther took the point. He, a believer, a Christian, with such a great God to call his Father, was living like a practical atheist. But Luther knew that God was not dead. God was living, reigning, active in the events of history and in Luther's own life. How foolish he had been! Discouragement was immediately banished.
Knowledge and love of God create an environment in which discouragement and a sense of depression or spiritual desertion find difficulty breathing. That, ultimately is what the psalmists discovered over and over again, and tell us in different contexts and a variety of ways. Let us sit at their feet and learn to see what they saw:
"Hear my voice when I call, O Lord; be merciful to me and answer me. My heart says of you, 'Seek his face!' Your face, Lord, I will seek" (Psa. 27:7-8).

I am still confident of this: I will see the goodness of the Lord in the land of the living. Wait for the Lord; be strong and take heart and wait for the Lord" (Psa. 27:13-14).