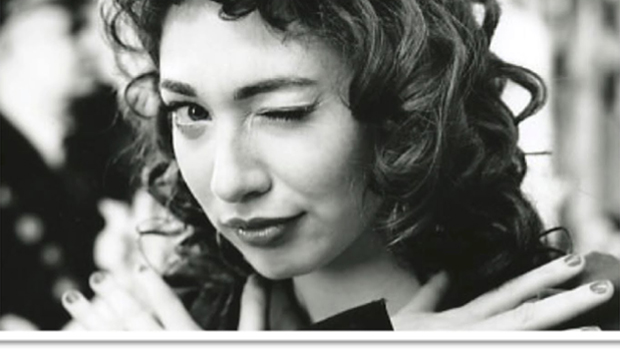 Our goal with every post is to encourage our readers in their pursuit of God, challenge them to greater impact for His glory, and inform them of opportunities and resources that might aid in these endeavors. I believed that Regina Spektor's song contributed to that mission by allowing you to wrestle with truth about God — even truth hidden behind the meandering thoughts of a gifted, secular artist.
C.S. Lewis wrote, "Pain is God's megaphone to the world" — and I think "Laughing With" makes that point abundantly clear. As our brother Josh wrote on his blog, "suffering strips away our flippant attitude towards God. We can laugh at God when all is well or when we encounter a caricature of him, but when tragedy strikes we're confronted with the reality that we're helpless." No one laughs at God in a hospital.
Nevertheless, I decided to remove the post after realizing that while Regina's song was edifying to me, it was confusing and unhelpful to many of you (at least among those who commented). I did not expect that, otherwise I would not have posted it in the first place. My goal is to build you up.
For that reason, I'd like to encourage you to consider the following questions. The discussion doesn't have to end just because the original post is gone.
---
Some questions for discussion:
What lessons should we seek to learn from secular writers, speakers, filmmakers, and musicians?
The Apostle Paul writes, "'All things are lawful,' but not all things are helpful. 'All things are lawful,' but not all things build up" (1 Corinthians 10:23). How do we discern between what is helpful and harmful?
In Acts 17:28, Paul quotes two secular poets (Epimenides and Aratus). It seems safe to assume that God intends for us to not only notice the point Paul is making, but also how he goes about making the point. With that in mind, how should this passage inform our own attempts to share the Gospel? On the flipside, how do we keep from going overboard in our attempts to be "relevant?"
---
Here's a tip though: Rather than simply pooling our ignorance in the comment section, take these questions to your parents and pastors. Make sure to also ask them if they have a book they recommend on the topic. This is a hard topic to cover in one conversation! We'd encourage you to check out the book, "Worldliness: Resisting the Seduction of a Fallen World" edited by C.J. Mahaney.