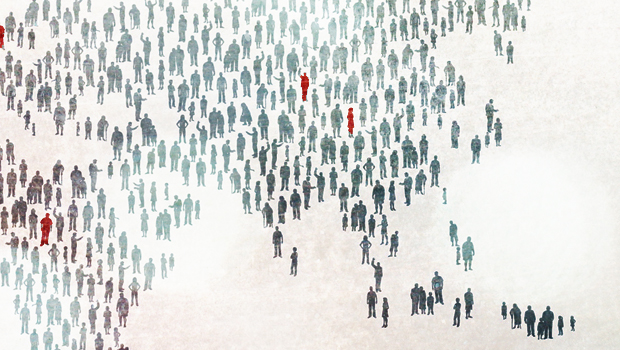 We first read the book The World Is Flat by Thomas Friedman back in 2005. In it he contrasts studious, hard-working young people in countries like China and India with complacent American teens. It was one of the things that inspired us to start the Rebelution — "a teenage rebellion against low expectations."
When we hosted a Rebelution conference in Tokyo in 2007, we had to ask the question: Does this message really translate to an Asian culture? Are there low expectations in a country that trounces America in math and science?
We decided there were — if not academically, then socially (and certainly spiritually). The response confirmed that. One young man came up to us afterward, tears in his eyes, and in broken English said, "What you said…" and pointed to his heart.
We were reminded of this a few days ago, when we got an email from a girl in China. She had read an article about us and Do Hard Things in a Taiwanese magazine:
Hi. I'm a Chinese girl at the age of 15. I've read an article about you and "do hard things" from an magazine. It said that you found that teens in countries like China and India were accomplishing far more than those in the US.

But in China, we always think that the education system makes the students' imagination less powerful, and not do well in Practical ability (forgive my poor English, i don't know how to translate that into English).

Many teens just do math or physics homework to get a high mark. But when they graduate from high school or college, they can do nothing except homework. We call them "high scores and low abilities."
Clearly expectations for teens in China are very different, but still low. "High" expectations that only value test scores and academic achievement are just another perversion of the true purpose and God-given potential of the teen years.
A Question for Discussion…
So here is the question: How does the message of the Rebelution uniquely apply in a country like China? How about the Philippines? South Africa? Brazil? The UK?
For rebelutionaries in those (or any other) countries, what do low expectations look like in your country? What are some unique ways that low (or high) expectations for teens manifest themselves where you live? What is your personal experience?
For those of us in America, how do low expectations look different for us? What are some unique low expectations in our church or circle of friends? For those in public school, private school, home school? What about college (secular or Christian)?
Rebelling against low expectations is not a simple, generic formula. It requires wisdom and discernment. Let's share with one another — and help one another — as we seek to do hard things right where God has placed us.