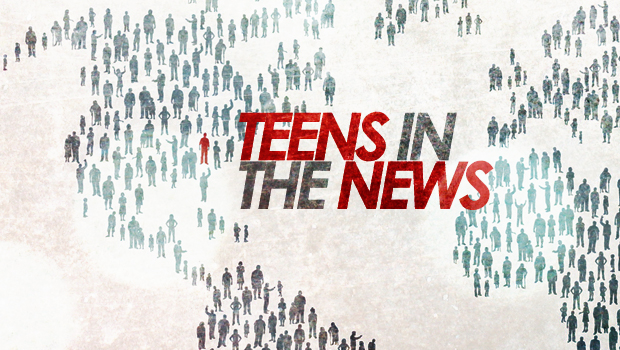 We love coming across stories of young people who are making a difference — at home, at school, in their local community, or on the other side of the globe.
This evening we came across a story in the Hernando Times (a publication of the Tampa Tribune) of a 14-year-old rebelutionary named Jordan Baker who — along with his friends — is making a difference in Washington, D.C.
Mr. Baker takes on Washington
By Jeff Schmucker

BROOKSVILLE – Whether it's debating with members of U.S. Congress, inspiring youth to become involved or establishing call centers for candidates in the 2010 elections, Jordan Baker is ready to make a difference.

His main obstacle at 14 years old — he still needs his mother to drive him.

But Jordan, who for years has harbored an interest in history and debating, won't let age keep him from speaking out… And if he could find his voice, why couldn't others?

Jordan called to arms his fellow home schoolmates and this summer formed the Conservative Christian Teens of America, which includes himself, as president, and 29 others.

While many teens enjoyed the outdoors during their summer vacation, [the Baker] living room was filled with teenagers who were discussing government and national issues, crafting arguments and practicing their public speaking.
This past Saturday, Jordan and his friends met for a public debate with a sitting member of the U.S. House of Representatives. The topic? The proposed Parental Rights Amendment to protect the rights of parents to raise their children.
At one point during his speech, Jordan made the following argument:
I know that you are not suggesting to me or my peers that we should not do "Hard Things". Someone worked really hard at both creating and passing Amendments 13, 15, and 19 so that race and gender would have equal value and the right to vote. Do you not agree that those Amendments were worth fighting for, no matter how long the process took?
Politics is one area where most people don't expect young people to be involved, but Jordan and his friends are turning those low expectations upside down.
What do you think about what Jordan and his friends are doing? Have you ever been involved in a political campaign to support a candidate or issue that you care about? If you have, what are some ways other teens can get involved?