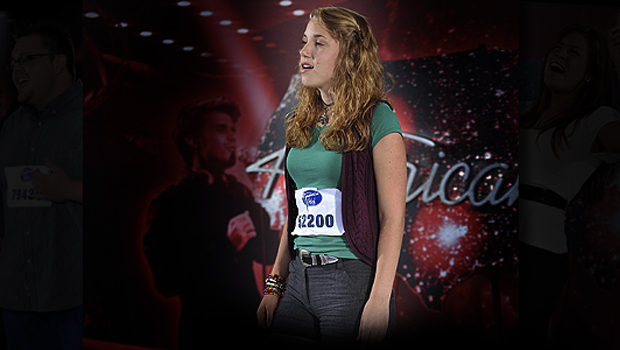 We have a confession to make. We have never watched an episode of American Idol. Ever. It's nothing personal. Our family doesn't own a television and we've never had a good reason to keep up with the show online — until a few days ago when Mike Spielman of Abort73 let us know about Maddy Curtis.
Maddy, a 16-year-old Christian (former homeschooler), won over Simon Cowell and the panel of judges in auditions with the song "Hallelujah" by Leonard Cohen and with her incredible back story as the ninth out of twelve kids (including four brothers with Down Syndrome — three of whom were adopted).
We love Simon's comment after she's done singing: "Amazingly, for sixteen — because we get a lot of 16-year-olds that come in here — you're not annoying. That's rare." All the other judges then chime in, "Yeah! You're not annoying!" Which means Maddy is already breaking through low expectations on the show.
It gets even better. Since discovering Maddy through American Idol, we found out that she and her family live just a few minutes from Patrick Henry College, and many of our friends here know her. Everyone we've talked to testify to Maddy's incredible heart for the Lord and amazing singing ability.
Maddy's next appearance on the show will take place Monday, February 8th, at 8:00PM (EST) during "Hollywood Week."
Suffice to say, we'll be following American Idol this year. More specifically, we'll be following Maddy Curtis, voting for her if she makes through, and praying God would keep using this young lady as a bright light of faith in Him and love for family.