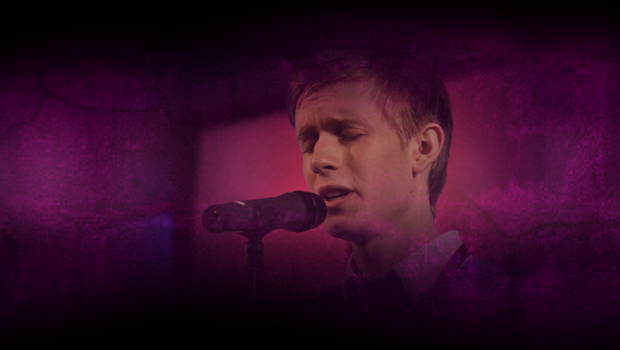 My name is Truman Falkner and I competed in the National Bible Bee in Washington D.C. last November and placed 2nd! I heard about the Bible Bee from Alex and Brett earlier this spring, so I decided to sign up and "do hard things!". It has been an rigorous 6 months of study, memorization, and review, but the Lord has taught me a lot through it and I have the privilege of sharing some of it with you now.
4 Things God Taught Me Through the Bible Bee
1. It has helped me to see the true incentive. The anchor of incentive in this competition really did challenge me and continued to challenge me to persevere in giving my all. The prizes were indeed large. But this incentive gradually changed midway. Even with a grand prize of $100,000, it seems the Lord tricked us all by teaching us, through the very verses we memorized, that the true treasure was the Word richly dwelling within us (Col. 3:16, Ps. 119:11) and setting our hope on the reward to come (1 Pet. 1:13, Rev. 21:3-7).
Sitting up there as one of the top 3 finalists (knowing we would all receive sizable prizes), it came up in our conversation, "What are you going to do with the money?" But as we talked, it became evident that we really didn't care about the money. Now it sounds like I'm telling you the money was an ineffective incentive. No, indeed the money served it's purpose: It got us in the Word and when we got in the Word we found that the Word itself became a greater incentive than the money!
What other spheres of competition are there in which the very medium of the competition is a greater incentive and reward than the "prize" itself and the very act of competing is worship, testifying to the preciousness of God and the worth of His Word (Ps. 22:22)? So when I got up to that platform and gave the Word of the Lord, the motivation to do it excellently now became because I wanted the Word to look precious. I wanted God to look glorious and worth giving up everything to know deeper, and I believe He was.
2. It taught me to order my life around the Word of God. I often forget about the power of having a focused life. Doing hard things requires hard choices. It changes everything and demands your all. Most significant was the time it demanded of me and I had to stick to that schedule. In many instances, it required me to say "no" to friends, movies, TV, soccer, games… etc. because I had to study the Bible and review the memory passages. One example of how the incentive of the Bible Bee challenged and ordered my life was in regards to diet.
I found myself studying which foods would cloud and hinder my memory (like dairy, sugar, and bleached wheat…) and sought to refrain from those foods. I am reminded of Jonathan Edwards. His early biographer and great grandson, Sereno Edwards Dwight, describes how Edwards "carefully observed the effects of the different sorts of food, and selected those which best suited his constitution, and rendered him most fit for mental labour." (Works, I, xxxviii). Edwards lived his life like this in doing everything he could to better know the Word. After the Bible Bee, the habits of discipline are still intact and I am committing to continue in the same focused disposition to know the Word.
3. It has taught me that no matter how much of the Bible you know, your heart can be dead with no love of God (John 5:39-42, Rev. 3:1). Our hearts were meant to flow like a river in love for God and our neighbor (John 7:38-39, Mt. 22:37-40, Gal. 5:22-23, 2 Thess. 3:5, 1 Thess. 5:16-18). The Bible is not just a bunch of stories and rules, it is the transcript of His heart. What was burning in the treasury of the heart of God from all eternity, He has spoken (Heb. 1:1, Mt. 12:34-35), and it was meant to burn in our hearts as well.
If I want to know Him, truly know Him (before I see Him face to face and find out I didn't really know Him), I must treat the Bible as the words of a real person (He is the living Word -John 1). The Lord really wants an active dialogue with us, He wants relationship. He wants us to sit down (not run around under the pressure of memorizing) at His feet and hear His words (Luke 10:38-42). But not just this, relationship is two-way, He wants us to talk back to Him in prayer and ask Him about His word, ask Him to reveal more to our hearts, resolve to believe it and obey it, and ask Him to help us believe it and obey it (these are exactly the kinds of things the Psalmist does all throughout Psalm 119). I
have had to be diligent set aside time to just pray the Word, this is where the heart comes alive. The greatest thing I could say about the Bible is that we must pray it! Otherwise it just becomes empty words on a page (or in your brain) that have little impact on your heart. The Word becomes ineffective against all the onslaughts of sin and temptation if we don't know to wield it. And the greatest way I know to wield that Sword of the Spirit is by speaking it to the Lord (thanking Him for it, asking Him to reveal it, and to help me believe/obey it) and to my heart (resolving to believe/obey it) by "praying in the Spirit" (Eph. 6:17-18, Jude 20-21).
The third person of the Trinity is our teacher to reveal the Word (John 14:26, 16:13-15, 1 Jn. 2:27), and He wants us to pray and talk to Him. It is also interesting to note that Paul describes the way we are filled with the Spirit is by singing the Word back to Him (Eph. 5:18-19).
4. It has taught me that getting in the Word (to where it abides in our hearts through prayer) is the way to say "no" to sin. Actually saying "No!" (Titus 2:12), and having 5 Bible verses on the promises of God, the deception of sin, and the day of recompense, to back it up that emphatic, "No!". Even with Jesus Himself, the Word is the thing that revives faith (Rom. 10:17) and keeps us resisting the temptations of sin. In the face of temptation, He shouted what He had nourished His inner man on from His youth, "It is written!" (Mt. 4:1-11).
I believe the greatest deception of Satan is about to sweep the whole earth in our day. If we want to be those who stand firm in the evil day (Eph. 6:10-13) and overcome, we must be those who wield the sword of the Spirit and love the truth (2 Thess. 2:3-15, 1 John 2:14, Rev. 12:11)! In a day when culture blows us around (Eph. 4:14) and entices us to fill our minds with trivial stuff in the name of "knowledge" (1 Tim. 6:20-21, 2 Tim. 3:7), I want to be a tree planted in the house of the Lord (Ps. 1:3, 92:12-15) who meditates on the Word of God day and night (Ps. 1:2) and revels in the glory of it just like Jonathan Edwards described a "greedy miser gathering up handfuls of gold" (Ps. 119:14). And whatever storm may come my way, I can rest assured in the promises of God because in them, I have built my life like a man builds his house on the rock (Mt. 7:24-25, Prov. 3).
I challenge all who read this to, in like manner, give yourself to the Word of God: 1) See the reward and incentive it is, 2) order your life and time around it, 3) pray it, 4) speak it against the temptations of sin — and also consider competing in the next annual National Bible Bee!
Check out our Remarks at the National Bible Bee