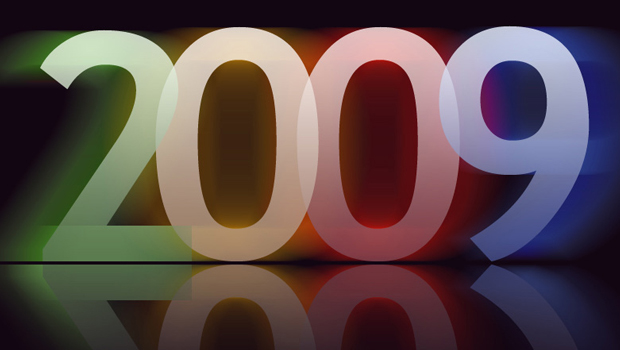 The year 2009 has come and gone, though it seems only yesterday it was December of 2008 and I was empty; my heart was crying out for a greater purpose in life; and my head wasn't even aware something was missing.
Was my cry answered? In the last twelve months have I seen an answer to my prayer? Yes, I have. It was an answer I never expected, an answer I never asked for. The answer to the unexplainable stirring in my soul, the answer I was waiting for, when I didn't even realize I was waiting. This answer came, not in the form of a vision, or a revelation, but in the form of… a book. A simple book that I received for Christmas would turn my world upside down — if I would let it.
Do Hard Things: A Teenage Rebellion Against Low Expectations. An interesting title for a book. My parents actually want me to read this? But it seemed the most unique book in the stack I had received for Christmas, so I decided to read it first.
All of New Year's morning was spent sitting on my bed methodically turning the pages of Do Hard Things. As I read I felt the stirring inside my soul, the stirring that I had never realized was there. It grew with the passing of each page, I realized something that had never before crossed my mind: I could be doing so much more.
"I was content inside my 'good kid' bubble."
I was what people would call a "good kid." At 14 and a half I obeyed my parents, could have an intelligible conversation with an adult, had never seen a PG-13 movie, was homeschooled, and had never had a relationship with a boy. I wasn't rebellious, I was content inside my "good kid" bubble.
But while I didn't do anything bad, did I really do anything excellent either? I was just "good." As the pages turned and the stirring grew I realized that I had not been called to be "good," Jesus Christ had not given his life on a cross to make me "good." I had been called, my Master had summoned me, to excellence.
Toward the middle of the book I came across these words: "The complacency of fools destroys them. – Proverbs 1:32" Over time, refusing to reach higher, try harder, and risk more robs us of the glorious purpose and wonderful future God has created us for. POP! My "good kid" bubble had just been done away with, the protection was gone, I was out in the open, and I would never be the same.
The Lord expected great things of me, and I was determined to deliver. As I continued flipping pages there was still a stirring in my soul. But it was no longer a searching sort of stirring, it was an excited stirring. "What can I do Lord? How can I further your Kingdom? What would you have me to do? What is my hard thing?" As I read the last page it hit me. Not like a tap on the shoulder, not like a slap on the cheek, but like a semi-truck running over me, I discovered my hard thing.
"With those words I gave my teenage life away…"
Memories came rushing back, painful memories. Twelve years old, reading a school assignment like a good kid. What I encountered scarred me forever. It was an explanation of abortion, the different methods, and dangers. Before I got through the first method tears streamed down my face, and sobs shook my twelve-year-old frame. Now, over two years later, the wounds that had been cause by seeing the words "baby" and "suction" in the same sentence were opened anew as the Lord revealed my hard thing to me. "No Lord, that can't possibly be it," my heart cried. "I can't handle that, it's too painful, it's too hard!"
I couldn't sleep that night, instead I lay awake with ideas and plans running through my head. I didn't put them there, He did. All I could think of was trying to get them out. But finally surrender was necessary, or sleep would never come. "I trust you Lord, do as you will with me." With those words I gave my teenage life away, and I would never get it back (and I don't want it back).
Now, a year later I have endured struggles and rejoiced in victories in my fight for the unborn. I have started a nonprofit organization called Coins and Quilts 4 Life that is dedicated to being,"a voice for those who cannot speak and a love for those who have been given the chance." To find out more about what this organization does, or to offer you support please visit our website.
So much has happened in a year, sometimes it is difficult to remember how things were before I read Do Hard Things. Nevertheless, when I do succeed in remembering I cannot help but praise my Saviour for rescuing me from the clutches of complacency, giving me a Holy Ambition to pursue, and opening my eyes to the vast potential that I hold as a young person…
Do Hard Things: What has it changed? Everything.
Some questions for discussion:

Reflect back on 2009. How are you a different person than you were a year ago? Do you see growth?
What is one of the major lessons God has taught you the past year?
How have you stepped outside your comfort zone this past year?