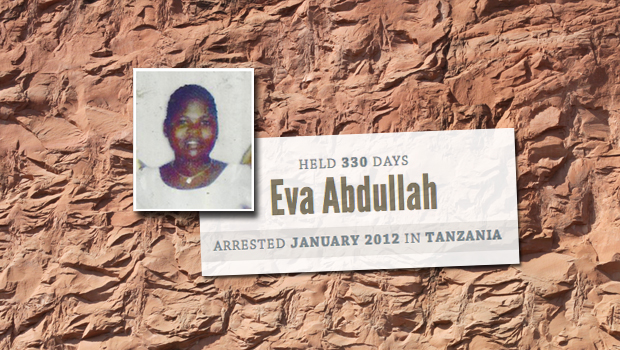 It's awesome to clean our rooms without being asked. It's awesome to apply ourselves in school. It's awesome to tackle a new skill. It's awesome to hand out tracts. It's awesome to write books and do conferences. But it's all pretty pathetic compared to the hard things our peers are doing in persecuted countries.
Lest we become content doing chores. Lest we become obsessed with chasing after headlines. Let's remember that the hardest things members of our generation are doing aren't getting them accolades — it's getting them shot, killed, or thrown in prison. Eva Abdullah is just one example.
Disowned By Her Family, Imprisoned By Her Government
Eva Abdullah, 17, welcomed Christ into her life three years ago, though she grew up Muslim. This wasn't one of those "raise-your-hand-silently-in-the-air-while-the-trendy-worship-leader-plays-welcoming-music-on-the-synthesizer" conversions. Eva's father is a district Islamic leader. Her decision to follow Christ meant being disowned by her family — being thrown out on the street.
For three years she lived with a Christian pastor, while the radical Muslims in her hometown of Bagamoyo repeatedly tried to convince her to give up her new Christian faith. When she refused, they falsely accused her of urinating on a Quran, Islam's holy book. Eva was arrested and put in prison. At her trial on July 23, the judge, who was allegedly bribed by the Islamic militants who accused her, sentenced Eva to two years imprisonment.
What Have We Done Recently That Really Matters?
Don't get me wrong. God calls us to follow Him wherever He's placed us. He calls us to be faithful with what He's given us — whether that's chores, homework, or our job at the local Piggly Wiggly. For me right now, that includes caring for my wife who is sick with Lyme Disease. For you it might be steady, faithful, one-foot-after-the-other-follow-through on schooling, on helping care for your aging grandparents, or on battling your own health limitations.
I'm not downplaying quiet faithfulness. These things really matter. In fact, they matter much more than blogging, speaking, running organizations, doing interviews, raising money, and being famous. But let's keep it all in perspective. The hard things most of us face in the United States are kid stuff compared to choosing Christ over comfort, freedom, and your parents love.
What I've faced in the last 330 days hasn't been nearly as hard as what Eva has faced. Graduating from college is hard. Moving across the country is hard. Taking care of a very sick wife is hard. Writing a book is hard. But none of those things are as hard as being imprisoned in Tanzania by radical muslims. There's much more I can do — that God is calling me to do — in order to say, "I've arrived. I've done all the hard things. I am a true rebelutionary." Compared to Eva, I'm a novice.
What's The Application? Where Do We Go From Here?
Here's where you can start: Take the time to write Eva a letter and petition a Tanzanian government official. Prisoner Alert, a ministry of Voice of the Martyrs, makes it easy. Eva's doing the hard part — we can do this small part.
You'll compose your letter on the Prisoner Alert website, print it out, and mail it to the address provided. It should cost $1.05 in postage to get it to Tanzania.
Next, raise your sights as a rebelutionary (i.e. as a young Christ-follower). The purpose of The Rebelution is not to work for The Rebelution — it's to make Christ known! The purpose of The Rebelution is not to do BIG THINGS and get BIG APPLAUSE — it's to follow Christ into prison, if necessary. The Rebelution is not about following Alex & Brett — it's about following Christ, no matter what.
Jesus said, "I am sending your out like sheep among wolves… You will be hated by everyone because of me… Anyone who loves their father or mother more than me is not worthy of me… Whoever does not take up their cross and follow me is not worthy of me. Whoever finds their life will lose it, and whoever loses their life for my sake will find it" (Matt. 10:16, 22, 37-39).
Since the age of 14, Eva has clearly been following this Jesus. She has given up family, friends, comfort, safety, and possibly even her life.
What Jesus Have You Been Following?