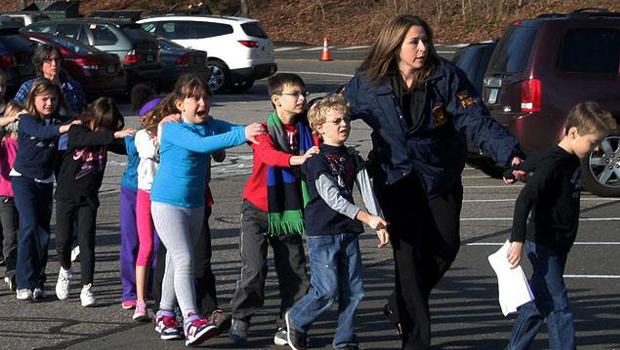 How do we respond to an unspeakable tragedy like this? A horrific slaughter carried out by a young man barely removed from his teen years. How do we respond as young people? How do we respond as Christians? What can we say?
It's 8AM, less than 24-hours since the massacre. To be honest, Ana and I didn't sleep last night. We prayed, Ana cried, and we read from Randy Alcorn's book, If God Is Good: Faith in the Midst of Suffering and Evil. We skipped around and were incredibly blessed and strengthened in our faith. These were my favorite chapters:
Chapter 30: Why Doesn't God Do More to Restrain Evil and Suffering?
Chapter 35: Apparently Gratuitous Evil and Pointless Suffering
Chapter 21: Jesus: The Only Answer Bigger Than the Questions
Perhaps you are wrestling with some of the same questions and emotions. Perhaps you are wondering what you can say to your non-believing co-workers or friends.
To serve you, we've compiled some of the most helpful articles we've found online — three about the Newtown tragedy, one written in remembrance of September 11th, and one written during World War I. We pray they encourage and equip you to hate evil, have compassion on the hurting, and love our Savior more than ever.
---
Desiring God • December 14, 2012 • John Piper
We need a suffering Savior. We need a Savior who has tasted the cup of horror we are being forced to drink.
And that is how he came. He knew what this world needed. Not a comedian. Not a sports hero. Not a movie star. Not a political genius. Not a doctor. Not even a pastor. The world needed what no mere man could be.
---
AlbertMohler.com • December 14, 2012 • Dr. Albert Mohler
The calculated and premeditated nature of this crime, combined with the horror of at least twenty murdered children, makes the news almost unspeakable and unbearable. The grief of parents and loved ones in Newtown is beyond words. Yet, even in the face of such a tragedy, Christians must speak. We will have to speak in public about this evil, and we will have to speak in private about this horrible crime. How should Christians think and pray in the aftermath of such a colossal crime?
---
RussellMoore.com • December 14, 2012 • Dr. Russell Moore
Let's grieve for the innocent. Let's demand justice for the guilty. And let's rage against the Reptile behind it all.
As we do so, let's remember that Bethlehem was an act of war. Let's remember that the One born there is a prince of peace who will crush the skull of the ancient murderer of Eden. Let's pray for the Second Coming of Mary's son. And, as we sing our Christmas carols, let's look into the slitted eyes of Satan as we promise him the threat of his coming crushed skull.
---
TheGospelCoalition.com • September 10, 2011 • Tim Keller
TRANSCRIPT: But it is on the Cross that we see the ultimate wonder. On the cross we sufferers finally see, to our shock that God now knows too what it is to lose a loved one in an unjust attack. And so you see what this means?
John Stott puts it this way. John Stott wrote: "I could never myself believe in God if it were not for the Cross. In the real world of pain, how could one worship a God who was immune to it?" Do you see what this means? Yes, we don't know the reason God allows evil and suffering to continue, but we know what the reason isn't, what it can't be.
It can't be that he doesn't love us! It can't be that he doesn't care. God so loved us and hates suffering that he was willing to come down and get involved in it. And therefore the Cross is an incredibly empowering hint. … if you grasp it, it can transform you. It can give you strength.
---
by Edward Shillito
If we have never sought you, we seek you now;
Your eyes burn through the dark, our only stars;
We must have sight of thorn-marks on your brow,
We must have you, O Jesus of the scars.
The heavens frighten us; they are too calm;
In all the universe we have no place.
Our wounds are hurting us; where is the balm?
Lord Jesus, by your scars we know your grace.
If, when the doors are shut, you then draw near,
Only reveal those bloodied feet and hands
We know today what wounds are, have no fear;
Show us your scars, we know you understand
The other gods were strong; but you were weak;
They rode, but Jesus stumbled to a throne;
But to our wounds only God's wounds can speak,
And not a god has wounds, but You alone.
---
In the end, how we respond as young adults and how we respond as Christians should be the same. The mature and godly responses of men like John Piper, Albert Mohler, and Tim Keller should be our targets. We aim to respond with broken hearts, steady faith, and the Cross of Christ. We should be informed, we should care, and we should be careful what we say.
We pray the resources in this post encourage and educate you on how to engage with these kinds of tragedies. And may God comfort the people of Newtown.