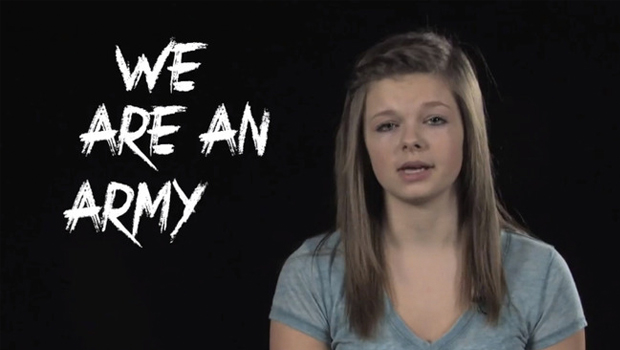 PolicyMic • May 9, 2013 • T. Chase Meacham (Photo Credit: YouTube)

A new video released last month by the Christian youth group "Reach America" calls for teens to join a "Christ-centered counter-culture," or "C4."

They claim their traditional opinions on abortion and gay rights have put them at odds in an increasingly secular and accepting society, resulting in anti-Christian bullying in schools and persecution because of their religious beliefs.

"The Thaw," which went viral on Monday jumping from a few hundred views to almost 50,000, begins with a montage of Christian teens bemoaning a series of questions: "Why can't I pray in school? Why do I have to check my religion at the door?

"Why am I called names because I believe in marriage the way God designed it?"

---
Question: What do you think of the video? Do you agree with its message and tone? Share your thoughts below. There are already __ Comments.
---