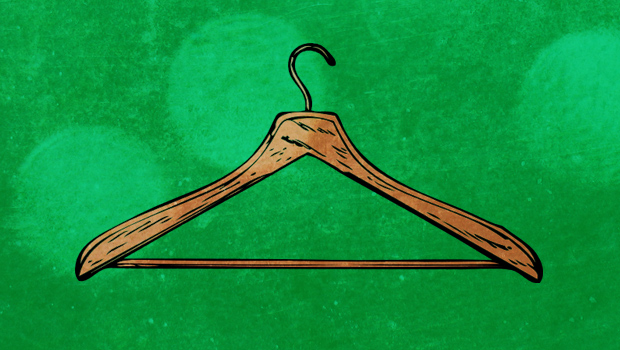 ---
No matter how many clothes I have, I consistently am deceived to think that I literally have nothing to wear. It's like a mental block. I can look at my clothes, see them, and somehow come up with a reason why every piece of clothing is unacceptable. It becomes a chronic problem at times, and it's times like these when I just need to sit down and rethink my priorities.
I am not defined by what I wear. God does not see me or define me by the clothes I wear. Sure, I need to be modest. But I need to remember that I am not called to be trendy. I am called to be a woman of love, kindness, and a gentle spirit.
"Do not let your adorning be external—the braiding of hair and the putting on of gold jewelry, or the clothing you wear— but let your adorning be the hidden person of the heart with the imperishable beauty of a gentle and quiet spirit, which in God's sight is very precious." 1 Peter 3:3-4
For me, self-image and fashion becomes an idol. There is a fine line between enjoying fashion as a hobby and idolizing it. There is also a fine line between noticing imperfections in my body and lifestyle in order to flip those habits to healthy ones and obsessing over details that make me unique, that God designed. In addition, it is important to define health the way that the Bible defines it.
1. I need to take care of myself
"Or do you not know that your body is a temple of the Holy Spirit within you, whom you have from God? You are not your own, for you were bought with a price. So glorify God in your body." 1 Corinthians 6:19-20

"You shall not make any cuts on your body for the dead or tattoo yourselves: I am the Lord." Leviticus 19:28
2. Health is not defined by outward appearance.
"Gracious words are like a honeycomb, sweetness to the soul and health to the body." Proverbs 16:24

"A joyful heart is good medicine, but a crushed spirit dries up the bones." Proverbs 17:22
3. My earthly body does not last for eternity.
"Have nothing to do with irreverent, silly myths. Rather train yourself for godliness; for while bodily training is of some value, godliness is of value in every way, as it holds promise for the present life and also for the life to come." 1 Timothy 4:7-8
4. God will provide for my needs.
"And God said, "Behold, I have given you every plant yielding seed that is on the face of all the earth, and every tree with seed in its fruit. You shall have them for food." Genesis 1:29

"Every moving thing that lives shall be food for you. And as I gave you the green plants, I give you everything." Genesis 9:3
God calls me to not focus on my appearance, but to be healthy in things that matter, things that will last for eternity. I do have something to wear. I can adorn myself with the hidden person of my heart — my Jesus whom I love and adore will shine brightly through me all the days of my life.
---
Question: Did you need this reminder today? Do have something else to add? Share your thoughts below. There are currently clicking here.
---