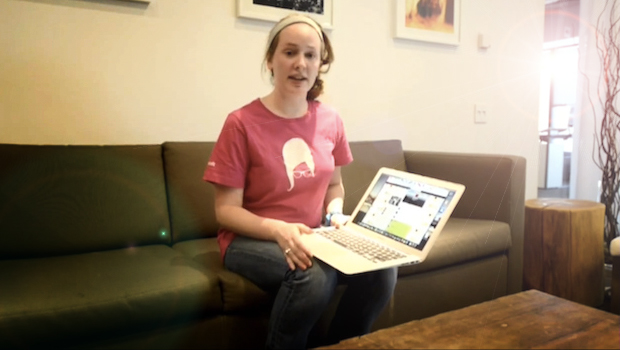 Associated Press • May 13, 2013 • Morgan True

Nashua, N.H. — Nashua teenager Jennie Lamere recently took home the top prize at a Boston computer programming competition, beating out competitors in the almost entirely male field, which included professionals from companies like ESPN and Klout.

Many who bemoan the gender disparity in the tech industry see a great deal of promise in Lemere's victory, and in the weeks following the competition, the Internet buzzed with praise for her work. A recent story posted to Mother Jones' website proclaimed, "Internet: Meet the reason we need more women in tech."

Lamere was one of four female competitors out of 80 participants at the TVnext Hack Event and the only one to present a completed project, said Mike Proulx, one of the organizers. At 17 during the April contest, she was also the youngest. She turned 18 on Friday, her last day of high school at Notre Dame Academy in Hingham, Mass.

"The tech industry would benefit from greater female participation because women think holistically and systemically and are naturally collaborative and all about community," said Karen Kaplan, president of the advertising company Hill Holliday, which sponsored the event.

According to figures from Girls Who Code, an organization seeking to increase the number of females in computer science, women account for half the U.S. workforce but only 25 percent of those in technical and computing fields, and despite earning 57 percent of bachelor's degrees, they earn only 12 percent of computer science degrees.

"It's cool to set an example for other girls who might be thinking of going into computer science," Lamere said.

Lamere added that she doesn't feel like a typical programmer — not because she's a girl but because she's outdoorsy and athletic, captaining her high school swim team and spending lots of time hiking in New Hampshire's White Mountain region.

That's actually how she got interested in programming. Hiking with her father, Paul Lamere, a developer for tech company the Echo Nest, she would listen to stories about his projects, which she found intriguing.

"I started tagging along with my dad at a couple events and began learning little by little," she said.