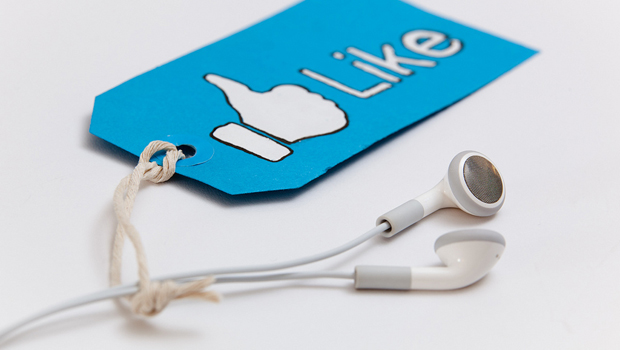 "Sing for joy in the Lord, O you righteous ones; praise is becoming to the upright. Give thanks to the Lord with the lyre; sing praises to Him with a harp of ten strings. Sing to Him a new song; play skillfully with a shout of joy, for the word of the Lord is upright, and all His work is done in faithfulness. He loves righteousness and justice; the earth is full of the loving kindness of the Lord." – Psalm 33:1-5
Let's talk about music!
Music is a wonderful art. Nothing speaks quite as deeply to one's emotions as music does—especially if accompanied with poetry.
Music transcends many arts in that it affects not only your soul, but your body and spirit as well.
Because it is so intimate, I believe that Christians—especially young people—should be serious in their approach to music and truly seek God in this area of their lives.
This may be hard, but, well, since when has that stopped us?
I do not completely know how to approach this subject because I am not exactly sure where you, my audience, stand on this issue.
In some Christian circles this is a really sensitive issue, but in others it is a topic from the '90s.
There is a huge spectrum of musical beliefs and opinions among Christians.
Some people believe that anything musical is acceptable, others believe that a cappella is the only way to worship God through music.
Honestly, I have rarely participated in a conversation about music that was actually beneficial or uplifting.
Therefore, I do not write this in order to give my opinion or assert my own personal belief. Rather, I wish to give some suggestions to keep in mind as YOU formulate YOUR beliefs.
These suggestions are mostly an assortment of tools others have handed to me which I find beneficial in my current musical processing, and I would like to hand them to you.
If we're not careful we can easily fall into the "ditches" on either end of the spectrum. But God does not call us to get stuck in ditches; He calls us to walk with Him on the road.
Again, I'm not here to define where the ditches begin and end, or show exactly where we should be on the spectrum.
Rather, I'm here to provoke our thoughts and, I hope, arouse meaningful conversation.
Many of you will come to a completely different conclusion than I would after applying these tools, but my desire is that you really be thoughtful and spiritually discerning in your musical choices.
And that is why I want to hear from you to see where young people are at on music in the greater church.
So as you read this article, seriously think about the music you listen to and what you believe about music. When you are done, give your thoughts in the comment section below.
As with every issue in life we as young people ought to:
1. Approach the subject of music humbly.
Young people have lots of energy and often lots of ideas, but because we do not have much experience—disappointments, failures, successes—we can approach life overconfidently and often arrogantly.
Confidence is good, but confidence mixed with humility is marvelous—like a kingly crown.
We will never persuade someone to agree with us at a heart level through arrogant argumentation. Love and care must precede truth.
No one will genuinely accept truth from us unless they sense love and humility exuding from our spirit and lifestyle.
Therefore, we must not approach music as if we have all the answers, because we do not. Period.
We must be willing to learn from our peers, from mentors, and from adults we do not agree with. This is maturity. And ultimately, we must be willing to humbly accept what God says through His Word, our authorities, and His Holy spirit.
God made us and the world, and is therefore sovereign over us in every area of life.
We must submit to this reality if we wish to be intimate with Him, particularly through our music.
While reading the rest of the tools, you will find that some apply more to the left end of the spectrum, and others to the right end.
Even though one or two tools may not seem relevant to you, still apply them to your music, because I truly believe that these tools can be applied to each end of the spectrum.
None of us are above needing to reevaluate our music. The occasional reevaluation of our music—and all of our beliefs—is what keeps us on the road and out of the ditches. That is why this first point is so essential.
As you continue reading, approach each tool humbly realizing that it applies, in some way, to your music as well.
We must:
2. Be conscious of who we are singing for.
---
Photo courtesy of Dustin Bryson and Flickr Creative Commons.
---
When we sing, play, or listen to music we must ask ourselves "Who are we conscious of in this moment?" Check our motives. It is not entirely wrong to participate in music for other's enjoyment, but in doing that, are we trying to build reputation for ourselves? Are our hearts projected humbly toward God, desiring to glorify Him? Or are we merely trying to impress the bros, or the girl, or the talented?
This is a tough concept to accept but we must "digest" it thoroughly.
God says that He will "not give His glory to another," and that we are to "worship no other gods."
This idolatry happens on both ends of the spectrum. Purchasing an album (whether it is hardcore rock or pure a cappella) with the intentions of impressing another human being is idolatry (even if it is subconscious).
(Notice I said "impress," not "honor". If your authority [i.e. parents] does not want you participating in certain music, it is your responsibility to honor their wishes. To do otherwise, is a sin as long as you are under their authority.)
If our motives in listening to or playing certain music (even a cappella) are to impress others or build our own ego, we are setting that person or ourselves on a pedestal they or we do not deserve.
We must knock down the pedestal as quickly as we can.
This does not necessarily mean we stop or change our music, but rather change our motives.
Furthermore, we should:
3. Remember Scripture.
I find it more than ironic that God never gives a direct "right" or "wrong" commandment about music. But throughout the entire Bible He is constantly commanding us to sing and make music.
Don't you think that if the style of music were such an important issue to the Creator of communication that He would have communicated it to us?
Therefore, either "right" music is so obvious that He did not bother to explain it in scripture, or "right" and "wrong" music is not the issue we should be addressing.
Because of this, we should not act like Scripture directly supports our particular musical preferences or beliefs because it simply does not (whether they be a cappella only, strictly CCM, or "anything goes").
But there are broader principles which we can apply to music, which I have placed under other tools.
As we remember Scripture, we should likewise:
4. Consider Culture.
---
Photo courtesy of the apostrophe and Flickr Creative Commons.
---
If you ever get the opportunity to travel around the world, observe the musical styles of the cultures you interact with.
I am positive that there are as many styles and forms of music as there are cultures, and I only have a modest amount of world travel experience.
Even within the American culture, there are dozens of different styles. Being "cultural" justifies nothing—teen sex and abortion is also cultural, yet the Bible clearly condemns it.
Like every aspect of culture, we must bring Christ into music—and believe me, when Christ is introduced into a culture, its music will change.
How? I do not know exactly, but it will change in some way.
With all of the above in mind, don't you think it is just slightly arrogant to pin-point one style and call it "holy"?
Likewise, it is arrogant to assume God has no musical guidelines.
Even we Christian who have the Holy Spirit indwelling within us can be misguided at times.
Therefore, if we can be misguided, and the Scriptures are not strictly clear on music, who are we to judge one music style or form over another? Approach music humbly.
5. Remember conviction is ultimately between God and the individual.
Read Romans 14 when you get the chance.
It is a simple chapter explaining, as an example, how some people's faith allows them to eat whatever food they want, but others are weak and eat only vegetables. Or some people consider one day more sacred than other days, but other people consider every day the same.
Yet Paul says that we ought to "accept him whose faith is weak without passing judgment on disputable matters."
Music styles and forms are not spelled out in scripture—they are disputable.
Still he says "none of us lives [or dies] for himself alone… So, whether we live or die, we belong to the Lord."
Jesus is our Lord. Listen to Him.
Paul's main point is that we are accountable before God for our own choices and convictions and we must hold fast to them without passing judgment on others who disagree.
Ultimately, though, he says that "the kingdom of God is not a matter of eating and drinking [or making music], but of righteousness, peace, and joy in the Holy Spirit."
He says, "Let us therefore make every effort to do what leads to peace and to mutual edification."
Is our music or our beliefs about music inhibiting others from truly worshiping God? Can people enter into our music and truly worship, or is our music too formulated or too dynamic making them feel unqualified to participate. Is it too active and they get lost or maybe too drab and they feel dry?
This is why it is important to listen to the Spirit as we sing because He will communicate with us and speak to us through the music and about the music.
Also, we ought to ask ourselves a question:
6. Is it quality music or lyrics?
"Whatever is true, whatever is noble, whatever is right, whatever is pure, whatever is lovely, whatever is admirable—if anything is excellent or praiseworthy—think about such things" (Philippians 4:8).
We should test the lyrics of our music with this verse, not to restrict us, but to benefit us.
In the next verse, Paul says that we ought to put into practice what we learn from scripture so that the "God of peace will be with [us]."
Paul is saying that we should promote intimacy with God by concentrating our thoughts on what is lovely and true—righteous—in nature. What we feed on is what we become: if we feed on junk food, our bodies deteriorate; but if we eat healthy food, our bodies are strengthened.
So what are we feeding on mentally or spiritually? What are we filling our minds with? This is what we will become.
Thoughts generally become actions and actions determine history.
Therefore, in an indirect way, the music (and especially the lyrics) we allow to penetrate our minds will affect history.
Also consider the performer. How do they interact? Is "it all about them"? Do they move immorally? Do they invoke temptation sexually or spiritually? Do they emanate pride through their singing or lifestyle?
I'm not writing with answers, I just want us to think about it. This is mature thinking and we are called to be mature examples.
But as we analyze our music we need to:
7. Remember that God is pleased with our singing.
Although it is very important that our beliefs and actions line up with Jesus Christ, we must not forget that God, ultimately, looks at the heart.
Because God looks at the Christian and sees the beauty of Jesus Christ, when we sing out of a heart of worship to God, He is delighted, even though we may be doing it a little wrong.
God's delight in our worship for Him is beyond our comprehension. It is an extraordinary mixture of the delight a parent has for their child who just wants to please the parent and the delight a husband has for his beautiful wife who loves him passionately.
Think on this as you sing and discern His will about and through music.
And last of all, as God says again and again:
8. Sing your heart out!
He loves it.
The Psalms are all about singing to God. Here are a few of my favorite Psalms (as well as a few other passages):
"But let all who take refuge in You be glad, let them ever sing for joy; and may You shelter them, that those who love Your name may exult in You."

– Psalm 5:11

"It is good to give thanks to the Lord and to sing praises to your name, O Most High; to declare Your loving kindness in the morning and Your faithfulness by night, with the ten-stringed lute and with the harp, with resounding music upon the lyre. For You, O Lord, have made me glad by what You have done, I will sing for joy at the works of Your hands."

– Psalm 92:1-3

"Therefore be careful how you walk, not as unwise men but as wise, making the most of your time, because the days are evil. So then do not be foolish, but understand what the will of the Lord is. And do not get drunk with wine, for that is dissipation, but be filled with the Spirit, speaking to one another in psalms and hymns and spiritual songs, singing and making melody with your heart to the Lord; always giving thanks for all things in the name of our Lord Jesus Christ to God, even the Father; and be subject to one another in the fear of Christ."

– Ephesians 5:15-21

"Let the word of Christ richly dwell within you, with all wisdom teaching and admonishing one another with psalms and hymns and spiritual songs, singing with thankfulness in your hearts to God."

– Colossians 3:16
Cover photo courtesy of Mark J P and Flickr Creative Commons.
---