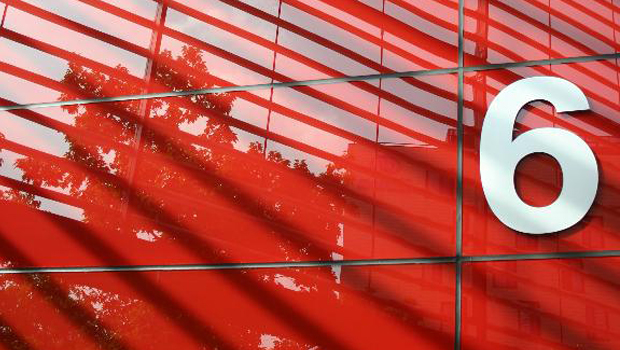 ---
Chances are, you have an idea, passion, or dream that you have no idea what to do with. Young people are especially excited to do something valuable with their lives. Have you ever recognized the amazing opportunities God has prepared for you to take part in, but wondered, How in the world do I get there? Be encouraged; your dreams are within your reach.
Deciding what to do with your personal dreams has the ability to haunt or inspire— leading some to do the impossible, yet crippling others in fear. Young people around the world carry stories of fearless attempts to break free from an apathetic generation.
What if we don't have to wait until we are 45 and "experienced" to start chasing our dreams? What if our concept of moving toward our dreams is all wrong? What if we lived with expectancy, in full hope that our dreams would become the reality rather than a glorified possibility?
At the age of 16, I was confident for the first time God had given me a dream bigger than myself and he wanted me to act on it. I was being called to start a ministry bringing the youth of the city together to pray, worship, and change the world as one body. I was expectant God would move.
However, as I prayed, I began to doubt the vision God had clearly given me. I was 16 — still in high school, not a professional, not a graduate, not a pastor, not one who had the "work free set-up" to see my dreams become a reality.
As I expressed my fears to the Lord, I vividly remember asking, "Don't I have to be older? Don't I have to have a college degree?" His answer was simple: "No."
No? What? But… My excuses were nearby and nagging. I was doing my best to remind God of who I was not, and He simply reminded me of who I was. I was His, and so were my dreams, and so was the process of watching them become my reality.
Over the next several years, I learned about myself, the Lord, and following my dreams as I saw the Lord perform miracles. I would take one step, and He would take one, which was usually much larger than my own. There have been several times in my life where I have trusted God, tried hard things, and seen God fulfill dreams. It is possible and not left to luck or fate.
The following are basic steps that may help you journey toward seeing the dreams in your heart become a reality in your hands.
1) Jump
Never be afraid to start something great. If you are diligent, honest and hard-working, you will be shocked at what you will accomplish and learn. If you succeed, great job. If you fail, you learned. If you sat, you neither learned nor succeeded. Never start moving without counting the cost, but when it comes to jumping in or staying put, ensure the reason you are staying put is not fear.
2) Don't Be Afraid To Fail
Some of the biggest lessons I have learned are from my mistakes. Embracing those mistakes, writing them down, and not letting yourself forget them is key. Never beat yourself up, but embrace and learn from your failures so you can become a more responsible steward in the future with the dreams God has given you.
3) Face Your Fears
Identify your fears and recognize they are real. Writing down what is holding you back, and why you are afraid will help you identify the true problems. At times, you may be held back because you don't feel you have the qualifications, degree, or experience to accomplish your goal. But you can still invest in preparing yourself for that dream.
When you are not doing anything about your dreams because you are young, because of what people will think, or because you are afraid of failing, you know these are all fears that have been spoken to us by the enemy, who does not want us to succeed. By identifying our set-backs, we can determine whether or not they are legitimate or not. Evaluate your obstacles, step back and continue to pray and learn.
4) Pray
The most significant difference you will make will be on your knees. Commit regular time to praying specifically about the dreams God has given you.
5) Never Stop Learning
What we commit to learning will determine what opportunities we are prepared to take in the future. Surround yourself with opportunities to learn about subjects related to your dream. Meet people doing similar things, go to conferences and seminars, read books, write, watch documentaries…the opportunities to learn are endless. Do whatever you can to learn as much as you can about what God has called you to.
6) Find A Mentor
Find people that are older who believe in you, and hang out. Simple. At some point in our life we will realize we need the support of mentors and leaders to succeed. The earlier we embrace it, the better. Find people older than you who can be completely candid and trustworthy. Find someone who loves the Lord, who believes in you and commit to spending time with them regularly .
At the end of the day, your dreams are in God's hands. But God has chosen to fulfill his dreams through your hands. Most people watch their dreams fade away or die. Don't watch from a distance, pursue them.
If you have a passion, an idea, or a dream that lines up with God's redemptive plan for this earth, commit to prayer, learning, and never be afraid to jump in head first. When you fail, you learn and are comforted by an amazing Father. Let yourself be encouraged and challenged by mentors as you run the race you were created to run. Your dreams are within your reach.
---
Photo courtesy of .Martin. and Flickr Creative Commons.
---