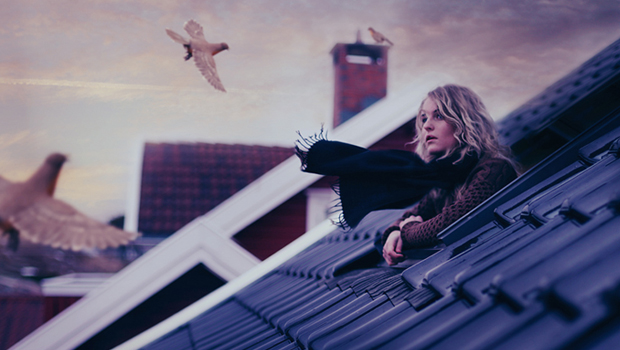 ---
Why is it that we teens seem plagued with restlessness? More so than other age groups, teens especially feel like they're living in a transition stage — and they want out. I can relate. Sometimes we get caught in this horrible trap of longing so much to "grow up" that we forget to find joy right now.
But perhaps the restlessness is good. C.S. Lewis once said, "If I find in myself a desire which no experience in this world can satisfy, the most probable explanation is that I was made for another one." Christians should be restless, for they are longing for a world better than this broken one. But I fear teens' restlessness lies not so much in dissatisfaction with this world but with an ingratitude toward its Maker.
We lack joy because we are ungrateful. So how can this change? Here are twelve ways to cultivate joy right now:
1. Stop thinking about these years as a transition.
Thinking that life hasn't started yet (but will once we're "grown up") is a terrible distraction from things that matter. It causes us to lose responsibility for our time.
2. Cultivate ministry right now.
Ministry is not just for adults. Now is a perfect time to find a place to start serving in your church. See what your unique gifts and talents are and use them to minister to others.
3. Don't waste your education.
As much as we'd like to think of high school, and even college, as time-wasters, there are few ways we could spend our time better. These years of education are tools that are equipping us with many powerful weapons for life.
4. Don't restrict education to a classroom.
If we think that the only things we can learn are found in a textbook, we're sadly cheating ourselves. Opportunities to learn are all around us. Find a mentor. Get an internship. See life as the greatest textbook there is.
5. Read good books.
Books are instruments of enjoyment, entertainment, and most importantly, edification. Read well, and read widely. Don't merely inhale all the saccharine fluff the YA section of the library has to offer you. Read theology books. Read good novels. But most importantly …
6. Know the Bible.
Don't just read it to make your parents happy. Read it to discover the meaning of life. Read it to know God, and read it to know yourself. But do more than read it; know it. The Bible is the inspired Word of God. Hide it in your heart. I've been told that our memories will get worse with age. Use youth to your advantage.
7. Be a godly example.
You are watched. Know that. Those younger than you think you're the coolest person to walk the planet and they will imitate you. Know that you are setting an example, consciously or unconsciously, and others will mimic you.
8. Don't let romantic relationships distract you.
I don't date. And I'm not pursuing a romantic relationship. I won't until I'm ready to pursue marriage. The main reason is that I don't want to be distracted. Having a boyfriend (or girlfriend) takes up a lot of time, so that means that other things lose time, other important things. I can't tell you not to date, but I do want you to always keep first things first. Proper priorities are necessary.
9. Count your blessings.
Don't just do it on Thanksgiving. And don't just do it tritely. We are greatly blessed. Go to websites like Voice of the Martyrs or Compassion International and just read and watch. Then really count your blessings.
10. Know what you believe.
Now is what people often call the most important time of our lives in relation to worldview. Claiming our faith for our own or disowning it because it was our parents' happens right now. Don't call yourself a Christian because your parents are. Call yourself a Christian because you are following Christ.
11. Make plans.
Just because our teen years are an important time doesn't mean that we can't plan for the future. Make plans about college and careers, and dream big, but entrust everything to the Lord and rest in Him.
12. Don't lose your restlessness.
Ingratitude is not good, but restlessness is. We weren't made for this world, so don't get too attached. Keep pursuing the kingdom of heaven, and you will find joy on this earth.
---
Share Your Thoughts in the Comment Section!

There are currently __ Comment(s)
---
Photo courtesy of Victoria Nevland and Flickr Creative Commons.
---