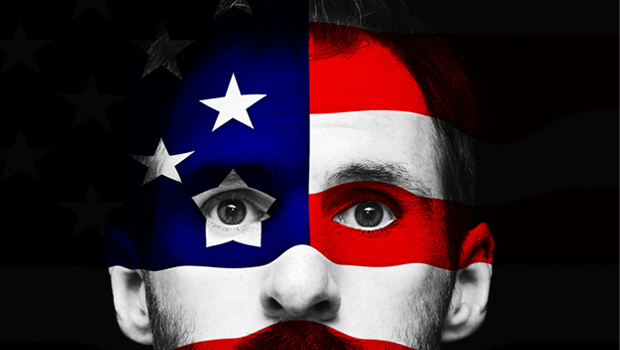 Politics are tense these days. Have you noticed?
Most of the tensions are centered around whether or not man has a "right" to something. It's those decades-old arguments: "We have a right to own guns!" "We have a right to have abortions!" "We have a right to free speech!" "We have a right to religious freedom!" and so on and so forth.
These ideas are ingrained into Americans as immovable foundations of our society. American society and Christianity have been so closely woven together that even the Church expects to be granted "their rights." But are these Biblical? Should Christians stand up for their rights?
"We hold these truths to be self-evident, that all men are created equal, that they are endowed by their Creator with certain unalienable Rights, that among these are Life, Liberty and the pursuit of Happiness" — The American Declaration of Independence
From little up, we Americans are taught this as basic truth. It definitely feels accurate, because we feel deeply wronged if our liberty is violated. These "rights" may be God given, but nowhere in Scripture do you find the idea that we ought to defend "our rights." In fact, you find the exact opposite.
God gave the best example Himself. Jesus Christ, the Son of God, is completely divine and entirely perfect. He created the world and is King over it, but in that crucial moment at the Cross when all of His rights as God and as man were being violated all He requested was forgiveness for humanity's ignorance. He asks us to do the same.
It's true: God has endowed humanity with certain rights, but He asks us to lay down those rights in order to help others and show them that relationship with Jesus Christ, regardless of temporal circumstances, is the true path to Life, Liberty and even Happiness. Jesus Christ, not government.
We cannot pick-up our crosses and our rights at the same time. To demand our rights of Life, Liberty, and Happiness means we must forsake the cross and at the same time forsake Christ.
That is a trade I am not willing to make.
Demanding our rights is self-protection; Christ calls us to a lifestyle of self-sacrifice, of total abandonment for the Gospel, even to the point of death — or shame — or cultural snobbery.
As long as possible, I will use the freedom of speech given me as an American. But when culture or government strips me of that freedom, I will submit to the cross and I will proclaim the name of Jesus. If I am sent to prison, it will not be because I fought for freedom of religion or speech, or gun rights, or to preserve America or anything American. It will be because I would not shut-up about Jesus, my Savior, my friend.
So help me God.
---
Photo (cropped) courtesy of Stephen Poff and Flickr Creative Commons.
---