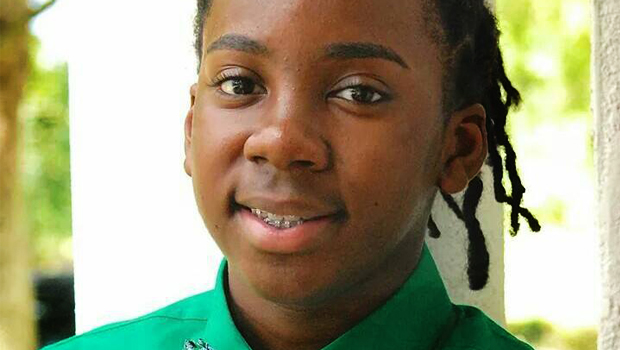 ---
(The Tampa Tribute) – One of 12-year-old N'Jhari Jackson's favorite quotes is by Dr. Benjamin S. Carson, renowned pediatric neurosurgeon, philanthropist and author.
"Happiness comes not by what we get, but what we give."
The words in Carson's message also happen to be a creed for the way N'Jhari chooses to live his life.
Nothing brings him more joy than giving of himself to put smiles on the faces of the sick and the hurting. It's been a passion of his since early childhood.
At the age of 5, the New Tampa resident and son of LaShina Lewis Jackson and Christopher Jackson, underwent surgery to remove polyps on his vocal chords.
Understandably frightened by fear of the unknown, he clung tightly onto his mother's hand while waiting to be wheeled into the operating room. Sensing his apprehension, a nearby nurse handed him a stuffed animal he cuddled tightly under his arm.
His "pajama buddy" stuck by his side during the entire procedure and throughout his overnight hospital stay.
It likely would also have gone home with N'Jhari except that as he was being discharged, he turned and put it into the hands of another young child who was overtaken with emotion similar to what he'd experienced the day before.
"When we got home he said, 'Mom, I think I could do that for more kids,'" LaShina said.
His words were clearly an understatement of what was to follow.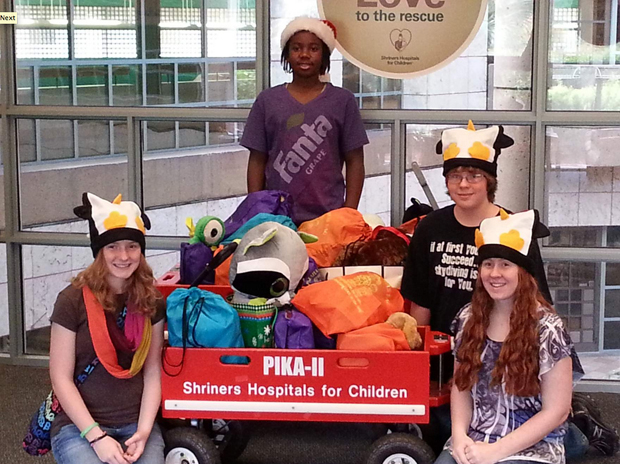 N'Jhari started saving his birthday and Christmas money toward purchasing Pajama Buddies and enlisted the help of his Boy Scout troop members and classmates at Paideia School of Tampa Bay in his Pajama Buddy Drive.
With money he gleaned from that effort he and his mother traveled from store to store in search of stuffed animals. To their delight, several managers who got wind of the youngster's motive drastically discounted the prices of the products.
He's also had the support of an elderly couple with an enormous collection of faux furry friends who gladly donated enough to fill an entire room in the Jackson home.
N'Jhari initiated another project he's dubbed Pajama Drab Bags in an effort to brighten the drab look of typical hospital rooms with colorful sacks filled with books and other age-appropriate items meant to entertain young patients during their stay.
So far he's delivered more than 4,000 buddies and bags to hospitalized children throughout the Tampa Bay area and places far beyond, including Macau, China.
Youngsters receiving treatment at Shriners Hospitals for Children – Tampa are among the recipients.
"Our young patients are thrilled to receive these personalized bags," said Shriner's Public Relations Coordinator Bethanne Demas, who's often been present to see them being delivered.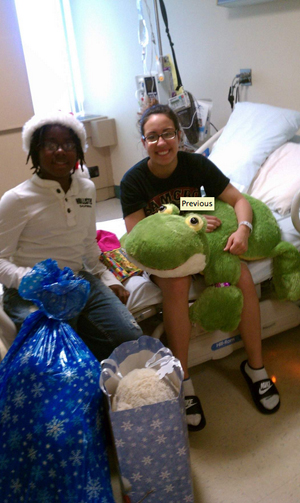 "N'Jhari is such a loving young man and as he has grown so has his spirit for giving."
Dr. Ernesto Jimenez, chief of cardiothoracic surgery at James A. Haley Veterans' Hospital in Tampa, is equally impressed with N'Jhari's uncommonly good deeds. He's become well acquainted with him in the last several years by way of his mother, a perfusionist at the hospital who operates a heart-lung machine during surgeries.
"I am struck by the empathy and compassion he shows for others in all areas of his life from his school to his church to the Shriners Hospital for Children," he said.
Jimenez is privy to the fact that N'Jhari also delivers blankets to families of wounded veterans from throughout the country who stay at the on-campus Fisher House while their loved ones are being cared for at the hospital.
He's aware that the youngster also raised more than $1,500 through the sale of candy bars to help cover medical expenses for Hailey Bankhead, a girl in Atlanta who was diagnosed with stage IV cancer; and he is familiar with the fact that N'Jhari recently initiated, designed and raised another $1,000 for a prayer and friendship garden at his school, where he is an A student.
"N'Jhari gives from his heart and not because he expects adulation in return," Jimenez said.
Regardless, the accolades and awards N'Jhari has received are many.
Earlier this month he was selected as one the 50 finalists from among a field of 500 worldwide applicants in the 2014 Build-A-Bear Workshop Huggable Heroes contest.
In 2010 he was awarded Ringling Brothers Barnum and Bailey Silver Award for community service, and more recently he was named a Distinguished Finalist in the Prudential Spirit of Community Award, and was the first place recipient of St. Joseph's Children's Hospital Kids are Heroes Award.
N'Jhari also manages to participate on local swim and math teams; take guitar lessons and Chinese/Mandarin classes; and be involved in several organizations including the H.A.T.S. program (High Achieving Talented Students) at Stetson University, and Men of Vision, a boys' service club.
"N'Jhari is the kind of kid who never stops and it's encouraging to see someone who cares so much about others," said Patsy Hinton, a former dean at the Paideia School who recently accepted a new educational position in Melbourne.
LaShina said even though she has a paying job, her "real work" begins when she gets off by making herself available to drive her son wherever he needs or wants to go.
"If he hears of anyone in need, he says, 'OK, Mom, let's go,'" she said. "He's always been a person who wants to see someone smile."
---
NOTE FROM BRETT: N'Jhari was recently selected from more than 200 applicants to be a Scholastic News Kid Reporter. Reader Amy D. sent us a copy of his bio, where he lists his favorite book:

If you'd like to get Do Hard Things in the hands of young people in your church, school, scout troop, etc., please let us know. We can get you better prices than you'll find elsewhere and have a "Pay-What-You-Can" policy to make sure anyone can afford this life-changing book.

---
Share Your Thoughts in the Comment Section!

There are currently 3 Comment(s)
---
Photos courtesy of LaShina Lewis Jackson and The Tampa Tribute.
---