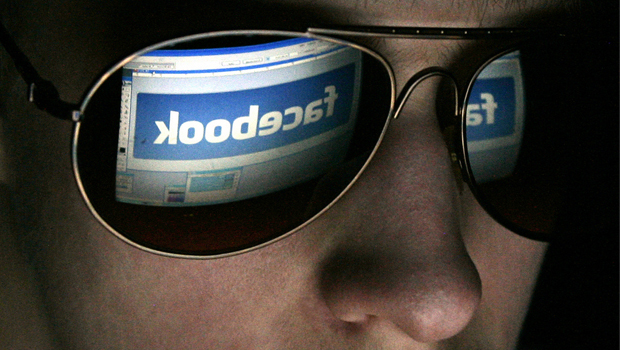 ---
The other morning I hopped on the computer to check something.
Within 15 seconds I had all the information I was looking for.
But instead of closing my laptop and moving on, I clicked on something else. Then I clicked on something else. Then I clicked on something else.
Click, click, click.
AAAAAAH!!! Where have the last 45 minutes gone?!? I have things to do!!
Almost everyone who uses the Internet can relate to this experience.
But as Christians who are commanded to make the best use of our time — we must take our Internet browsing seriously.
With that in mind, here are eleven practicals tricks for wasting less time online. These are all techniques I have personally used with great success.
I'm far from perfect (obviously) but I have saved untold hours by doing these eleven things. And I believe they'll work for you too.
[Keep in mind, you don't have to do all of them. In fact, picking just one item off this list and actually doing it will save you tons of time and help you get important things accomplished.]
1. Use the Internet for a purpose (don't just browse)
Every day 53% of young adults ages 18-29 go online for no particular reason, according to a 2011 study by the The Pew Research Center.
These aimless Internet forays can easily account for hours of wasted time each week.
The alternative is to use the Internet on purpose. I've found it very effective to consciously tell myself, "I'm here to do such-and-such. Don't waste time. Don't get distracted."
2. Turn off distracting notifications
It's hard enough to ignore Internet distractions without giving them permission to constantly interrupt us and send push notifications right to our desktops and phones.
Take a few minutes to ask yourself which notifications are actually important and which tempt you to waste time — then disable the distracting ones.
What you'll find is that by eliminating unimportant notifications you'll actually free yourself to pay more attention to the ones that really matter.
For example, I used to receive so many random notifications from different apps and email accounts that I started ignoring notifications on my iPhone. Because of that I would often miss important things like text messages from family and friends.
Since I've eliminated all the unimportant and distracting notifications from my iPhone, I am actually more connected to the people and things that matter most.
(And I'm not distracted by my phone all the time).
3. Sign out of your accounts (and close tabs)
We make it easy to get distracted by staying signed-in to distracting websites and by leaving those tabs open on our browsers. We smooth the path towards wasted time.
The alternative is to throw some small obstacles into that path — obstacles like needing to type in a web address and enter our username and password.
These small tasks make it harder to waste time impulsively, which is exactly what we want.
4. Take a break from social media
A 2013 Pew Research Center report revealed that 61% of Facebook users have taken a voluntary break from the site for several weeks or more.
If you aren't part of that 61% you should be. You don't have to delete your account. Just post an update letting people know you'll be gone for a few weeks — and then walk away.
Depending on your level of self-control you may need to actually block yourself from accessing your social media accounts. At the very least it is a good idea to tell several people about your break and ask them to hold you accountable to follow through to the end.
5. Streamline your smartphone
At some point I realized that I rarely used the Internet on my iPhone for anything important. In fact, I mostly used it to get distracted and ignore people around me.
Since then I have been on a quest to streamline my iPhone — installing apps and tweaking settings that help me be productive, while eliminating those apps that waste my time.
Today my iPhone doesn't have any Internet browsers or social media apps. Instead I have apps that help me develop new habits, track my progress towards important goals, remind me to drink more water, etc.
At this point, instead of being a constant distraction, my iPhone is something that helps me get back on track with what really matters and what I actually want to accomplish that day.
6. Switch from wireless to wired Internet
At the beginning of our marriage my wife and I decided not to have wireless Internet — opting instead to plug our laptops into the single Ethernet outlet behind our desk in the living room.
People probably thought we were crazy, but we loved it. This single decision forced us to be purposeful about our Internet usage because we couldn't connect from anywhere in our apartment.
Since then our living arrangements have changed due to my wife's battle with Lyme Disease, but we both intend to return to wired Internet whenever we live on our own again.
7. Install free productivity software
There are dozens of amazing applications and browser extensions that allow you to block time-wasting websites and/or limit the amount of time you can spend on them each day.
These tools are easy to install and free — which means you have absolutely zero excuse for not using them.
StayFocused (Chrome), WasteNoTime (Safari), and LeechBlock (Firefox) are all popular browser extensions with similar features, including block/allow lists, time quotas, schedulers, etc.
Desktop applications like SelfControl for Mac and Cold Turkey for PC allow you to block the entire Internet or block specific lists of websites for specific periods of time — and work across all browsers and applications.
Here's my personal setup: I use StayFocused to limit the amount of time I can visit certain websites each day. These are the websites I automatically visit when I hop on the computer or that tend to distract me when I'm working. If I exceed the daily time-limit, StayFocused will block those sites entirely for 48 hours.
Then, when I need to be seriously productive, I use SelfControl to block the entire Internet (across all browsers) for a set period of time. This removes all temptation to get distracted with a click of a button. I love it.
8. Set a timer
My problem the other day was time-creep. I let something that should have taken 15 seconds drag on and expand into a serious waste of time.
One way to avoid this is to set a timer. Decide how long you want to spend online and stop when your timer goes off.
I recommend using e.ggtimer.com since it's simple, operates within your web browser, and interrupts you with a nice alarm and dialogue box when your allotted time expires.
9. Block online advertisements
When I first installed the Adblock browser extension I was shocked. There were no more banner ads, no more sidebar ads, and no more ads playing before the videos I wanted to watch.
It was amazing. I couldn't believe I'd been using the Internet for so many years and had viewed so many thousands of advertisements when I didn't actually have to.
You too can enjoy this amazing experience with just two clicks. One to visit the Adblock Plus website and another to install the extension. It works for every major web browser.
10. Have an off-line day each week
Unplugging from the Internet on a regular basis is good for you. There are probably scientific studies to back this up, but I can't get distracted trying to find them because SelfControl is blocking my Internet.
Pick a day each week (most people choose either Saturday or Sunday) and use one of the free tools I recommend to disconnect yourself from the Interweb.
You may experience Internet withdrawal symptoms at first, but eventually you will feel like doing something in the real world like getting together with a friend, learning a new hobby, or cracking open one of the books you keep telling people you're going to read someday.
11. Don't just sit there. Do something!
The simplest way to waste less time online is to spend more time doing things you enjoy offline.
Most people would rather hang out with a friend or read an engrossing novel than mindlessly surf the Internet. But the Internet often wins because it's easy.
The goal of many of these tricks is to make wasting time online harder. But we also need to work on making better things easier.
What activities would you like to do more often? Play the guitar? Run outdoors? Volunteer in your community? Hang out with friends?
Take the time to identify your preferred activities and then work on smoothing the path towards them. Recruit your family and friends to help and advise you. Even baby steps can make a big difference.
What would you like to spend more time doing? I'd love to hear about it in the comment section below.
---
Share Your Thoughts in the Comment Section!

There are currently 0 Comment(s)
---
Photo courtesy of Paul Walsh and Flickr Creative Commons.
---